*This post does contain referral and affiliate links.*
Online shopping has become a real problem in my life. Or rather, for my bank account. I love online shopping and browsing the best online shopping websites so much more than shopping in person these days. It seems so much less stressful, I can take my time browsing the website, and it arrives at my house in a pretty package just days later. Kinda like Christmas morning 😉




But really. Online shopping is the best, and we all know it. I usually order from places like Forever 21/ASOS, but there are so many shops out there that are both inexpensive and trendy that I have yet to discover.
So today, I'm sharing the best online shopping sites that you may have not already heard about. If you like stores like Morning Lavender, H&M, and more…you're in the right place! These stores are my tried and true, so get your debit cards ready.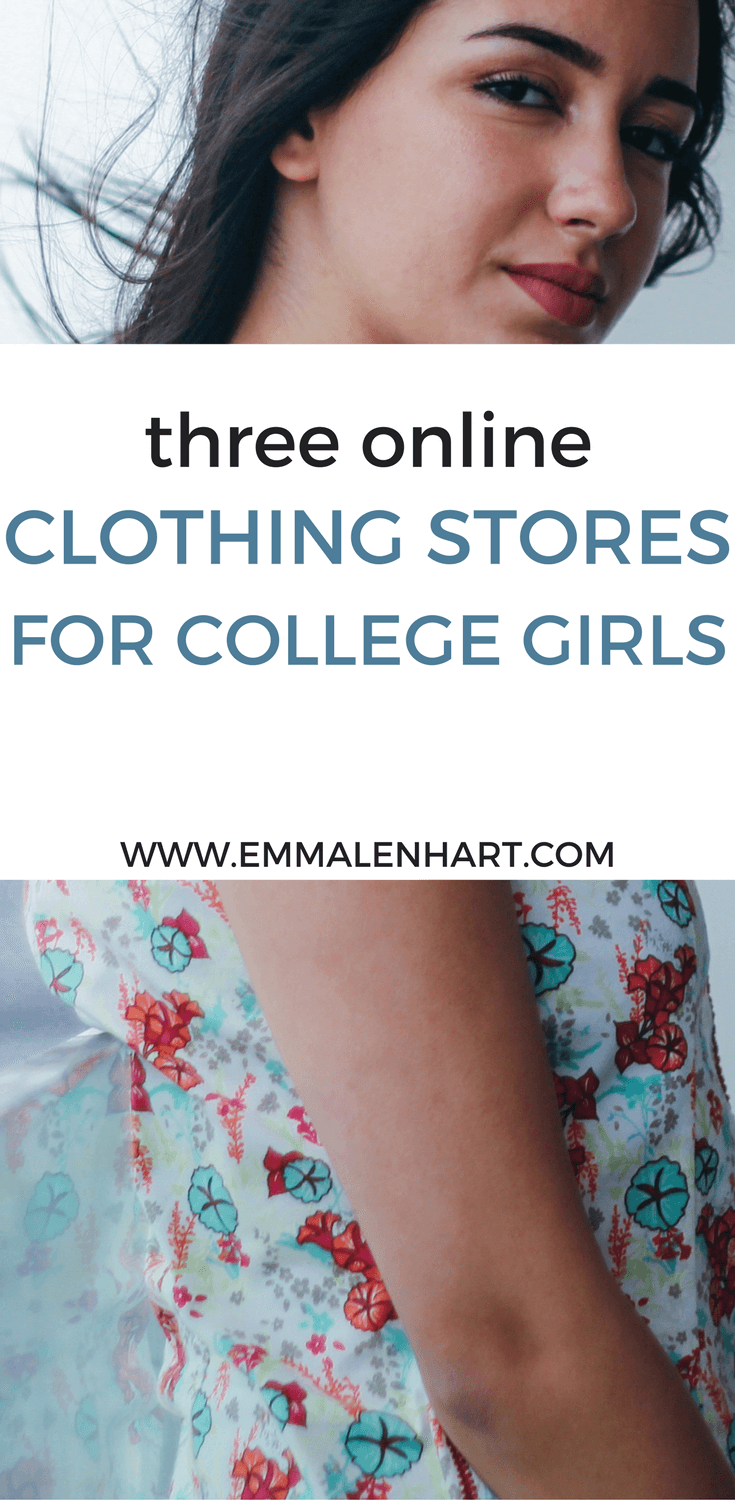 P.S. If you want to earn some extra cash to use to shop online, check out Opinion Outpost! It's my favorite way to earn fast money, and you can get paid directly through your PayPal account. Earn points and rewards for giving your opinion about companies and products!

Best Online Shopping for College-Aged Girls
Lulu's has THE CUTEST clothes and is a true testament you don't have to spend a ton of money to dress well. I especially love their shoes + dresses.

I would describe Lulu's as being perfect for the everyday college girl who wants to have an awesome wardrobe. Lulu's has items that are great to wear with just jeans and sneakers or dress up for a night out on the town with your girls. If you are looking for somewhere to shop online that will never let you down, Lulu's is the place to hit up. They are constantly releasing new pieces into their stock, which I love.
2. Boohoo
Boohoo is my most favorite online store to order from. It's a UK based brand, but they ship to the US also.
I order from Boohoo all of the time because their styles are honestly just too cute. I love shopping Boohoo for their bodysuits and shoes especially. Plus, they are always having good sales/discount codes that are sometimes up to 50% off your whole order.
*Helpful hint: follow your favorite shops on Instagram/Twitter to never miss a flash sale again!*
This is another staple in my online shopping escapades. SheIn is a diamond in the rough, and I was introduced to it randomly back in high school.
SheIn is based and orders are fulfilled out of China, so there are a couple things to keep in mind. First of all, shipping takes a little bit longer than other brands. I've ordered 5-10 pieces from SheIn before and had the pieces come shipped separately, one piece at a time before. Don't be alarmed! The rest of your package will get there.
Another thing about SheIn is that the sizing chart is a little bit different than stores in America. Because of this, I've found that SheIn's clothes run to be pretty small. My favorite things to order from SheIn are flowy dresses and graphic tees.
*Bonus Store*: Go Jane
This is another great find for more party/going out clothes. Whether you need a dress for a sorority formal, or just romping around your city, Go Jane is the perfect destination. Go Jane also has amazing co-ord sets for reasonable prices.
The website is frequently updated with new styles, and shipping is usually free for the US on orders over $50. There are few things in this world I love more than free shipping.
---
Where are your favorite places to shop online?