*This post does contain affiliate links*
Halloween is coming up in less than a week, eeek! I must admit, I still do not know what I'm being for Halloween this year. However, I do have a ton of last-minute DIY Halloween costume ideas that I have used in the past that I keep up my sleeve for emergency situations.
Save your money this Halloween by creating your own DIY Halloween costume with items you (probably) already have in your closet.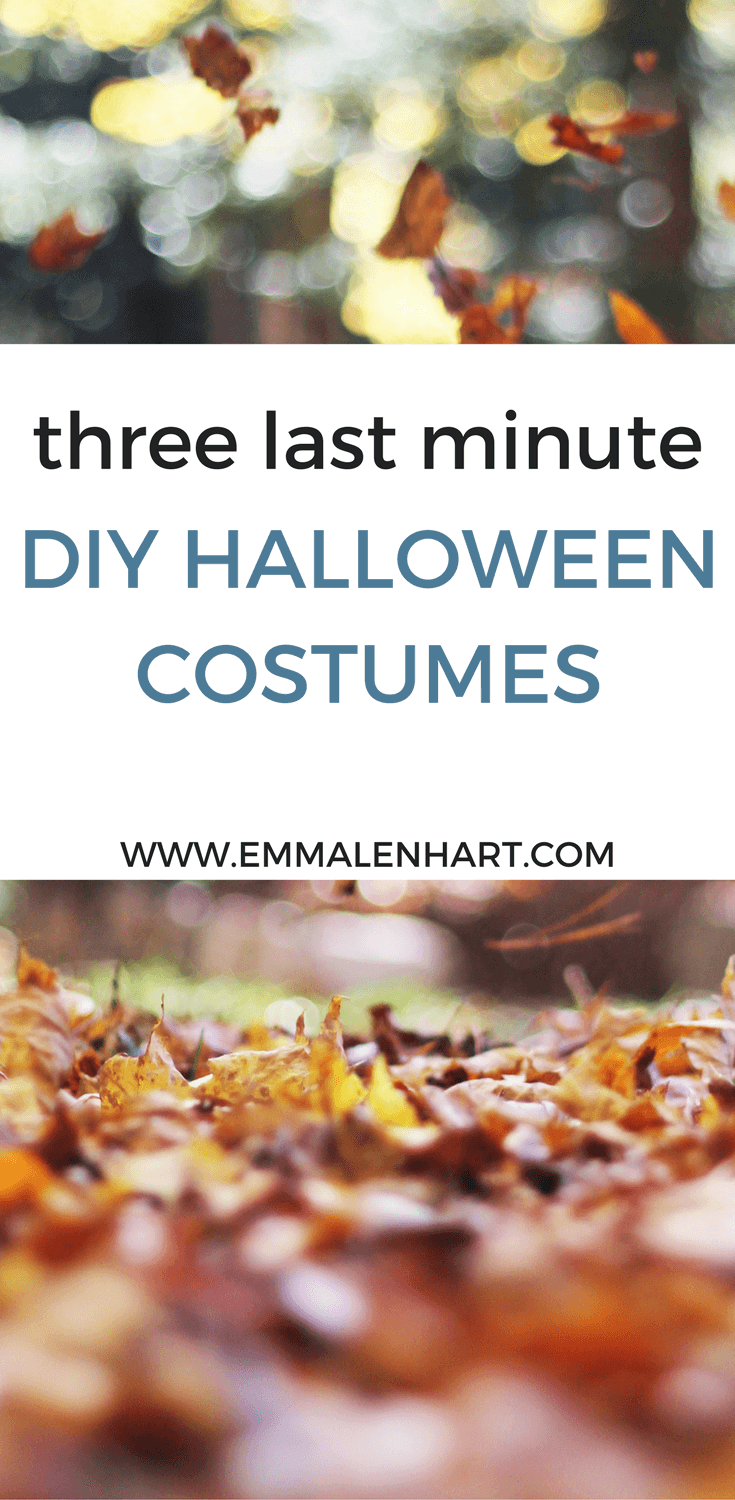 DIY Halloween Costume Ideas
SANDY OLSON FROM GREASE
Grease is one of my all-time favorite movies, and Sandy makes a great last-minute costume. There are a couple different options for Sandy: you could be the innocent Sandy from the beginning of the movie, the Pink Lady Sandy, or the closing scene Sandy.
I was Sandy in the past and was the closing scene character (see this thread for a better idea of what I'm talking about).
For this look, you will need: black skin tight disco pants, an off-the-shoulder Bardot top, curly hair, red heels, and a fake cigarette adds a nice touch too.
Want to take this costume to the next level? Grab your boyfriend/significant other/guy friend and have them be Danny Zuko. Tell me about it, stud!
BANK ROBBER/BANDIT
This costume is so easy, it's tempting me to be it this Halloween. All you need for this costume is a black and white striped top, black jeans or leggings, black gloves, and a black eye mask.
I also love the idea of this being a couple's costume. Grab a best friend and dress alike, and suddenly you have a partner in crime 😉
GIRL SCOUT
I love this costume a little too much. It feels so retro and brings back memories from my childhood.
For this costume, the sash is the key piece. If you're lucky, you'll still have your Girl Scout sash somewhere in your house. If you don't still have it, you can probably find one at a local thrift store. If not, you can easily make your own by sewing some fake "badges" on a piece of green felt or fabric. If you want to skip the sash, tie a green scarf around your neck.
The rest of the outfit is pretty simple. I would recommend an all-khaki ensemble, or a white tee shirt and plaid or green-colored skirt. For the final touch, add a box of Girl Scout Thin Mints 😉
This is also a great group costume. Gather together a few friends to dress as Girl Scouts with…and soon you'll have your very own troop!
---
I hope you liked these DIY Halloween costume ideas! What are you being this year? Are you going to any Halloween parties?