I'm sharing 5 apps college students shouldn't live without. All of these apps should be downloadable for Apple and Android products, but double check your phone's application marketplace to see if it is available for you!
Let's face it: we all love being on our phones. Whether it's to kill time, increase productivity, message a friend, or something else altogether, we spend a lot of time per day staring at our screens. However, it's not all bad! As a college student, I have found lots of cool and exciting apps that help me live smarter and become more motivated in my career and life in general. I'm an app junkie!

I would love to know in the comments section about what other applications you use to simplify and inspire your daily routine! What apps do you think college students shouldn't live without? I am completely guilty of scrolling through the App Store at the wee hours of the morning in search of the next great app!
*This post also contains referral codes that you can use when using the apps to give you (and me!) great bonuses.*
5 Apps College Students Shouldn't Live Without
1. Transit App
This app may be ideal for those of you college babes living in big cities, but if you have public transportation of any kind in your city…you need this app.
Transit App is my favorite application to use when tracking Chicago public transportation and trust me, I've tried pretty much every different app on the market. After finding Transit app, I've never gone back to any other or searched for a better alternative again. The app is free in the App Store and shows you upcoming departure times. The app currently covers more than 125 different cities worldwide.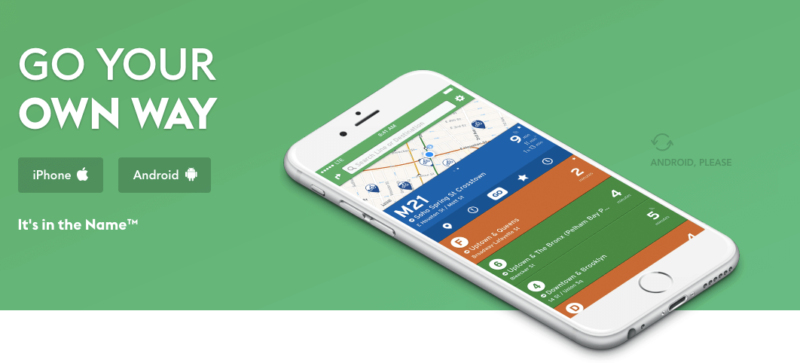 The design of the app is extremely minimal and easy to navigate. I use this app multiple times a day, especially in the wintertime when I don't want to be waiting outside in the Chicago cold for 20 minutes for my train! I usually check Transit app when I wake up/am close to walking out the door, so I can know when the next train is coming. It's seriously a lifesaver! Click here to get Transit. 
2. Uber
If you don't have the Uber app yet, I'm not really sure what you are doing. This is probably the most essential app for college students. Nevertheless, I would rather you learn now than live the rest of your life without Uber 😉
Living on a college campus and tromping around the town without Uber can be rough sometimes. Even though I like to take public transportation or walk as much as possible, sometimes Uber is just a better choice. Especially late at night if I am coming home from a night out with my girlfriends and don't think we should be walking home alone!

Contrary to popular belief, Uber isn't very expensive. In larger cities, Uber offers the option to "pool" with other customers, which significantly lowers the cost of your Uber ride. I can usually get from point A to point B for just a few dollars via Uber.
Also, if you're looking for a way to make some extra money, driving for Uber could be a great option! I actually know a few people in my personal life that drive for Uber and really enjoy it. (Looking for other ways to make money? Check out my post here.)
You can click here to download Uber and make sure to use my referral code "emma880" on your first ride!
3. Venmo
Venmo is another app that I use on pretty much a daily basis. Ever been at brunch with a friend and realize you forgot your wallet in last night's jacket? No worries. Venmo allows you to easily send and receive money (linked to your bank account) securely.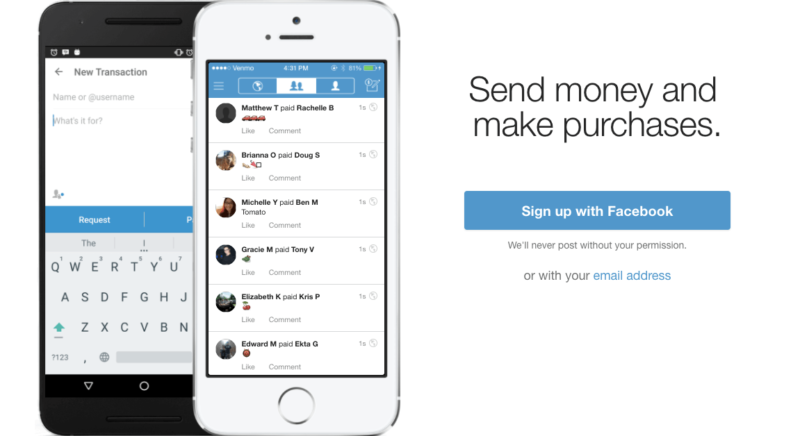 It seems like everyone in college uses Venmo because of its ease of use. My roommates and I pay each other for our bills + utilities via Venmo, and I pay my landlord with it, too. Seriously, if you don't have Venmo by now…hop on it!
Click here to download Venmo. You can also access your Venmo account via the web if you prefer that!
4. Career Girl Daily
I've talked about Career Girl Daily before on the blog, (check out my post for the resources to use when you are feeling burnt out) but I seriously just can't get enough of it. Career Girl Daily fills my daily fix for career motivation, and the articles they publish are always interesting and applicable to my own life.
You can read all of CGD's articles online by visiting them here, but can also search for their app in the App Store. I personally love the app because I can quickly read and digest articles in between my classes or on the train when I'm trying to kill time.
Here are some CGD articles I love:
Ebates is the hidden gem in this bunch. I LOVE using this app, and it helps me so much! Ebates helps you easily get cash back on the places that you already love to shop at. Besides being just a mobile app, Ebates is also a website and a Chrome extension.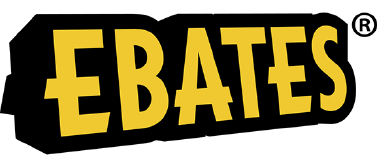 Saving with Ebates is so easy and the stores that they give cash back at is huge. Plus, the cash back amounts are BIG, not just pennies/cents. Right now I am currently saving up my Ebates earnings to get a PayPal cash out. Woohoo!
You can get started with Ebates by clicking here!
---
What are some of your favorite apps for college students? What, in your opinion, are the apps college students shouldn't live without?
Pssst! If you liked this post + learned something new, I would love for you to share it with your friends. Sharing this post takes just a few seconds + helps with the growth of this blog. Click the blue social sharing buttons to the left or at the top of this page. Thank you!
*This post does contain referral links.*