If we're being honest…I may be slightly addicted to online clothes shopping. There's just something about being able to visit all my favorite store's websites in the comfort of my own bed that I love. And receiving the package full of fun, new clothes a week later is also amazing. However, I know that shopping online can sometimes be frustrating and expensive. No one likes spending their time + money on new clothes, waiting for them to arrive, only to be disappointed by something that doesn't fit or look good on your body.
I've learned a few different hacks during my time of shopping online and am going to share them with you all today. These tips will make your online shopping experience a TON easier, and you'll kick yourself in the butt for not knowing about them sooner.
3 Hacks for Online Clothes Shopping on a Budget
1. Cash Back Rebates
This online clothes shopping hack literally changed my life. I was so shocked to find out that some of my most favorite retailers like Ulta, Bath & Body Works, Sephora, and Forever 21 offered cash back on online purchases. (If you're still not understanding: you can get MONEY BACK on purchases you make online at your favorite stores. Score!)
My favorite site to get cash back at is Ebates, and I've been using it for almost a year now. Ebates gets a commission from stores whenever they make a sale, and instead of keeping the commission, they give it back to you, the consumer!
Ebates easily installs into your web browser and displays itself as an icon. Whenever you see the Ebates icon light up in your browser tab, you know that you are on a retailer's website that partners with Ebates, which means you can earn cash back on whatever purchase you are about to make. All you have to do after seeing the Ebates icon light up is click on it, and click the big button that says "Activate Cash Back." That's it!
Any purchases you make while Ebates is activated will translate into cash back into your Ebates account. You can log into your Ebates account at any time and see what your cash back balance is. Then, Ebates will send you your cash back as a check or directly via PayPal. Ebates also has certain "double cash back" stores that offer a higher percentage of money back.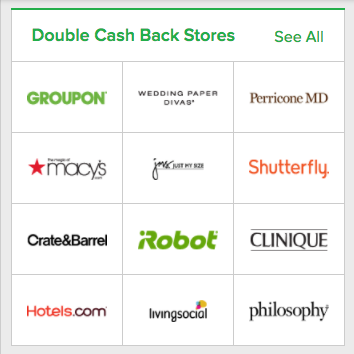 Another amazing thing about Ebates is that it constantly keeps you updated on all the best deals + sales happening at your favorite stores. I've saved so much money by just checking Ebates for free shipping + coupon codes alone.
Want to sign up for Ebates? Just click here or on the little green button below and start earning cash back!
2. Like to Know It
Ready for your mind to be blown AGAIN? Prepare to meet your new best friend: Like to Know It.
If there are any bells going off in your head, it's probably because you've seen the words Like to Know It a million times before. Most of the biggest bloggers on social media these days use Like to Know It, and mention it regularly on their own blog + social media.
So what's the big deal? And why is everyone always linking to Like to Know It anyways?!
Like to Know It is an innovative application that allows people to easily shop pieces that their favorite fashion bloggers/influencers post. Have you ever gone to a famous Instagrammers page and seen the hundreds of comments from people asking where a particular dress/top/bag is from? Well, Like to Know It fixes all of that.
After downloading the Like to Know It application, you can screenshot photos from any of your favorite bloggers/Instagrammers to shop. Once you screenshot someone's photo who is using Like to Know It, you will get a notification from the Like to Know It app that you can now shop this outfit. When opening the app, you will be able to see the exact pieces/clothing that the blogger was wearing, with everything easily linked in order to visit the online shop + purchase. How COOL is that?!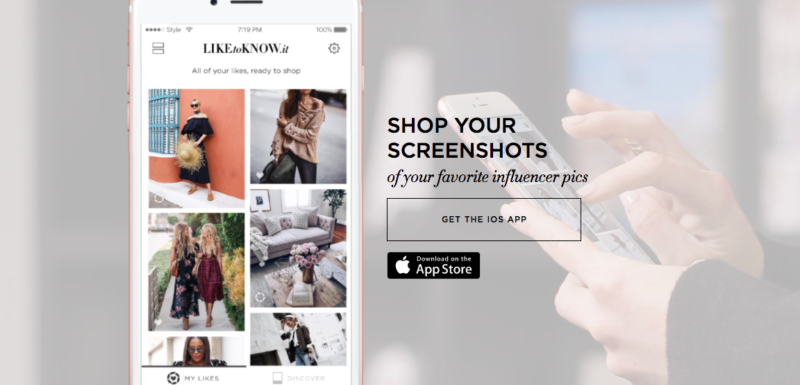 My online shopping has changed so much after discovering Like to Know It. I never have to lust after another fashion blogger's outfit now, because I can find out exactly where they bought everything and see if I want it for myself. The confusion is completely taken away and it's GREAT.
I personally use Like to Know It for my blog + social media, so if you're ever wondering where I got something I'm wearing in an Instagram post, just screenshot it and open the Like to Know It app!
3. Find Hidden Discounts
Brands are very strategic about the discounts and coupon codes they distribute. Sure, there are some sales that are widely advertised, and you probably find out about them through an email newsletter. But there are often coupon codes and deals going on all the time, they are just somewhat hidden.
Coupon codes can be hidden in different ways. One way to find them is to check the brand/retailer's social media platforms for any promotions. A lot of times, brands will run promotions exclusively for their social media followers to show their gratitude/thanks to those that loyally follow them.
Another way to find hidden coupon codes is to Google and see whether the store offers any special discounts for students. Did you know that Topshop, J. Crew, and ASOS all offer student discounts?! It's true. Topshop is actually offering a 20% discount for students right now (limited time.)
---
Have any of your own online clothes shopping hacks? Share them with me in the comments 🙂
Pssst! If you liked this post + learned something new about online shopping, I would love for you to share it with your friends. Sharing this post takes just a few seconds + helps with the growth of this blog. Click the blue social sharing buttons to the left or at the top of this page. Thank you!
*This post does contain referral + affiliate links.*