I know a few ways to make money online fast in college. If you're reading this, you may be in need of some money. Lucky for you, I am willing to share my tried and true ways of making money online.
Don't worry: I made sure that these ideas range in level of time commitment since some of you are probably super geniuses and studying bio-medical-engineering or something of the sort. A lot of these tactics do not require more than a half hour of your time and have large payouts. Sound good? Let's get into how to make money online fast!
6 Ways to Make Money Online Fast
If you're a thrifty, internet-obsessed girl like me, you've probably heard of online surveys before. I tried so many different sites and platforms before finally finding Opinion Outpost! It has helped me so much in my pursuit to make money online fast. Click here to go to Opinion Outpost and sign up!

Opinion Outpost is a website that hosts tons of different surveys for you to complete. The topics of the surveys range from television shows to product design, and they are usually pretty entertaining!
For every survey completed, you get rewarded "points" that quickly accumulate. Once you reach 100 points, you can cash out for $10 via PayPal. Opinion Outpost also has options for cashing out in various gift cards, (Amazon, iTunes, etc.) but I never choose that option.
Opinion Outpost is my favorite way to make money online for sure! Read my review of Opinion Outpost here, or  click here to go to Opinion Outpost and sign up!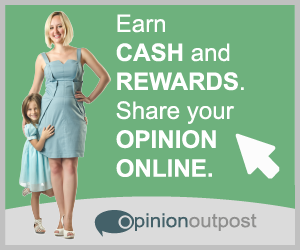 Upwork is basically my long-term, loving boyfriend as I'm going through college. Every week, I log online and spend some quality time with him, and in return, he leaves me cute little presents…like weekly PayPal deposits.
But really. As a college student, Upwork is a huge asset. The ways that using it can benefit you are endless…like never having to leave your bed while using it, building your resume, and gaining new clients.
Upwork is a platform used by millions all over the world to hire freelancers in various different fields of work. Virtually anyone can become a freelancer. All you need to do is realize what your unique skills and interests are, set up a professional profile and account, and then apply to jobs on Upwork to start making money. And in college, you usually have at least a couple interests (think your major, hobbies, etc.)
People on Upwork are looking for freelancers that are talented, efficient, and easy to work with. Jobs on Upwork range from designing logos, blogging, copywriting, and so much more. You basically just need to set up an account and search through all of the categories yourself to believe it. I guarantee you will be able to find something that you can excel at!
Upwork jobs are either paid hourly (you set your own hourly price) or at a fixed price. Fixed prices are agreed upon between the freelancer and client. Another huge plus is that Upwork is linked to PayPal, and you can choose how frequently you are paid out. Making money has never been so convenient!
Pinecone Research is similar to Opinion Outpost in that it is a survey website. However, it is a little different because you get to actually try out products before they hit the market! Companies want to get your opinion before they make products, and "your opinion is very important to manufacturers who count on people like you to help predict which products will be developed and which may not be suited for launch."
Pinecone Research pays out via PayPal or check, and quickly. For every survey you complete, you earn $3. And, the more surveys you complete, the more money per survey you can earn…up to $5. That's awesome! Click here to sign up for Pinecone Research.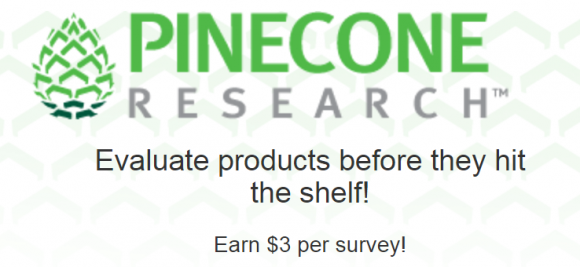 Usertesting is probably the quickest way to make cash out of all the options in this blog post, but it's not super reliable since tests aren't always available and they sometimes require "screening tests". How
ever, it's a great resource to use in a pinch.
I assume that there are more websites like Usertesting, but this one is what has worked best for me. Usertesting works by installing a software system on your computer that, when turned on, records your screen's action and the sound of your voice as you think out loud.
When you sign up for an account with Usertesting, you are sent notifications of new "tests" to your email. These tests are quick, and you complete them by turning on that screen recording software previously mentioned. Although this sounds super creepy, it's totally legit and a way for companies to get information about how well their website and marketing is working. I assume they collect the screen recordings and analyze them for tweaks…all I k
now is that after completing a 10-minute test, I'm sent $10-15 via PayPal. Cha-ching!

If any of you think that eBay is outdated and so 2003, think again. I started using eBay about a year ago to sell a lot of my old clothes. I've been hooked ever since!
Every so often, I scan my closet and find a pair of shoes I never wear or an old Brandy Melville t-shirt that I'm done with and list them. I always list my items as an auction rather than a fixed price, so that people can compete for my item and raise the selling price via bidding wars. Almost always, my items sell for (at least) my asking price, and I'm a happy girl with less clutter in her closet and more money in her bank account.
I suggest installing the eBay mobile app and listing items from there, as it's a lot more us
er-friendly than the website. You can create listings within minutes, and take/import pictures of what you're selling straight from your smartphone camera.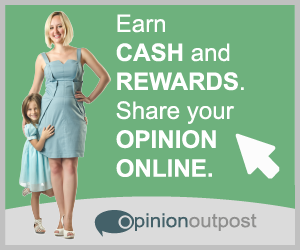 Sell Old Textbooks
This is probably one of my favorite methods to make money online fast in college. College textbooks are extremely expensive and are hard to reuse after a course or semester is over.
However, there are tons of awesome websites college students can use to resell their textbooks to others. My favorite sites to use when reselling textbooks are eBay, Amazon, and BookScouter.com. These books are usually bought by the website and you can make money for your books within a week.
BookScouter.com is awesome because it compares several different websites (usually around 20-30) and helps find where you can sell your books for the best price.
---
Do you have any tips on how to make money online fast? Leave them in the comments section and we can all stop being "broke college students" together!
Pssst! If you liked this post + learned something new, I would love for you to share it with your friends. Sharing this post takes just a few seconds + helps with the growth of this blog. Click the blue social sharing buttons to the left or at the top of this page. Thank you!
*This post does contain affiliate links*