If I had to estimate, I would say I spend 30-40% of my week in coffee shops. I'm a full-time student and blogger, so I am never short on work (or homework!) I don't work too well from home because I easily get distracted. So, I started venturing out into Chicago years ago to find the best work-spot.
I frequently post on my Instagram where I am working from for the day. If you've been keeping up lately, you probably would have seen the new Capital One Cafe on Southport on there!
That's right – Capital One now has Cafes in Chicago (one on Southport and another in Lincoln Park, to be exact!)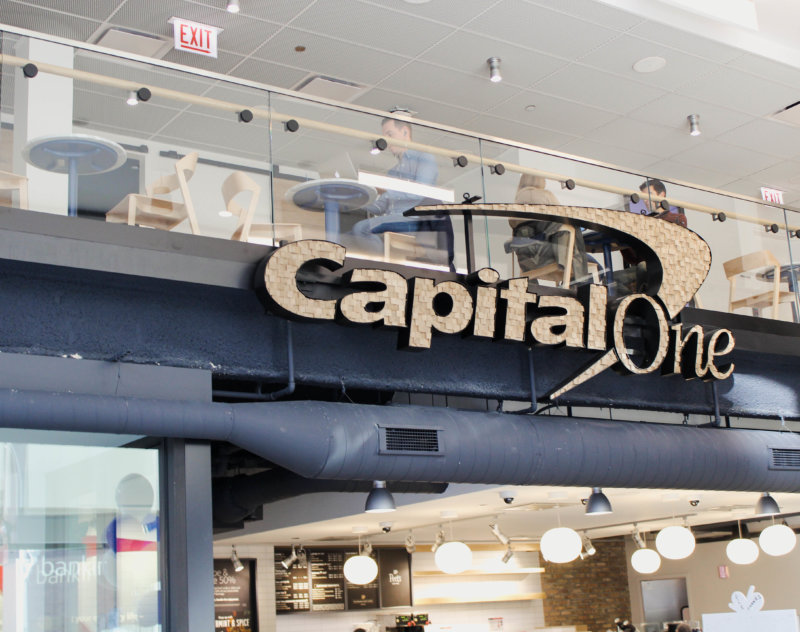 When Capital One reached out to me to tell me about their new banking reimagined concept, I was intrigued, to say the least. I'm going to tell you all about the new Southport Cafe, and give you a peek around 😉
Where is the Cafe located?
The new Capital One Cafe is located at 3435 N Southport Ave. It's in the perfect location because I looooove Southport for all of its cute shops + places to eat. You can find directions to the cafe + see their hours by clicking here. 
Why a Cafe?
Capital One Cafes are about solving visitor's financial problems and helping them reach their money goals. The vision for the Cafe is to offer a space where people can get in-person help while learning new ways to manage their finances or try out new digital and financial tools from Capital One – and also enjoy great treats/coffee. In fact, the Cafe offers Peet's Coffee + lots of yummy local treats. (I'm a sucker for a Peet's latte + croissant. Oh, and the Cafe offers free wifi!)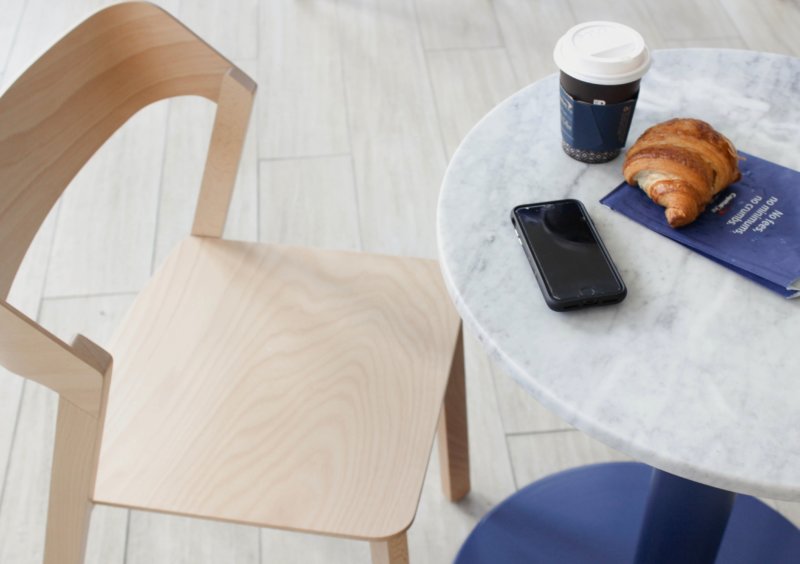 The Capital One Café is open to non-customers and customers! The Café Ambassadors aka the staff, are extremely friendly, warm, and helpful. If you need anything – or have any question – they are willing and ready to help with an iPad and iWatch in hand. You can open or manage an account, pay bills online, apply for a credit card and more at the Cafe, which is really convenient and easy.
Café goers can learn about new digital financial tools through an interactive Demo Bar or challenge their financial knowledge through Interactive Screens that provide educational money content and games.
Capital One partnered with Amazon and created a first-of-its-kind skill for their Amazon Alexa products that allows people to manage their bank accounts using just their voice. Amazon Echos have also been installed in every Café and can be tested through the demo bar.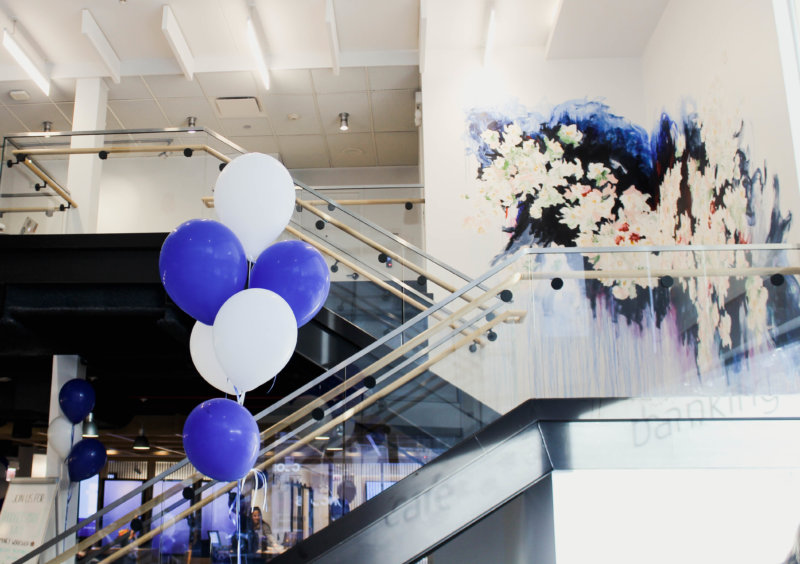 Aside from having awesome in-person help at the Capital One Cafe, it's also just a great place to hunker down in one of the nooks or meeting rooms and get stuff done. I've visited the Cafe a few times to work, and I love the environment. It feels clean, minimal, and productive…which really helps me get in my "zone." When walking up the stairs to the second floor you will come across a beautiful mural painted by local Chicago artist, Katie Meuser. Capital One partners with local artists in all the cities they are in like Philadelphia, Boston, LA, San Francisco, Seattle, Denver, Boulder, St. Cloud, South Florida, Richmond and more.
And if that isn't enough; the Cafe also offers community rooms for groups of people, students and non-profits, to work together in for free. The community rooms are so great for meetings or just a change of pace. All you have to do is check the community rooms availability online!
Capital One Cafe Events
The Cafe offers free events and Money Workshops for the Chicago community…which I love. Money Workshops are a series of complimentary sessions offered at the Cafes on topics like "Talk Money With Your Honey" or "Moving on up in Work and in Life", with the intention of getting you talking and thinking about money in a whole new way. You can check the Cafe's website to see all the upcoming events and save yourself a seat. Check out the photo below to see some of the upcoming events at the cafe. (I totally would be attending the Wine and Paint Night if it wasn't already full!)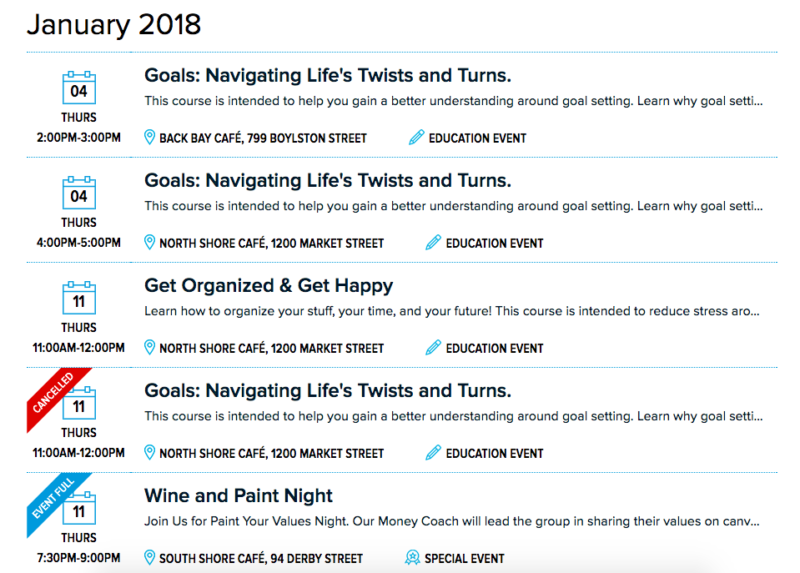 The space is designed to continually give new experiences each time you walk through – from little messages and moments that make you feel good about what you're doing there, to an interactive, visual-forward ethos that inspires you to do things on your own terms.
There are so many cool things going on over at the Capital One Southport Cafe – and I couldn't be more excited to welcome the Cafe to the Southport neighborhood!
You can catch me studying for exams + sipping a hot cup of coffee at the Cafe from here on out – I hope you'll join me!
---
*This post is sponsored and in partnership with Capital One. All opinions are my own and honest.*