I still can't believe that just this past weekend, I was in NYC for Fashion Week. It's been a dream of mine to attend NYFW ever since I first learned about it as a little girl, and I still have to pinch myself when I realize I made that dream come true (and at age 20!)
My first Fashion Week experience was amazing, exhausting, exciting, and everything in-between. You really can't prepare for what Fashion Week will throw at you…you really just have to face it head-on and experience it for yourself.
I'm sharing my experience with you all on the blog so that I can document this moment + also (hopefully) give some of you inspiration. I definitely left New York with a new boost of motivation + creativity injected into my veins.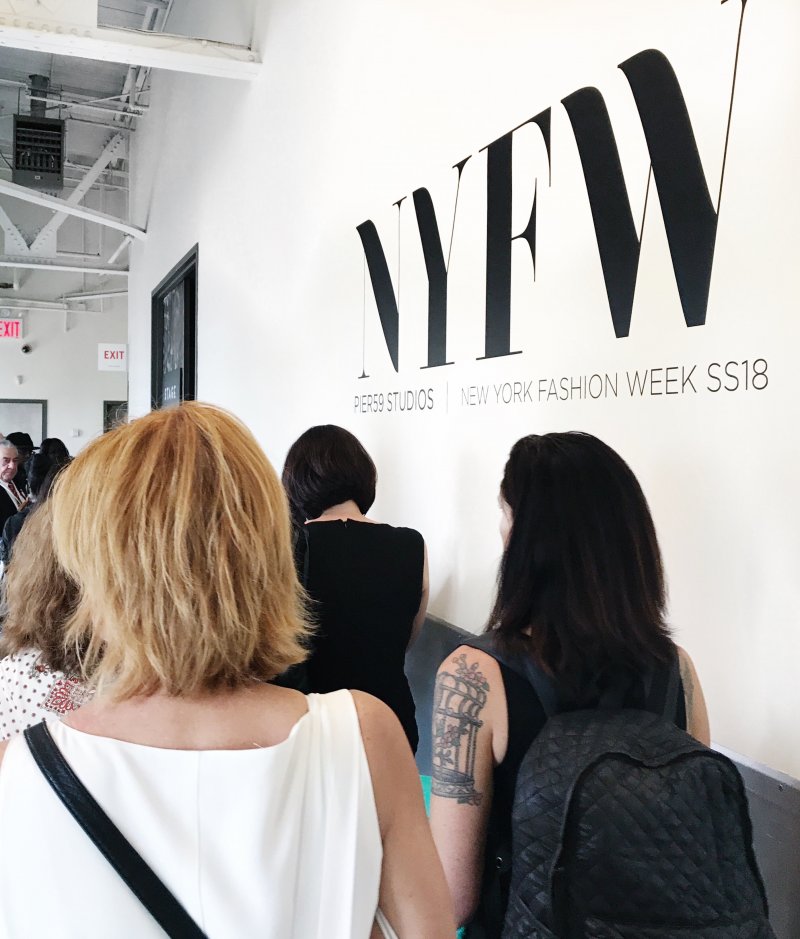 My First-Ever NYFW Experience
I flew myself out to New York + attended most of the shows alone. While I met up with other friends + bloggers while I was in New York, it's hard to really align your NYFW schedule perfectly with someone else. Plus, I got to do what I wanted to do since I was alone, and I don't mind traveling alone at all!
I got to New York late Thursday night and headed to sleep early to prepare for the next day of attending shows.
Friday, September 8th
The first event I attended in New York was with my Obviously Team. Obviously is an advertising agency that I work with when creating content for my blog + social media platforms. Obviously was hosting an awesome "Relax + Refresh" event for their influencers throughout Fashion Week. I got to see the Obviously New York office, sip on some bubbly, get my makeup touched up by professionals, and charge my phone before heading out to shows. (Big THANK YOU to Obviously + Mae ❤️)
I then headed over to Pier 59 studios to attend the 831 Minhle Runway Show. I was so excited + nervous to attend my first-ever show and honestly had no idea what to expect. The show exceeded my expectations and I will never forget the experience.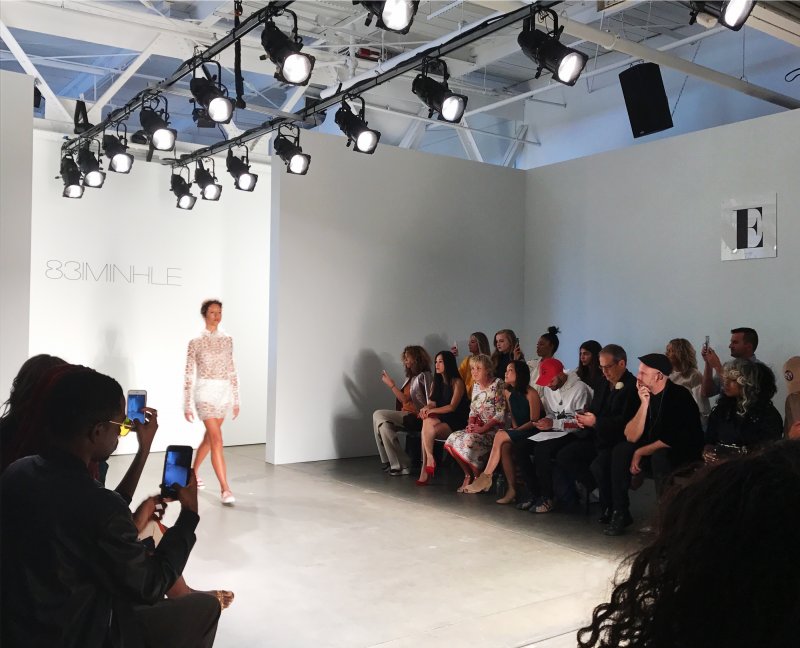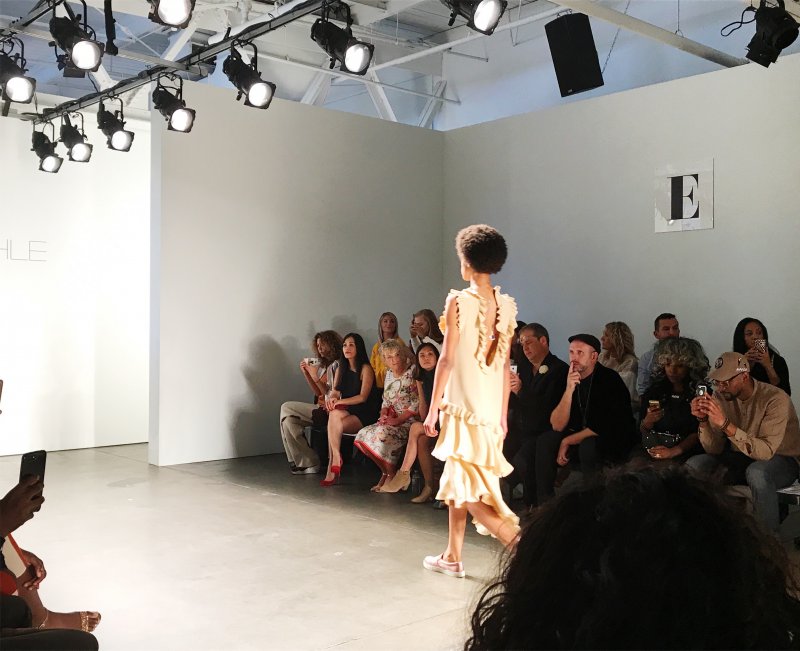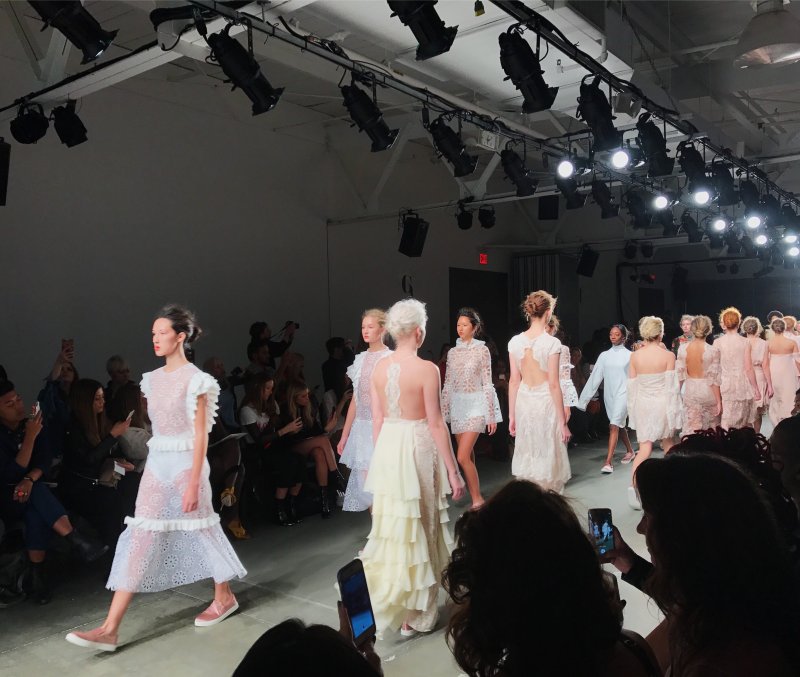 I had a break in my day after the 831 Minhle show, so I grabbed some dinner before my next event, which was the Michael Costello Presentation.
The presentation was (probably) my favorite of the whole weekend. If the name Michael Costello sounds familiar, it may be because Costello was previously on Project Runway (he also designed Beyonce's 2014 Grammy gown). The collection was absolutely dreamy + I loved how I got to walk around the space to see all of the models.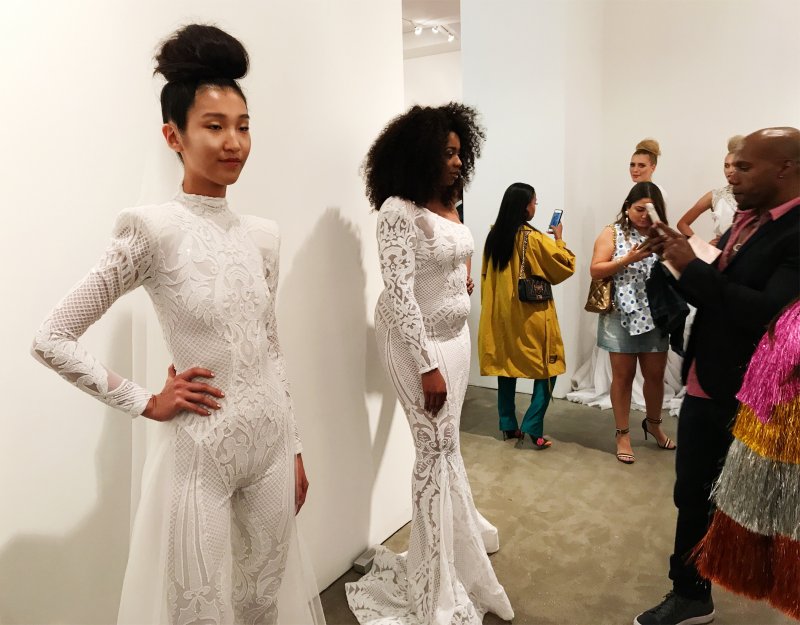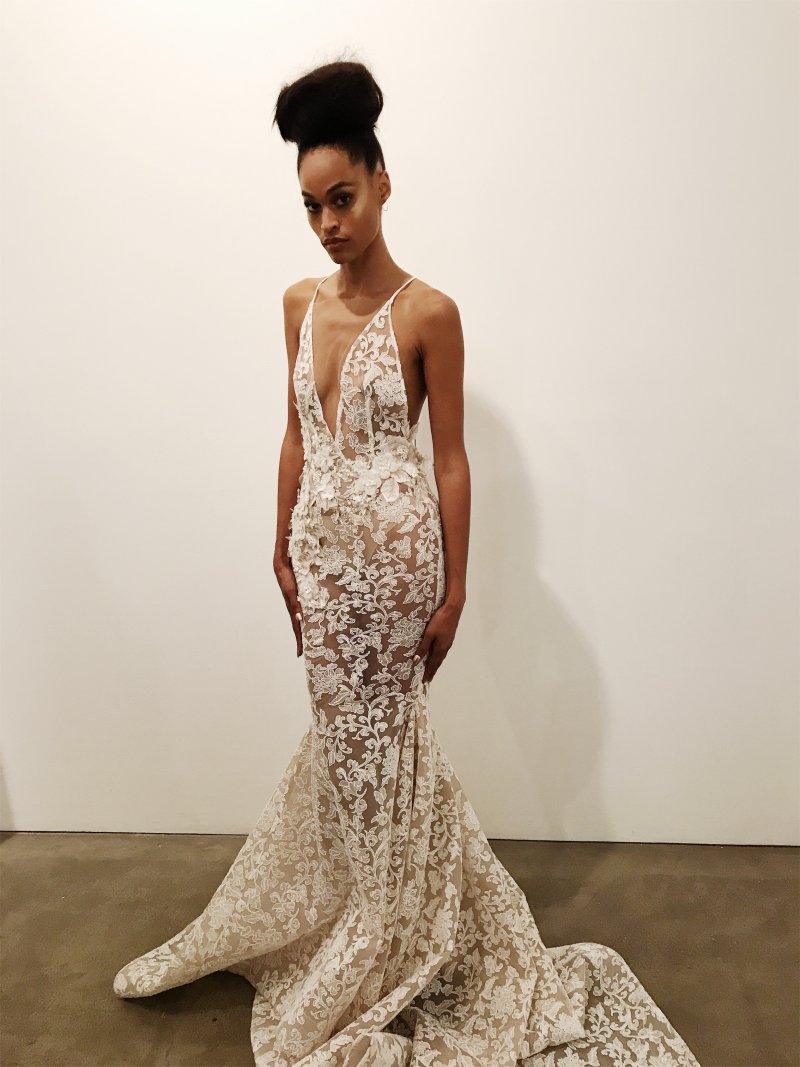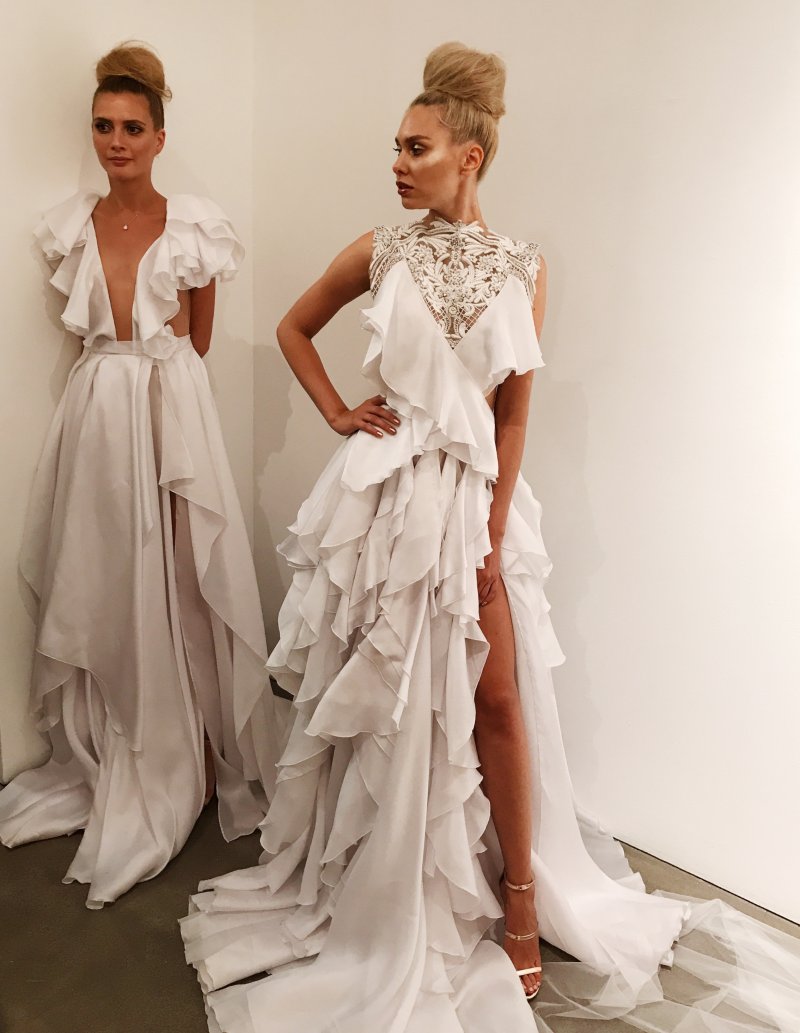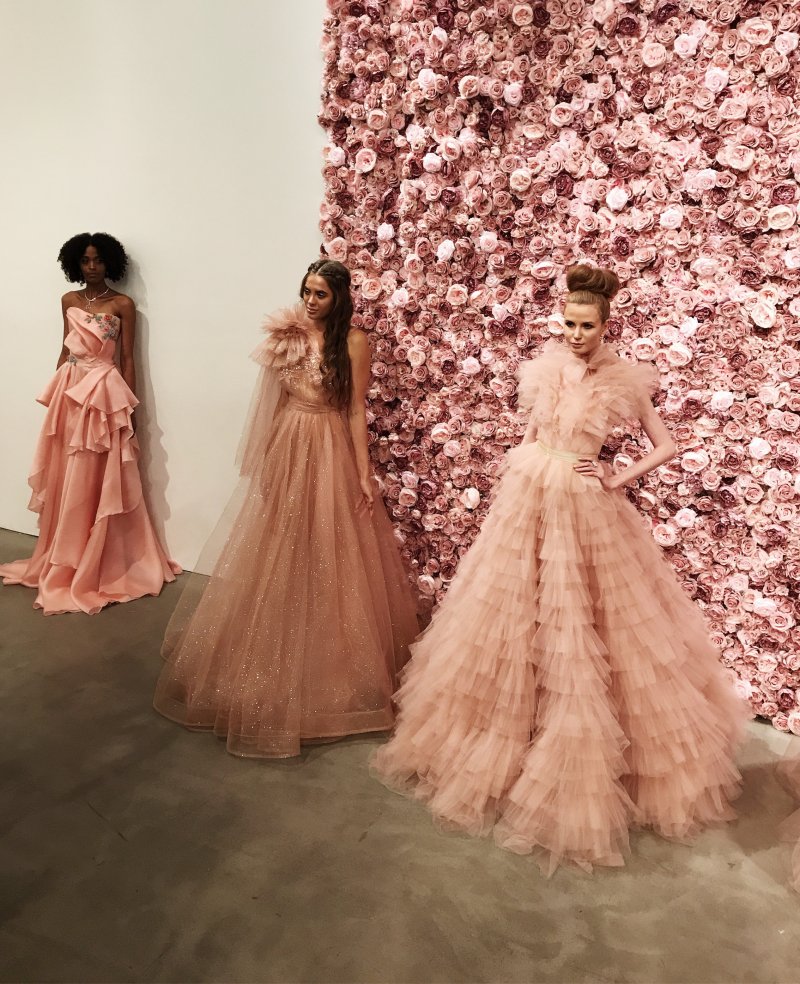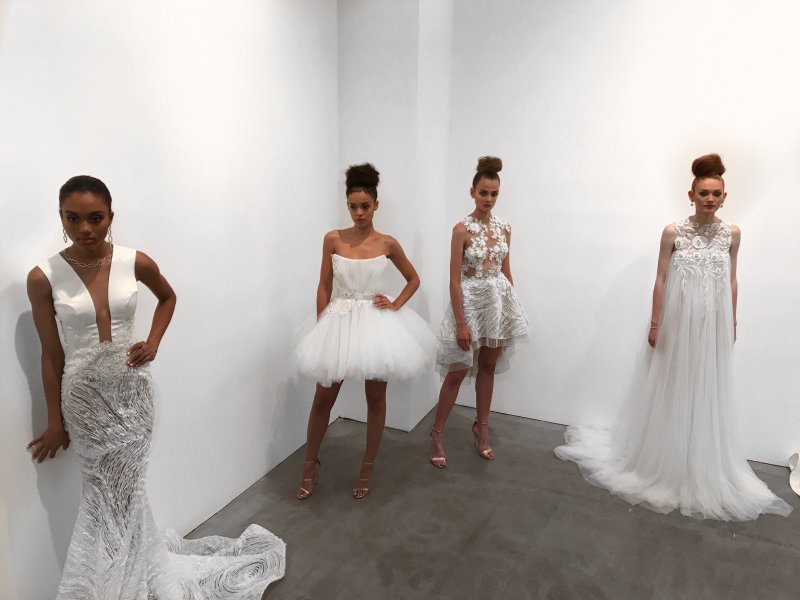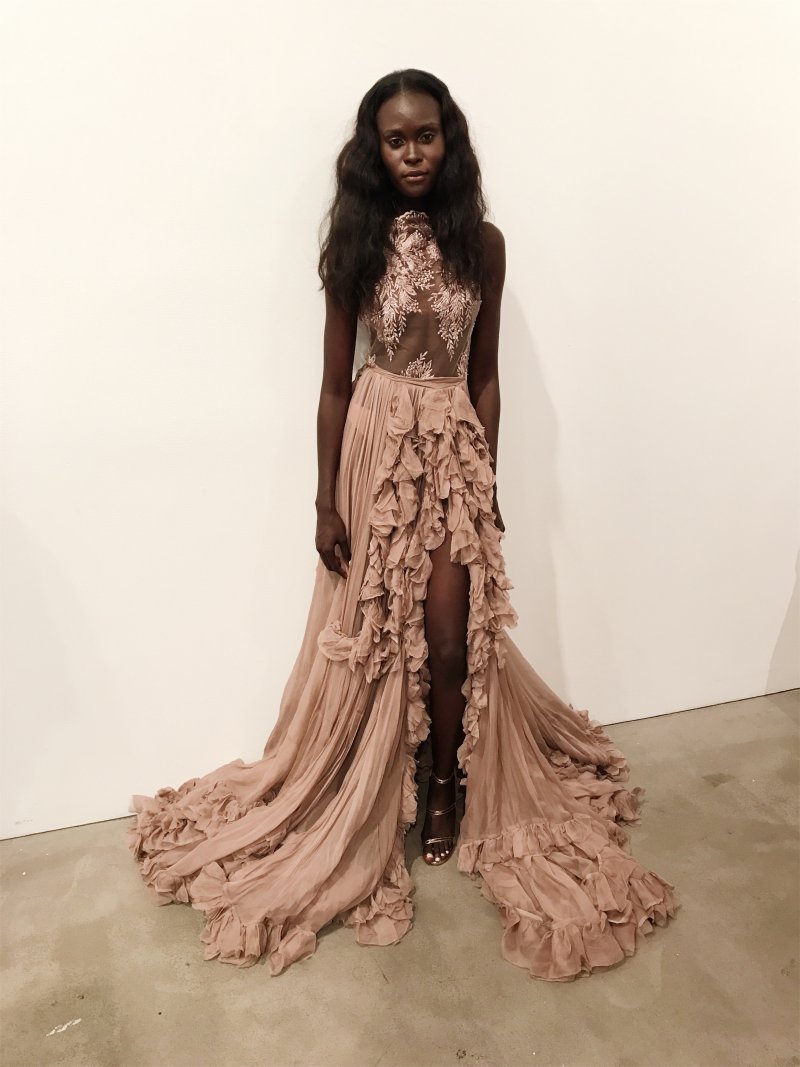 Saturday, Sept. 9
Saturday was a lot longer of a day for me…and it was pretty exhausting. But, I loved every minute of it and would totally do it again if I could.
I started off seeing the Taoray Wang runway show at Skylight Clarkson Square. After a series of very fortunate events, I was actually able to sit FRONT. FREAKING. ROW. at this show.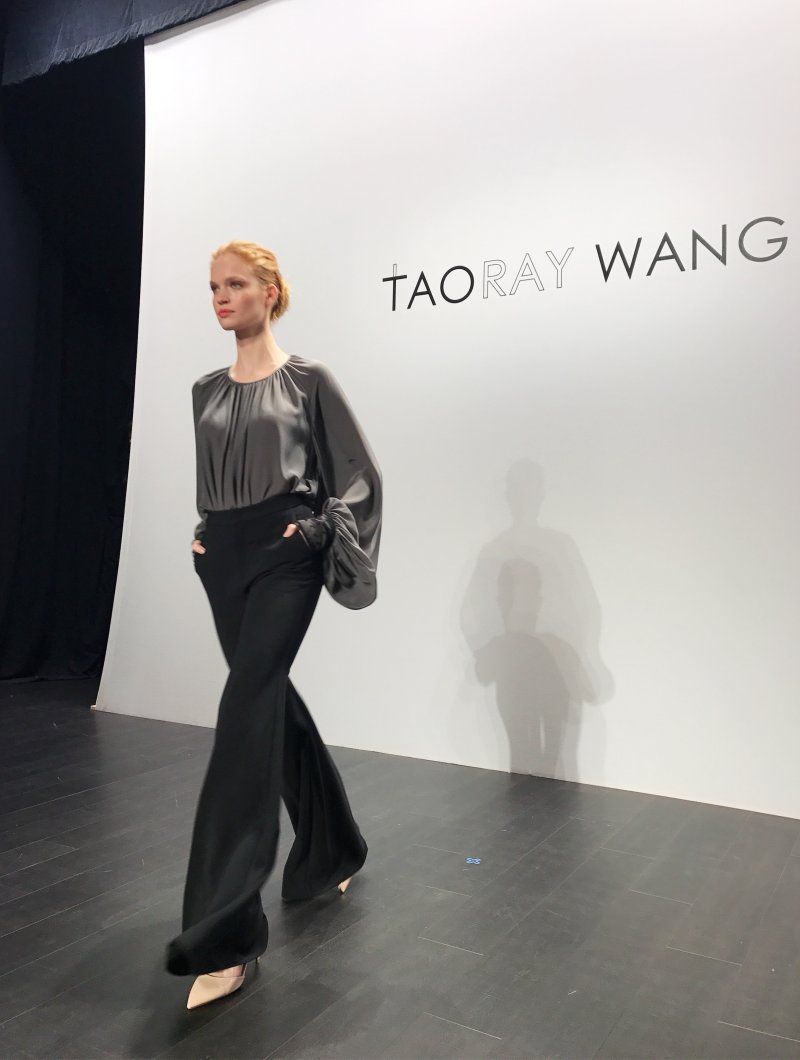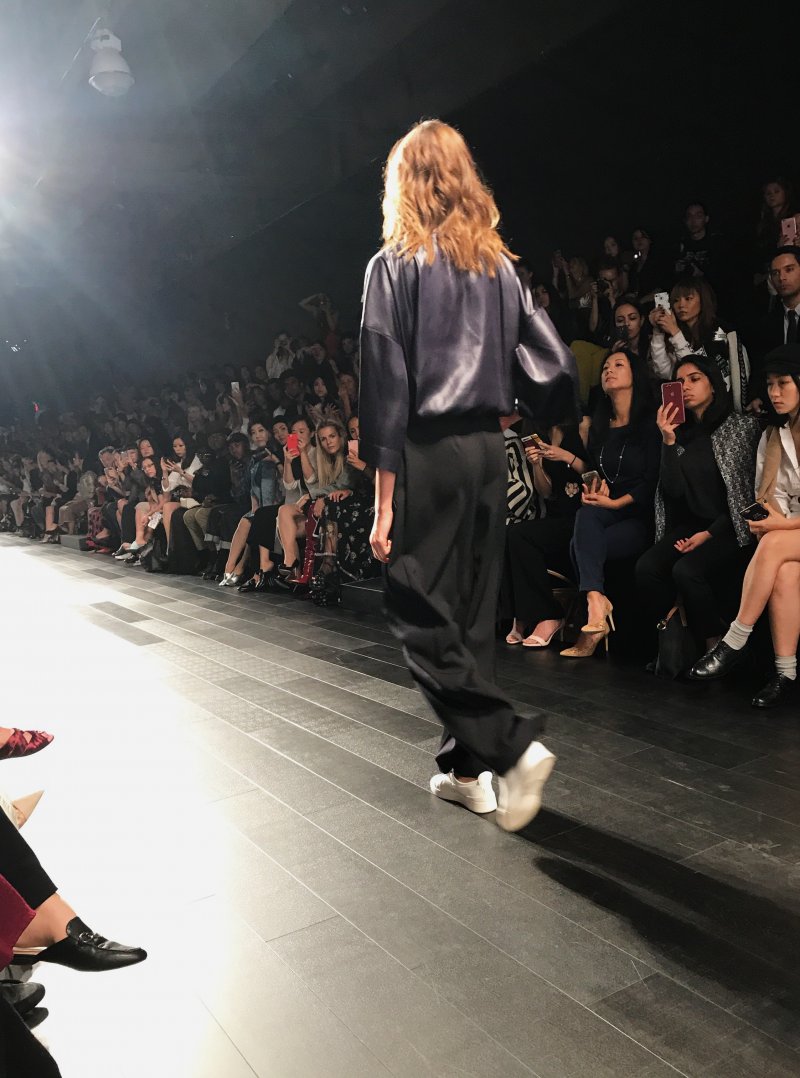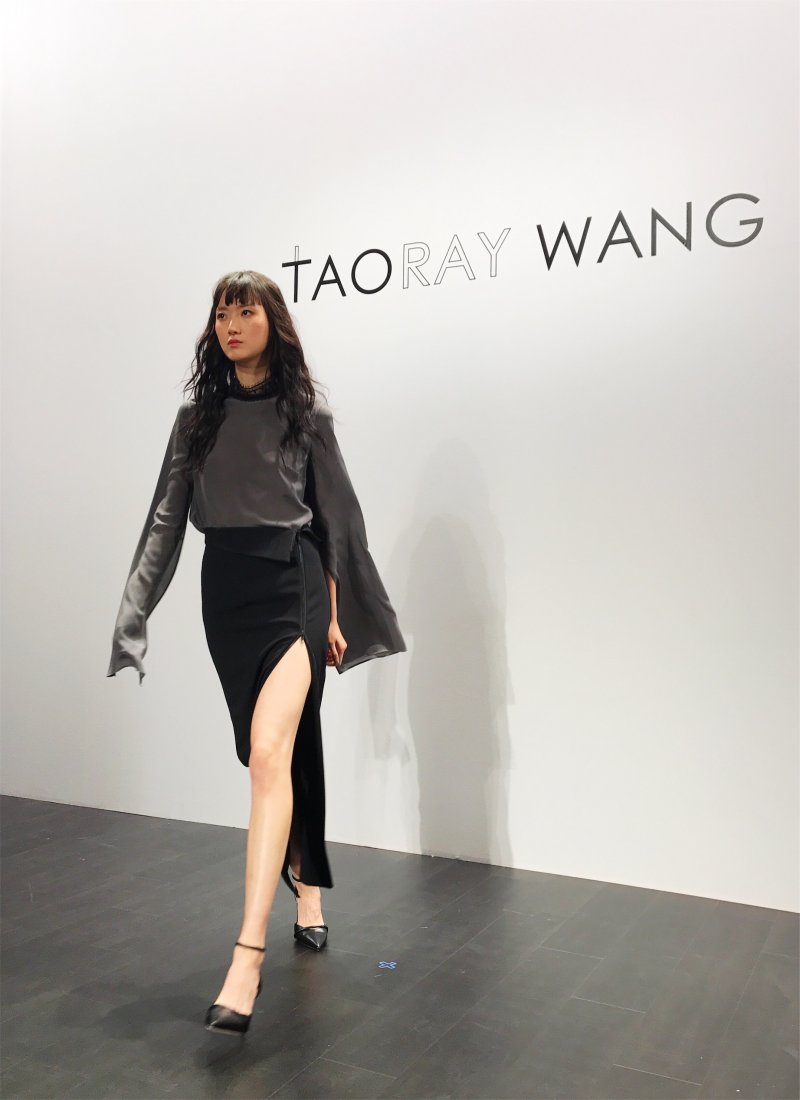 I then headed over to the Intrepid Air + Space museum to see the Linda Gail runway show. It was so interesting because the museum was open to the public and then there was also a fashion show going on in the back…which I had never seen before.
After Linda Gail, I headed over to Chelsea for a sushi dinner date with a fellow Chicago-blogger babe, Christina of Cuddlepill. I loved hanging out with her + getting to have a little piece of Chicago with me (check out her blog and Instagram! Her style is killer + she is the funniest).
My next show on Saturday was Irina Vitjaz. I loved the metallic fabrics Irina Vitjaz used in this collection, and really liked the model's sleek hair + makeup.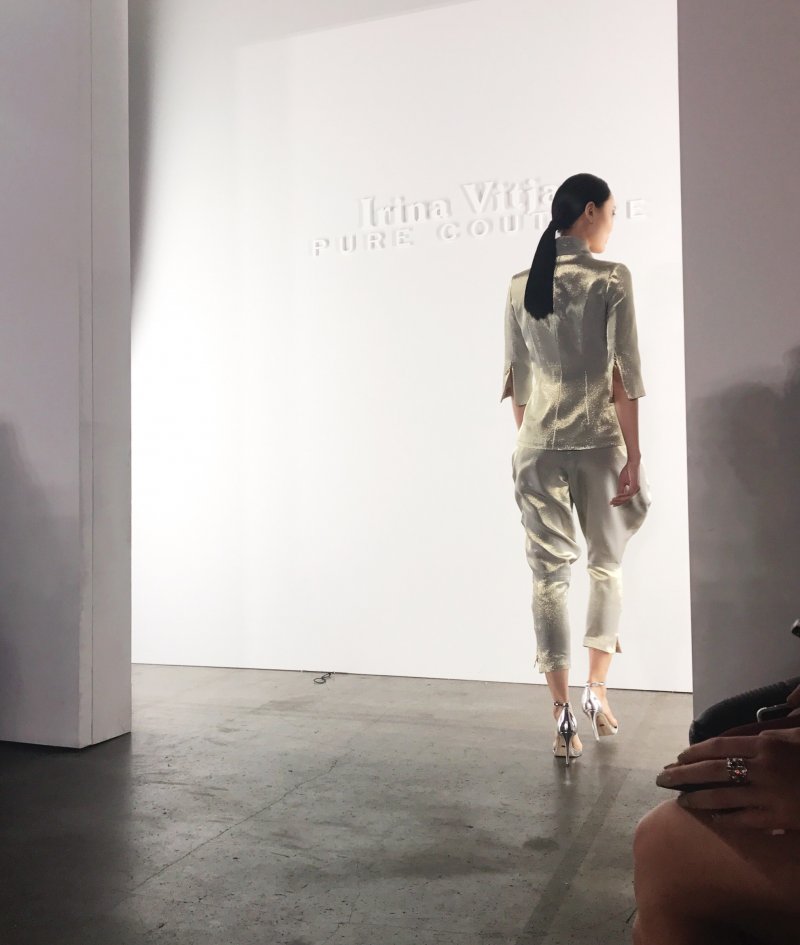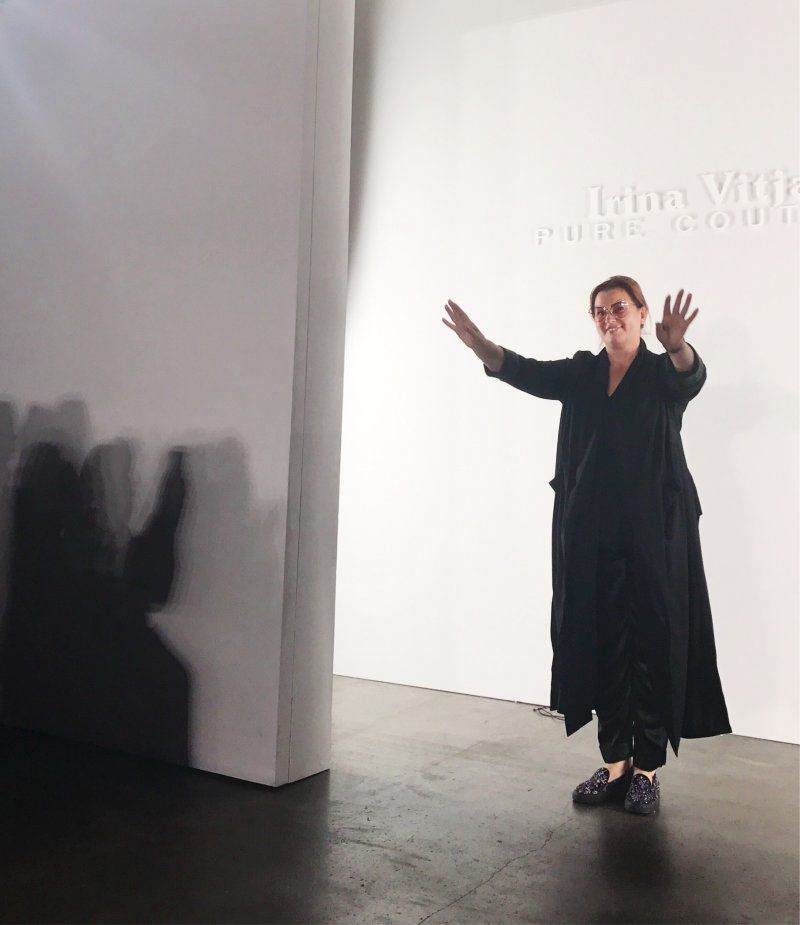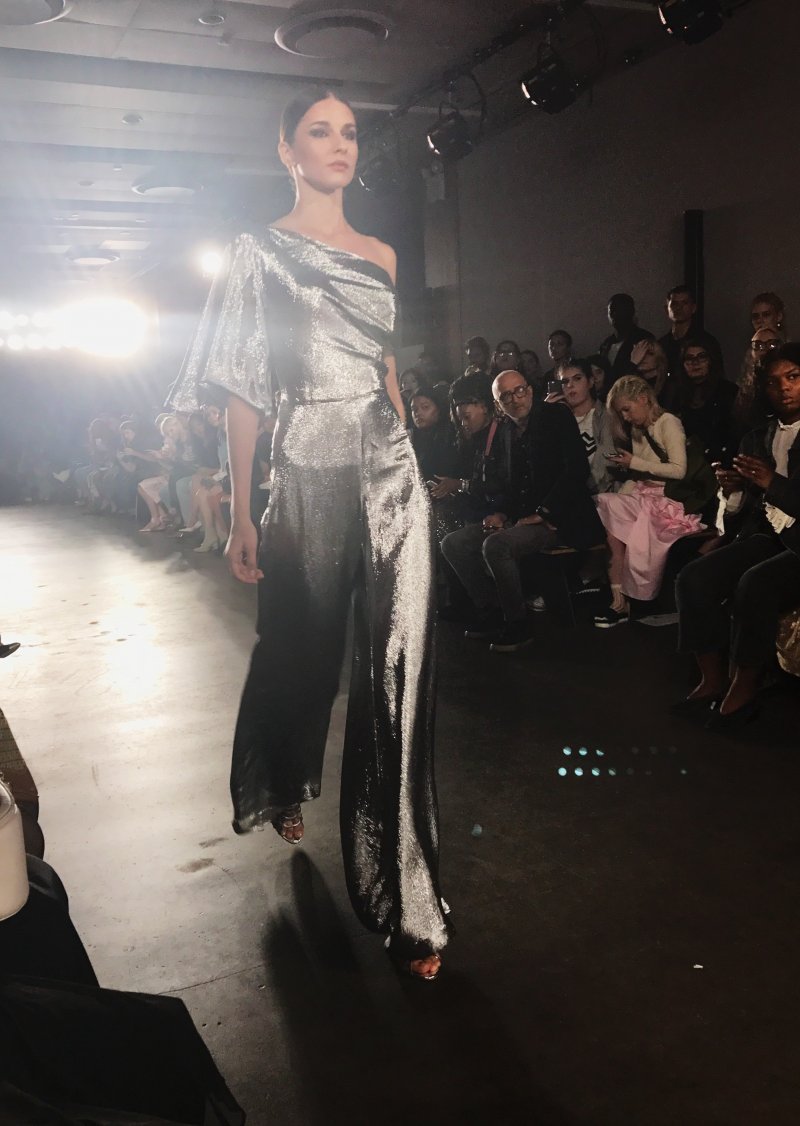 My last runway show of the weekend was an Art Hearts Fashion show. The show was hosted by Nick Cannon + showcased multiple different designers, which was fun to watch and a good ending to the day.
---
New York Fashion Week left me with so many memories, and I can't be more thankful for the opportunity to attend. It really goes to show that you can achieve any dream you put your mind (and hard work!) into.