As some of you may know, I am originally from Cleveland, Ohio. I love Cleveland so much, and while I currently live in Chicago, I'll always think of Cleveland as my home. Last weekend, I got the opportunity to travel home to Cleveland and spend time with my family. I had such a blast and it's always nice to get away from the city sometimes. Plus, I just went through midterms, and definitely needed a break! This post details my time back home and tell of some of my favorite things to do in Cleveland.
I'm also sharing an exciting opportunity and contest with you all at the end of this post with Megabus!
My Trip Itinerary
Thursday: Megabus trip from Chicago (4 pm) to Cleveland (11:30 pm)
Friday: Downtown Clevland for lunch, explore West Side Market and Ohio City.
Saturday: Pedicure appointment, attend CAVS game.
Sunday: Attend church downtown, brunch, Megabus trip from Clevland (1:30 pm) to Chicago (7:00 pm)
My Favorite Things To Do in Cleveland
One of my favorite feelings in the world is when I'm riding the Megabus, after a long 6-7 hour ride, and we finally pull into Cleveland. I love knowing that I am "home", and seeing the familiar skyline. I'm sharing all of my favorite things to do in Cleveland below so you can maybe try them out if you get to visit.
West Side Market
The West Side Market is in Ohio City and has been around since 1912 (say what?) There are TONS of vendors at the market that sell everything from baked goods, to fresh meats, etc.
I love going to the West Side Market to grab something yummy (macaroons, croissants, fresh brewed coffee). It's also fun to just walk around and see all the different things that are sold (and usually, made) right in Cleveland.
Here is a couple of photos from the market: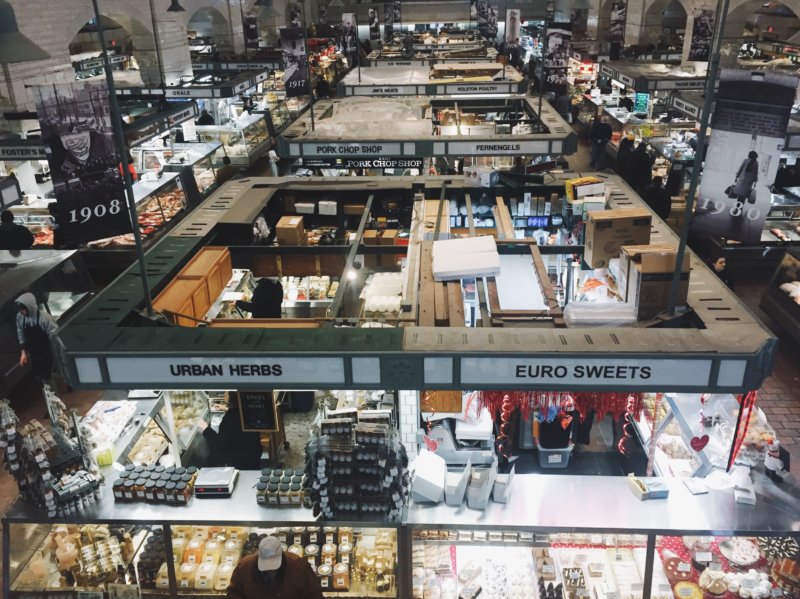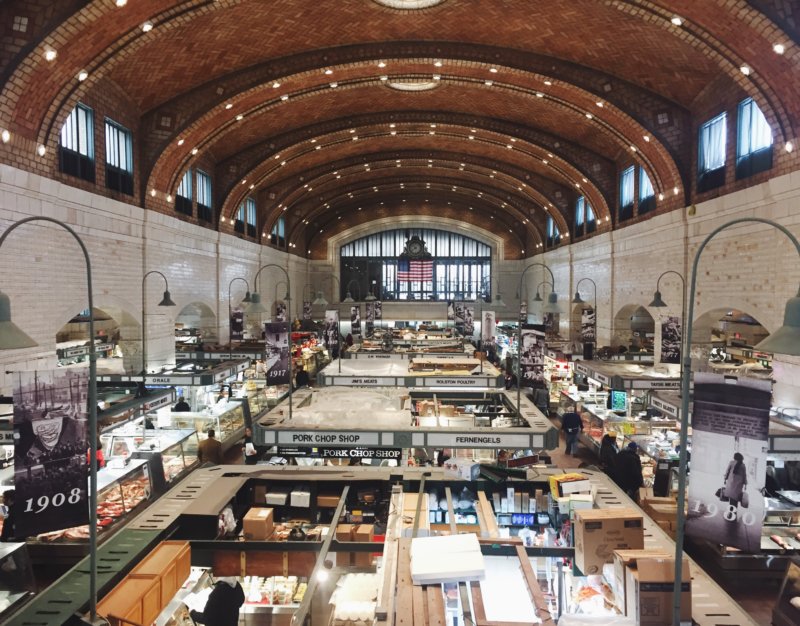 TownHall
I love this restaurant in the heart of Ohio City and on West 25th street. TownHall is a restaurant that supports and serves Non-GMO food. The food is absolutely DELICIOUS and fuels you with clean and healthy food.
Some of my favorite things to get at TownHall are the Kickstarter coffee, food truck tacos, and Thai peanut bowl. Check out TownHall's menu here. Literally, everything on the menu in TownHall is amazing. Trust me.
The Q/Cleveland Cavaliers
If you know me at all, you know that I am a huge Cleveland Cavalier's fan. Basketball is my favorite sport to watch and I absolutely love my home team (and Kyrie Irving.)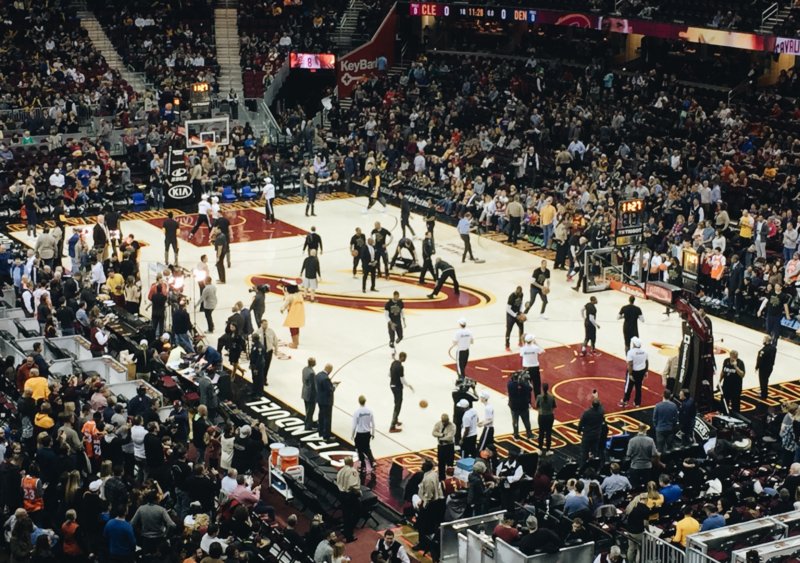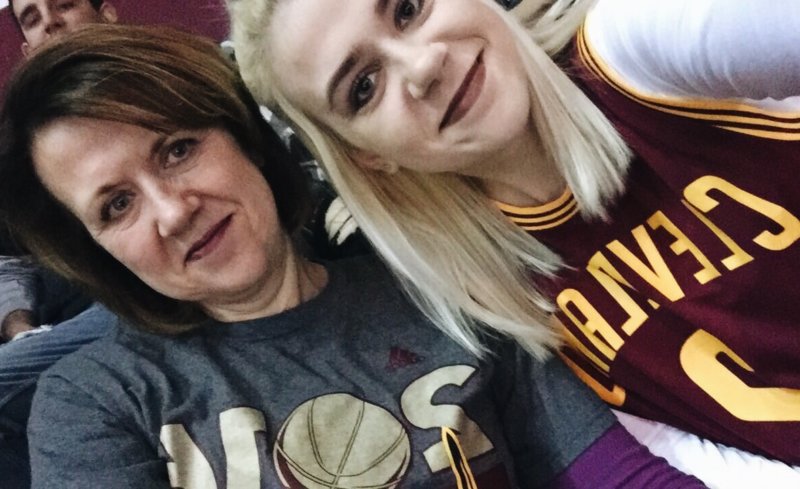 If you're looking for something fun and exciting to do in Cleveland, check out the sports scene. I was able to go to the Cavs/Denver Nuggets game last weekend with my mom, and it was a blast. The energy is electrifying at the arena and being a part of a big fan-base is a great feeling. I love being in the presence of some of the world's most accomplished athletes (hello, LBJ) 🙂 Attending a Cavs game is definitely one of my favorite things to do in Cleveland.
And then some…
While I was home, I also took my mom out to get a pedicure with me. I love pampering and treating the people closest to me, and getting a pedicure is one of my favorite things to do in Cleveland (or really, anywhere.) We headed to get our nails done on Saturday morning.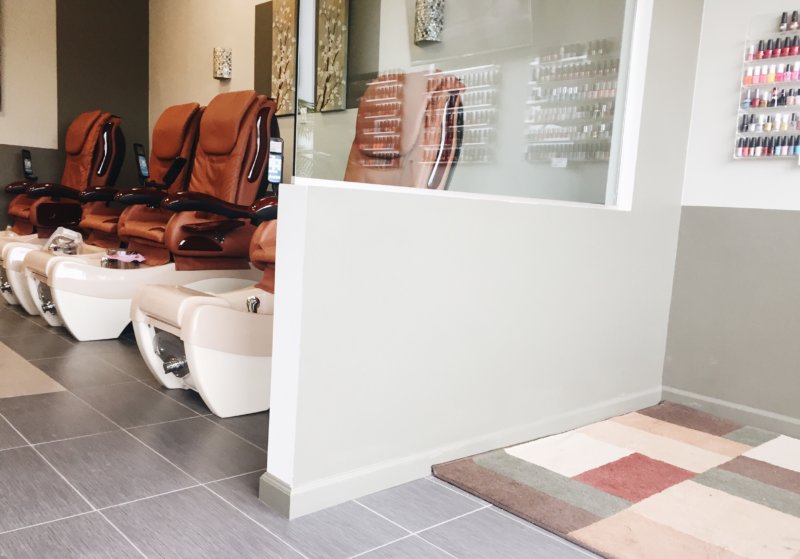 ---
So…what is a Megabus?
As I previously mentioned in this post, I took the Megabus last weekend to travel to Cleveland. I regularly take the Megabus to save money on traveling and find it takes the stress out of getting home.
Megabus is a service that I have been using ever since I first moved away from home to Chicago. They offer low-cost and inexpensive travel from city-to-city that is safe and convenient. Megabus is currently in over 100 different cities in North America, which I love! (See if they have your city here.) I've taken the Megabus many times myself traveling from college back home, and other members of my family take the Megabus when traveling, also.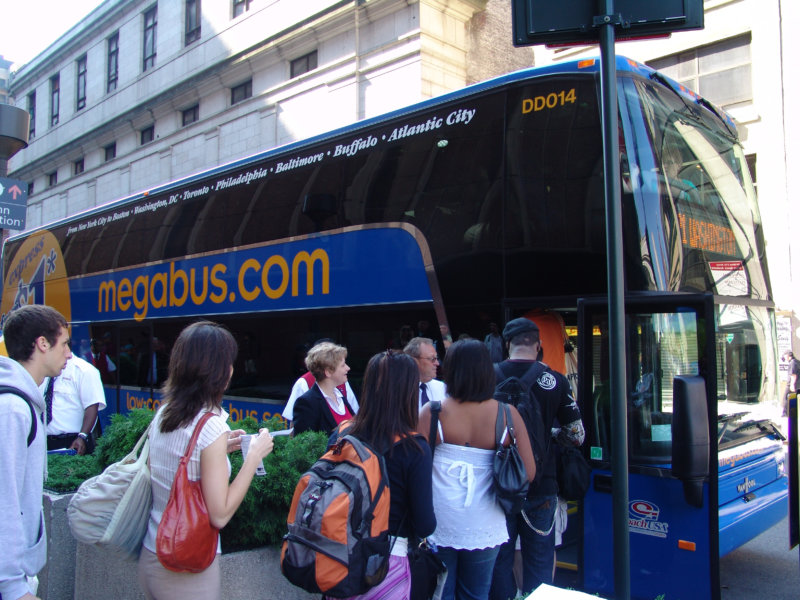 What I love most about Megabus is how easy it is. I can easily book my Megabus ticket on my laptop (or on my smartphone). It's a lot easier than booking a plane ticket or other alternatives. Plus, Megabus buses are awesome because they provide Free Wifi on board, and have power outlets! This is super convenient, as I usually can get homework done while I'm on the bus or update the blog 🙂
Marry Me on a Megabus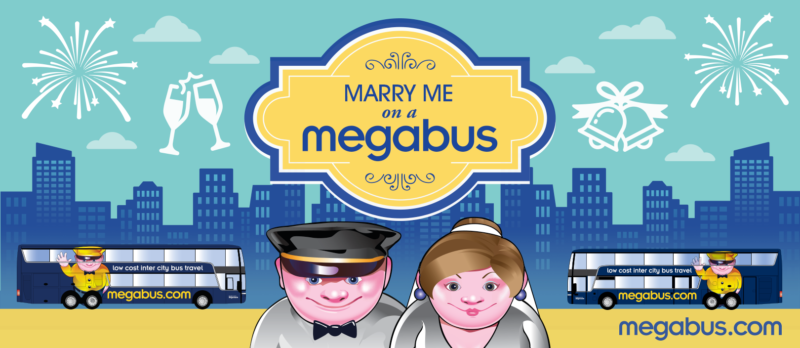 Megabus.com, the company that offers express bus service to more than 100 cities across North America, is providing a free wedding – on a Megabus – including honeymoon transportation (2 round trip tickets) and $2,500 to spend celebrating. How cool is that?!
The winning couple will receive transportation to and from their Megabus wedding, a free ceremony onboard complete with music, flowers and an officiant, as well as two round-trip Megabus.com tickets for honeymoon transportation viaMegabus and $2,500 in cash. To enter, share the story of how you and your loved one met and why you want to get married on a Megabus. The winner of the contest will be announced on March 15, 2017.
I hope you will enter the contest! Follow this link to enter for a chance to win: http://woobox.com/zcid6y
---
This is a sponsored conversation written by me on behalf of megabus.com. The opinions and text are all mine. Comments submitted may be displayed on other websites owned by the sponsoring brand.