I think being addicted to being blonde is an actual medical condition 😂
If you've been following me for awhile, you know that I've been dying my hair since I was in high school. I'm naturally a dirty/mousy blonde. However, I started highlighting + bleaching my hair at a young age so the blonde addiction has only gotten worse over the years.
I had been bleaching my hair platinum for a couple years (check out this post for how I used to do it + tone my hair) but decided to add some low-lights in and go for a more natural looking blonde not too long ago.
Well…the "natural blonde" look didn't last for long. I missed my platinum, white-blonde hair too much. I literally didn't feel like myself without it (I know…it's that deep!)
I wanted to get back to platinum, so I reached out to Arsova Salon. I had been following them on their Instagram for awhile and loved the work they did in hair styling + color. I happily booked my appointment with Vanessa (the BEST! More on her later…) to go back to platinum and this post will explain the process + show you some exclusive photos!
---
Vanessa started my makeover by painting my hair from my roots with Olaplex + color. She explained to me how the Olaplex would keep the integrity of my hair while still bleaching it, since bleaching your hair is really harsh on strands.
We let the color sit for awhile, and then eventually rinsed it out. The tough thing about being a platinum blonde is that you have to banish any yellow/orange tones from your hair if you want it to look right. In order to get the icy-white look I was going for, Vanessa toned my hair with a purple concoction that canceled out any brassiness. This step is key to becoming a platinum, and in-between hair salon visits I like to keep my hair's tone in-check by using a purple shampoo (I love this one!)
We rinsed the toner out of my hair, and it was time to blow-dry my hair and check out the color for the first time!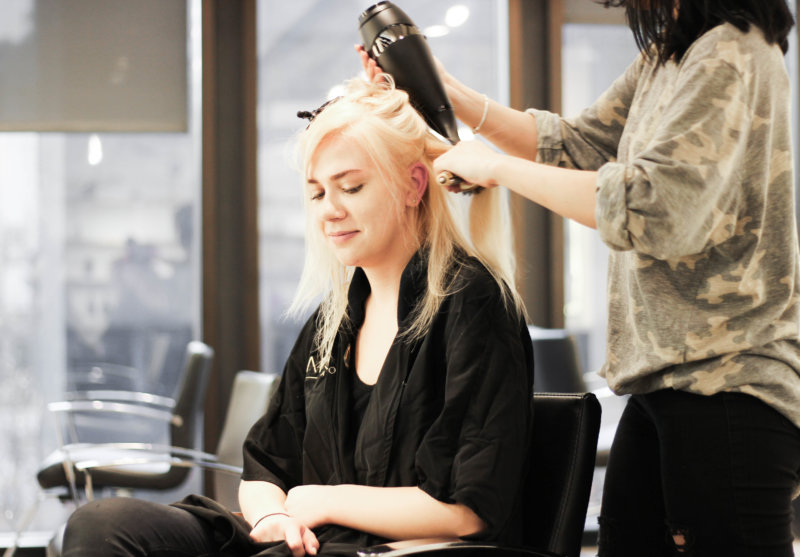 I was instantly satisfied with my hair color. Vanessa NAILED it and totally listened to what I said I wanted it to look like.
*Side note: Vanessa, the stylist I keep mentioning in this blog post, was truly a dream to work with. I have to stop for a minute and tell you guys about her. Great hairstylists are few and far between, and going to a new person can be nerve-wracking. Vanessa made sure that we were on the same page before even starting the process, and made me feel at ease during the whole process. Besides being extremely talented, she is so sweet + friendly. We loved talking about our mutual love for WAGS + Nicole Williams. I highly recommend her (trust me!) to my readers. Check out her Instagram here to see her work + book an appointment. She does extensions, too!*
Anyways…after blow-drying my hair and gushing over my new hair color, Vanessa started to cut my hair. I'm currently trying to grow my hair out a little, so I just got 1-2 inches chopped off the bottom. I'm a big believer in getting regular trims to banish split ends!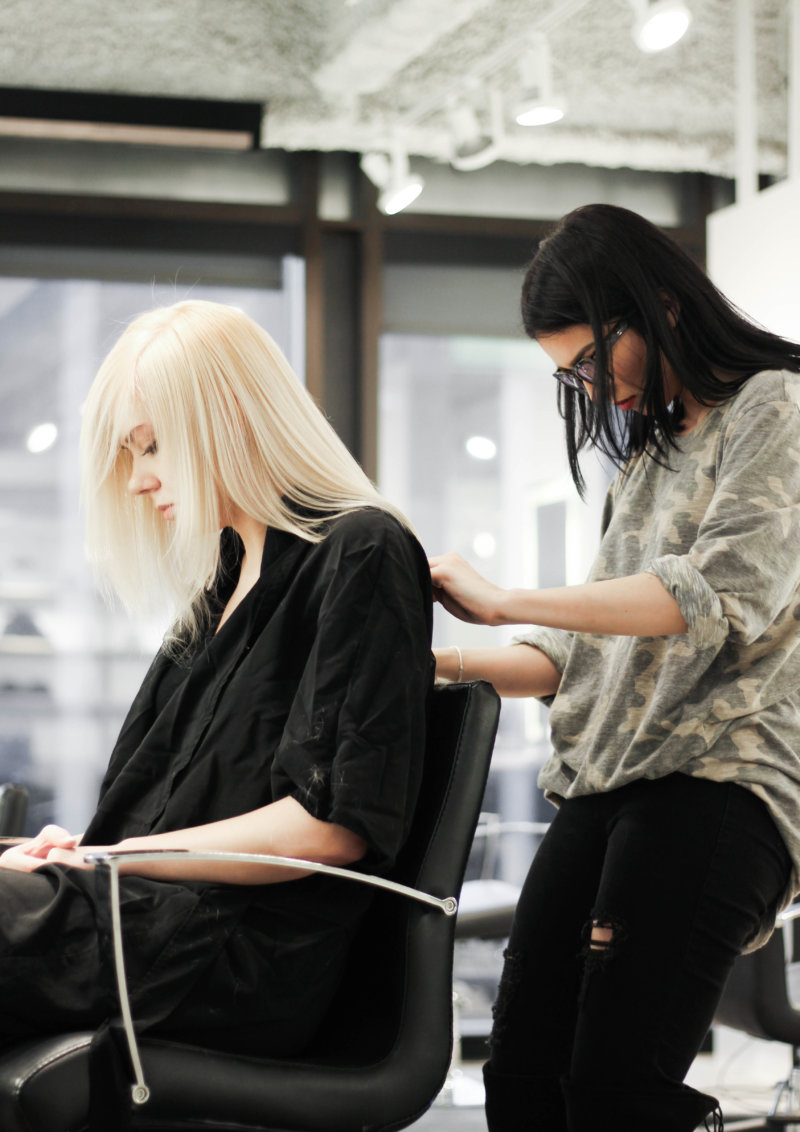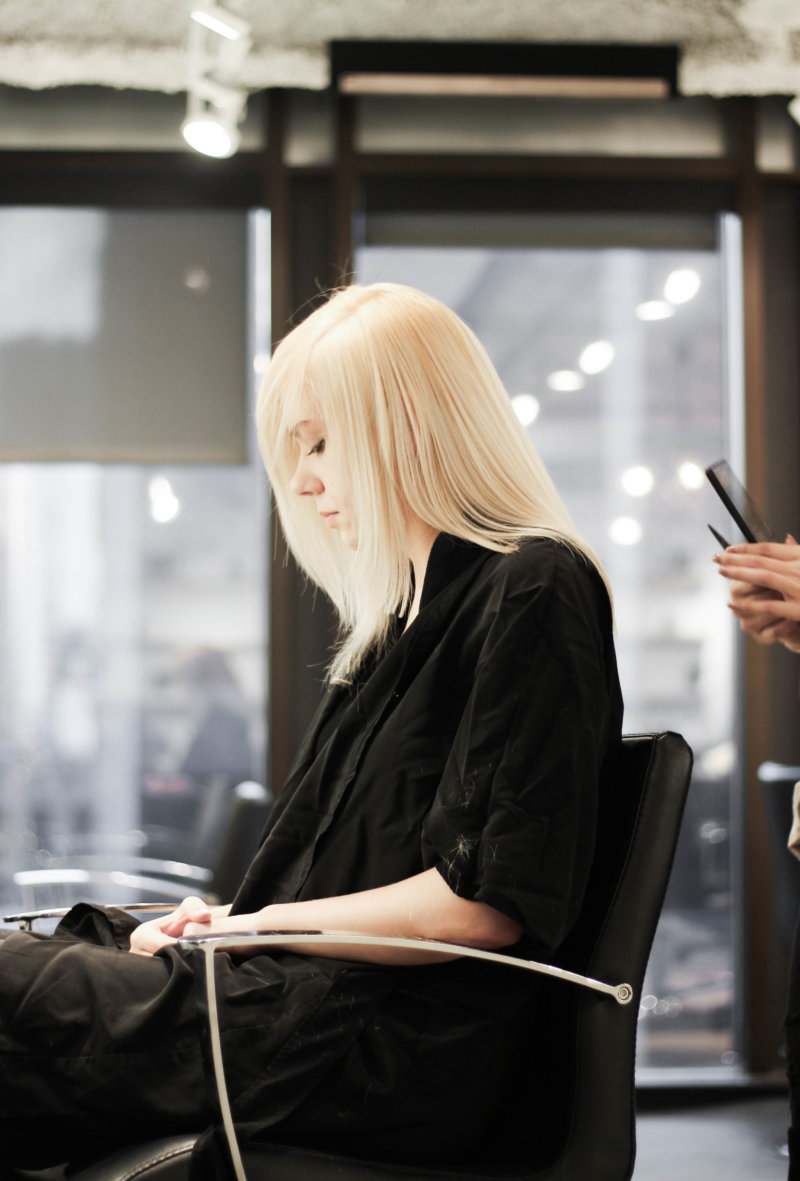 After evening out my ends, Vanessa ran a straightener through my hair to smooth everything out and put my hair back to its natural part.
Here's the finished product: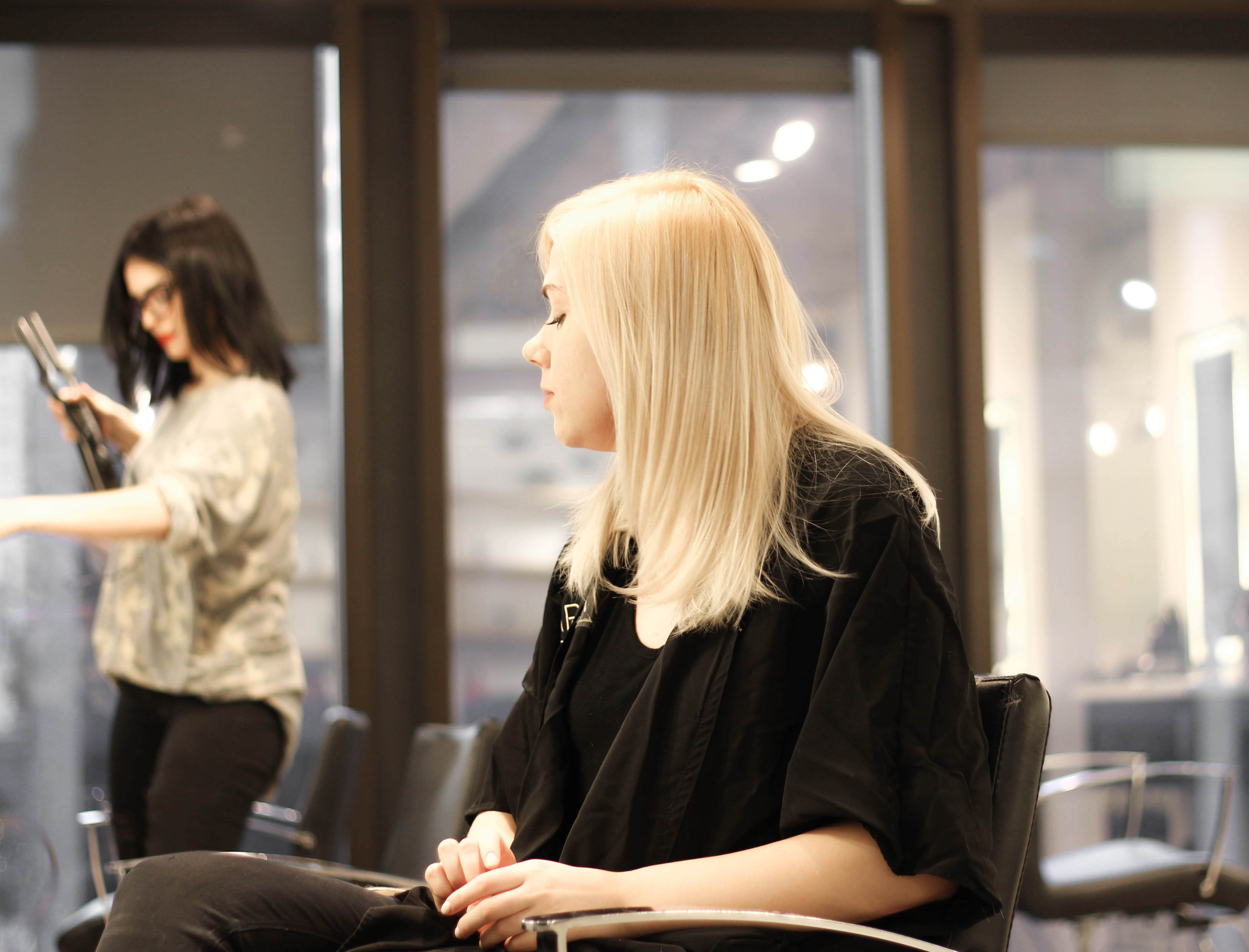 I'm OBSESSED!
I seriously can't thank Arsova Salon and Vanessa enough for my new look! I missed being a platinum blonde so much and am so happy to have my color back.
If you are interested in booking an appointment at the gorgeous Arsova salon, click here.  And to get more info about the salon + services, click here. 
Make sure you are following both Vanessa + Arsova on Instagram for hair inspo 24/7!
---
*This post is in partnership with Arsova Salon. All opinions are my own and honest.*