If you didn't know already: I am a full-time student at a Chicago university alongside running this blog. This year is my junior year of college, which means that in a little over a year from right now, I will be graduating (how crazy?! I still remember writing this post about how to know if picking a city school is right for you.)
While I love where I am in my life right now, I know that big changes may be coming soon, especially after I graduate school. And to be honest…it freaks me out a little bit sometimes. I have a few different options for what to do post-grad, and I'm still not 100% sure which path I want to take.
To help ease my anxieties, I started researching career coaches and consultants. I found Happy Spectacular, a company that helps people find happiness at work. (Revolutionary, right?!)
Gone are the days where work is expected to be looked at as a dreadful, agonizing grind. While I love "the grind", I know that it is possible to have a happy and healthy relationship with work. We are fortunate to live in a time where the stigma surrounding work is changing, and it's awesome.
I scheduled a Discovery session with Jodi Wellman, Happy Spectacular's certified career coach. Before coaching, Jodi was the Senior VP of Operations for a leading health and lifestyle organization and has over 17 years of corporate leadership experience (read as: Jodi's a BOSS.)
Before we met up in person, Jodi sent me over a few things, both in the mail and via email. The package I received in the mail contained some Happy Spectacular swag (and even a brownie 😂 👍🏼.)The email Jodi sent to me got us acquainted and contained a very important Excel sheet, full of questions for me to go through on my own time before we met in person. The document had pages of questions about my values, interests, opinions on work, and more. It took me about an hour to fill out the document, and then I sent it back over to Jodi for her to review before our Discovery session.
The Discovery session itself was pretty killer. In the matter of an hour and a half, Jodi and I really dug deep into who I am as a person, the things I enjoy doing in my life/work, and more. She helped me navigate my options for post-grad and really helped me weigh out some of the pros and cons of each option.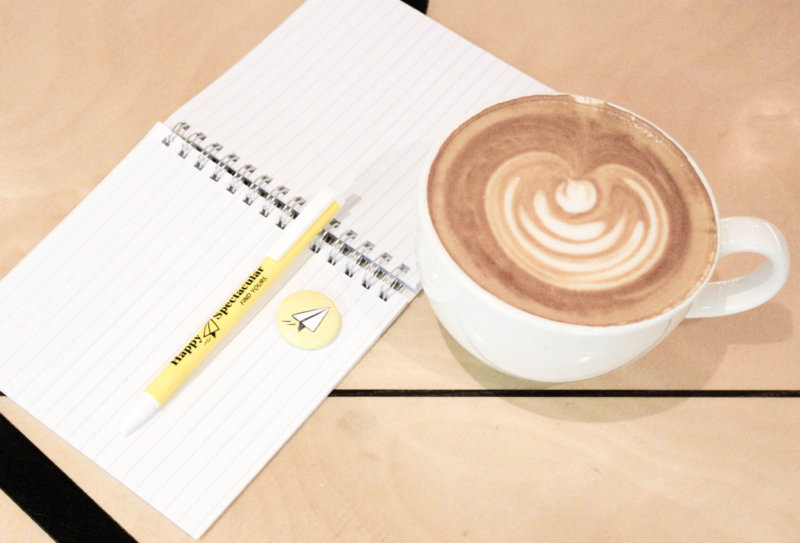 On top of being super knowledgeable about people's work relationships and career paths, Jodi is so. kind. I was nervous that our appointment was going to make me feel like I was back in high school in my guidance counselor's office, but it wasn't anything close. Jodi is such a gentle person and I felt like she was really in-tune to what I was expressing to her about my concerns/worries post-grad.
Here are some key takeaways from my session with Jodi that I want to share with you all. Hopefully, they will apply to your life in some way, too:
Be honest with yourself and question why you are moving towards one option. Are you doing it because you are just fearful of the other option? Are you afraid you are going to fail, before even trying, so you are playing it safe? (Jodi suggested me to step bravely into what I am passionate about.)
Live in alignment with your core values and morals. Every decision we make can be looked at up against our values…even in work.
If you are someone who feels like they need validation or to feel like they are "moving" up in their job, but are self-employed (your own boss), try creating milestones/goals for yourself that are measurable over time.
After our Discovery session, Jodi sent me an email with another document, recapping out session together. This was probably my favorite part of the whole experience, simply because I know I will always have that document now to refer back to whenever I'm feeling foggy about our Discovery session/what was said.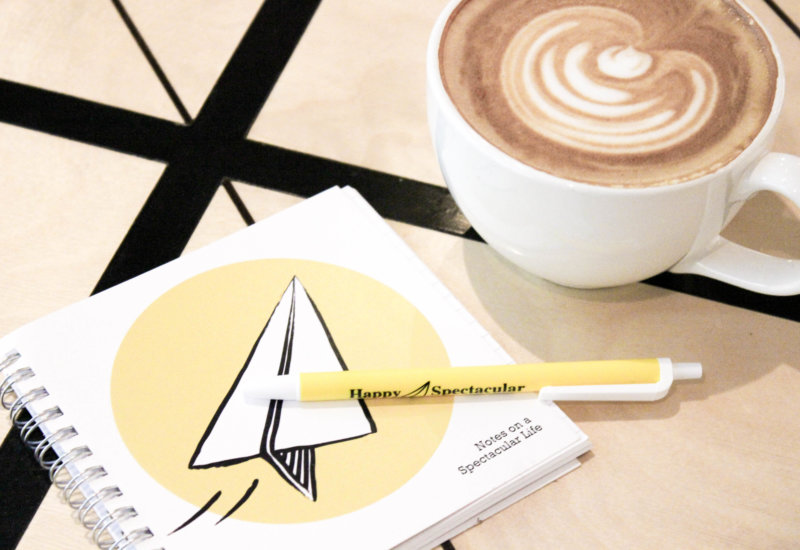 Jodi sent me this quote to me in her post-session email because she thought it applied to me. I looveeee it and want to leave it with you all:

I really appreciated my experience with Happy Spectacular and love the overall mission of the business. Work does not have to be dreadful and miserable.
If you are interested in booking a Discovery session or more extensive coaching program with Jodi (or the other Happy Spectacular staff), check out their website here.
You can also follow Happy Spectacular on Instagram here.
---
*This post was in partnership with Happy Spectacular. All opinions are my own and honest.*