If you know me, you know that I am super savvy about ways to make money online. I started working for myself via the Internet when I was just a senior in high school – so I've tried almost everything. I'm always on the lookout for new ways to make money online (check out this post for 6 options.)
One problem I struggle with when it comes to making money online is that sometimes, you just don't have the time to scour the Internet for job postings.
I wanted a way to narrow down the process, and recently, that was found when I was introduced to Dablr. Dablr is an AWESOME app for anyone out there looking to make money quick + safely. Everyone needs to know about it…it's seriously a game-changer.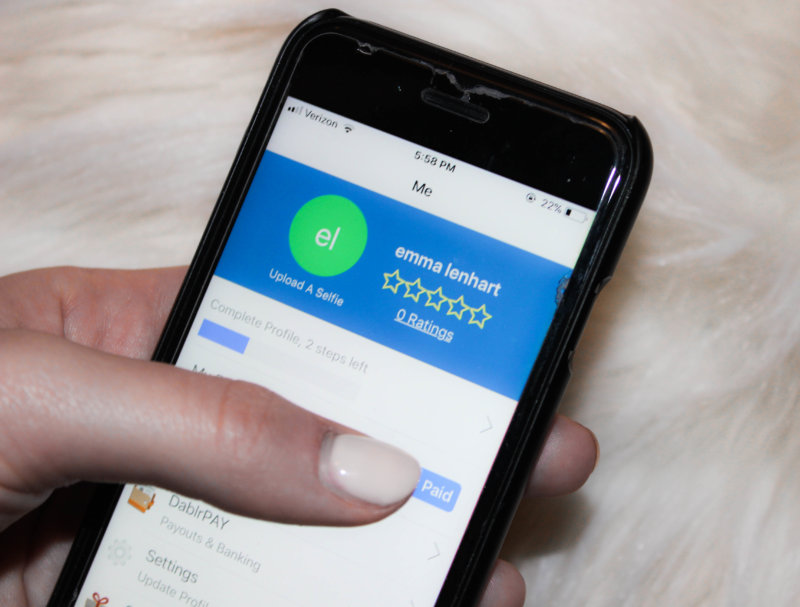 Basically, Dablr allows you to make money by doing local gigs. Gigs could be anything – a person who needs help moving out of an apartment, a quick run to the grocery store, pet care, etc. The best part about the app is that it completely safe + easy to use…not like any sketchy odd-job posting boards out there.
Dablr is perfect for college students because as we all know, college students have busy schedules that don't allow for a ton of free time. With Dablr, you can decide to work whenever you are free and have a few extra hours. You can easily search for jobs that fit your schedule, chat with the person hiring, and get working! All payment is done through the app, so you don't have to wait months to get your hard-earned cash.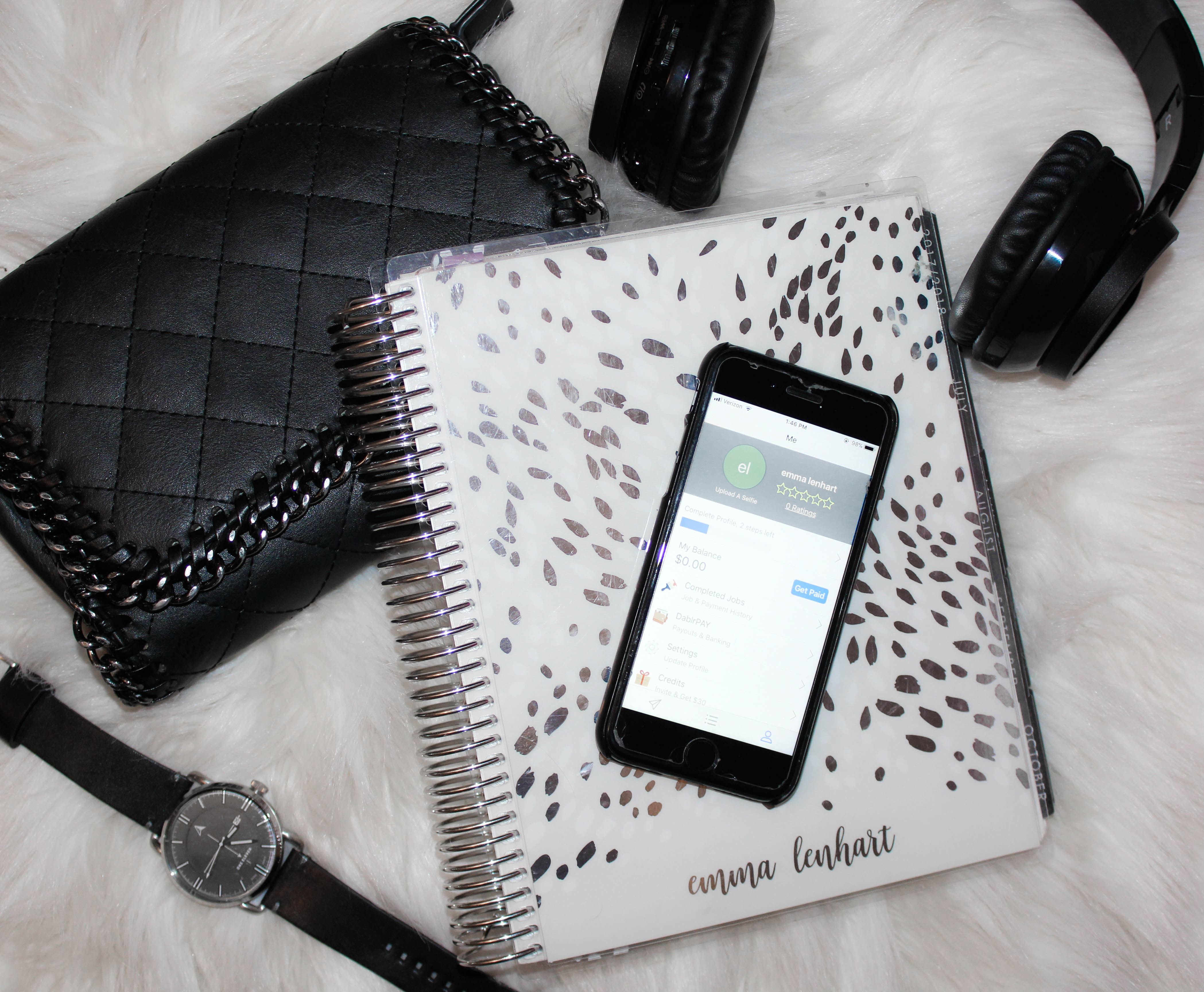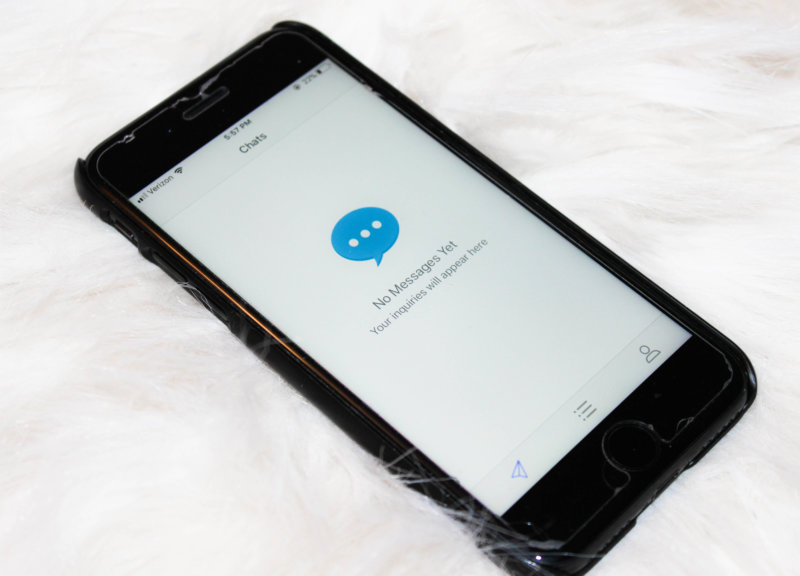 On the flip side, if you are a local looking to hire some extra help, you can be assured that all Dablr's are vetted by the community and rated for your convenience.
Hiring someone to help you out is as easy as:
1. make a listing
2. chat with a Dablr
3. pay them through the app!
Sounds great, right? It is.
Check out what real people who have used Dablr are saying:

Want to get started? Dablr is offering my readers a $30 Dablr Credit, which can be redeemed in the app using the code "EmmaLenhart". 
Using this promo code will allow you to accept a task and get a $10 bonus when you get paid the first 3 times or get $10 taken off of their first 3 tasks!
---
*This is a sponsored post in partnership with Dablr. All opinions are my own and honest.*