Quick backstory: I grew up loving MAC Cosmetics. I remember being in middle school and saving all of my babysitting money up, just to go to the mall on weekends and buy a new MAC lipglass or lipstick 😂 They were the first high-end brand that I knew of when I was just a pre-teen, and continue to love the brand to this day.
I recently received a package from MAC containing their most popular lip products. (I basically now own an entire MAC counter now.) While I normally sway towards more neutral and nude shades, I wanted to challenge myself to step outside of my comfort zone and venture into the world of bright lips for the summer.
My Must-Have MAC Lip Products for Summer
Lipsticks
MAC lipsticks are truly my favorite in the industry. They are pigmented, feel creamy on the lips, and come in the best colors/hues. I also love the different finishes of their lipsticks. My first favorite
My first favorite lipstick is Heroine (see below.) Heroine is a bright purple color with a matte finish. I love the unexpectedness of this color and I think that it could look gorgeous in the summer with a tan.
*Tip: Scared of bold/unusual lip colors? Try dabbing just a bit of the lipstick in the center of your lips + blending it out with your finger. It will give you a more muted, stained type of look!*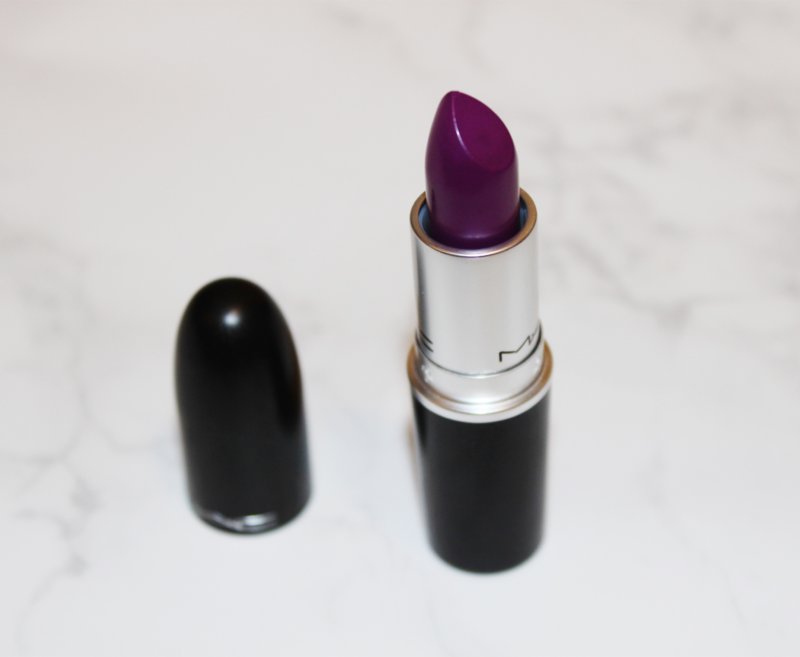 My next favorite lipstick is M.A.C. Red. I honestly do not know how I didn't already have this color in my collection…but I'm kicking myself for not getting it sooner. It really is a true, bold red that looks good on a variety of skin tones. And, red lipstick always makes your teeth look whiter, which doesn't hurt 👍🏼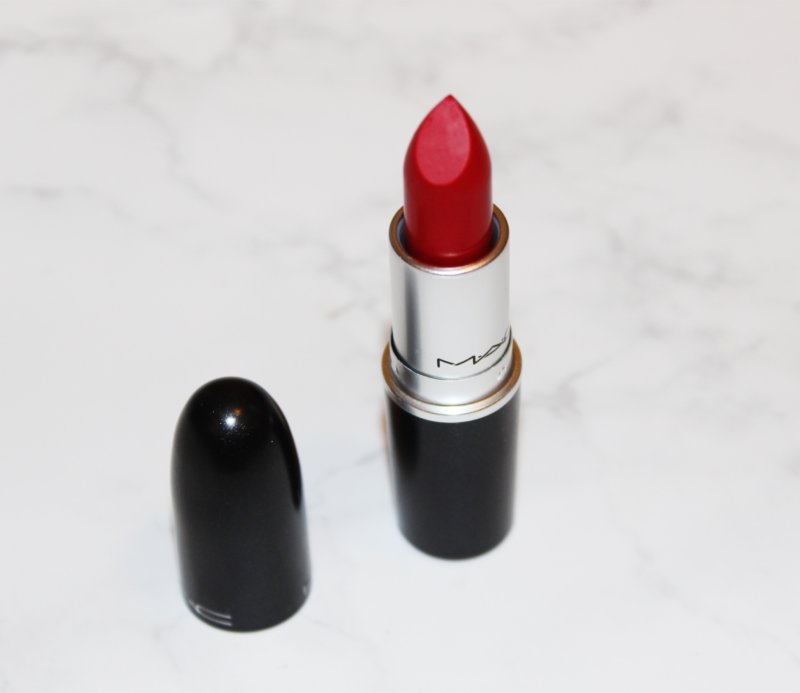 And because I couldn't help it and I'm a creature of habit, I had to include a nude color in my favorite picks for summer. There's really nothing more classic in my eyes than a nude lip + big, bold lashes for a night out on the town. My neutral lipstick pick for the summer is MAC's "Yash."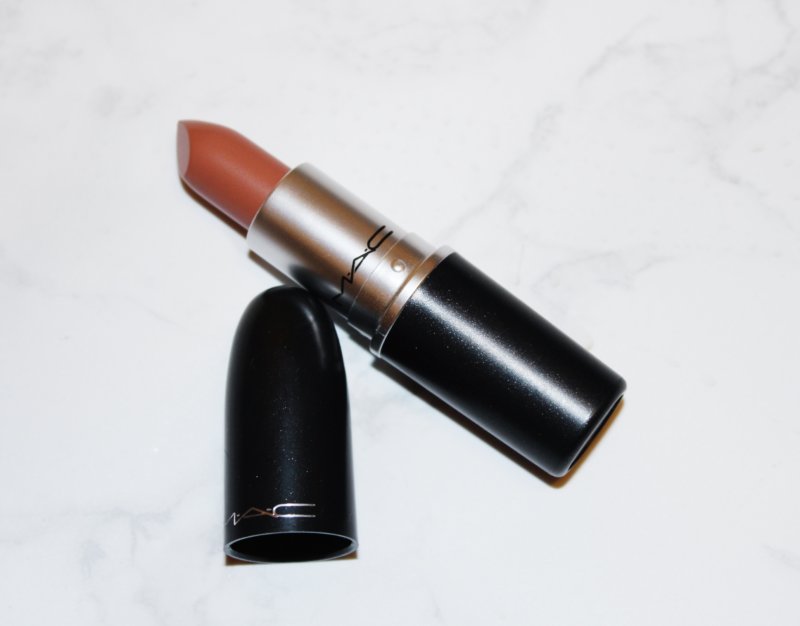 Liquid Lipcolors
MAC has a great line of lip products that are "liquid lipcolors", basically liquid lipsticks. I love wearing these when I want my lip color to last long throughout the night, without having to worry if it budged/moved around. (Nothing is worse than going to the bathroom to see your lipstick has been feathering/bleeding all night.)
My 3 favorite liquid lipcolors for the summer are "Back in Vogue", "Burnt Spice", and "Fashion Legacy." You can see them all below (listed from left to right.)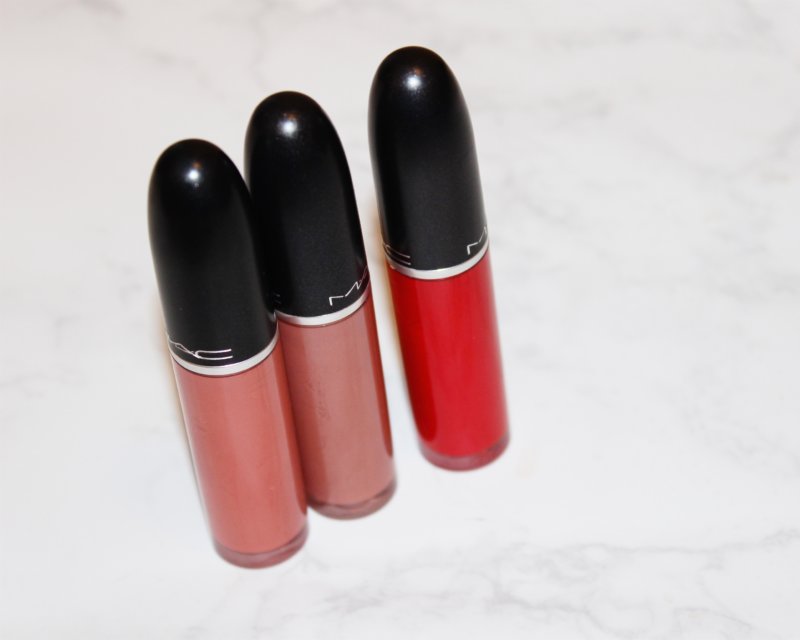 Side note: How gorgeous is MAC's packaging?! I love the sleekness of it and how simple it is.
Lipglass'
MAC's lipglosses are classes lipglasses…basically, because they look like glass when on the lips. It's hard to find a lipgloss out there that is shinier than MAC's formula. And trust me on that, because I've been a lipgloss lover for years now 😂
My MAC lipglass picks for the summer are on the more coral-pinky side of things. I think coral is the perfect summer shade to wear during day or night, and MAC's "Pink Lemonade" lipglass is a great shade (pictured in the middle below.)
My other two lipglass favorites for summer are MAC's "Candy Box" and "Pink Nouveau." (Candy Box is the bottom-most lipglass below, and Pink Nouveau is on top.)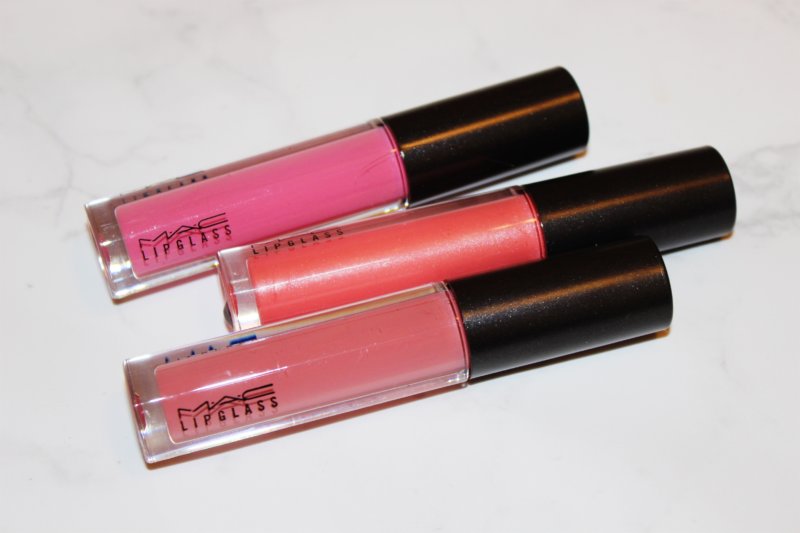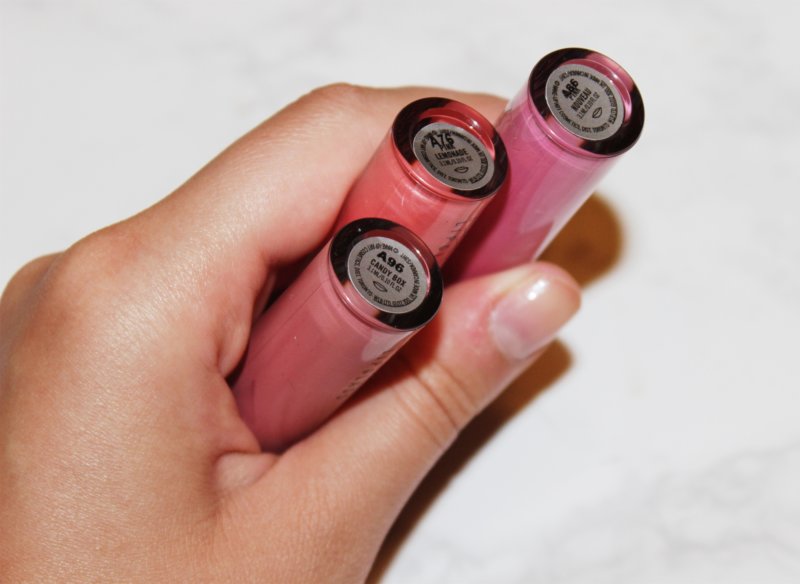 What is your go-to MAC shade for summer? Are you a neutral girl like me, or do you like more bold and daring colors? Let me know!
Shop my MAC Lippies:
---
*I did receive these products as a gift from MAC Cosmetics. All opinions are my own and honest.*