Chicago's most exciting music festival is happening this weekend and the city could not be more ready! I'm planning on attending Lollapalooza for my first time ever, and can't wait to share my experience with you.
Before hitting the park, it's important to make sure you have everything you need to look + feel your best. I'm partnering with Bed Head to show you how to get ready for this weekend in fun + stylish way!
Lollapalooza Hair Styling Essentials
There's no doubt that it is going to be HOT outside at Lollapalooza, so it's important to make sure your style stays in place and that you are not damaging your hair in the heat.
I'm using a few Bed Head products before + during Lollapalooza to keep my hair looking fresh. The great part about Bed Head products is that all the products were signed to be blended, layered, and cocktailed together! 
To protect my hair from the harsh sun, I'm using the TOTALLY BEACHIN' Shampoo + Conditioner. The shampoo cleanses hair to remove sweat, sea, and sand (and trust me, there will be lots of sweat at Lolla!) The conditioner helps treat stressed locks and replenishes shine.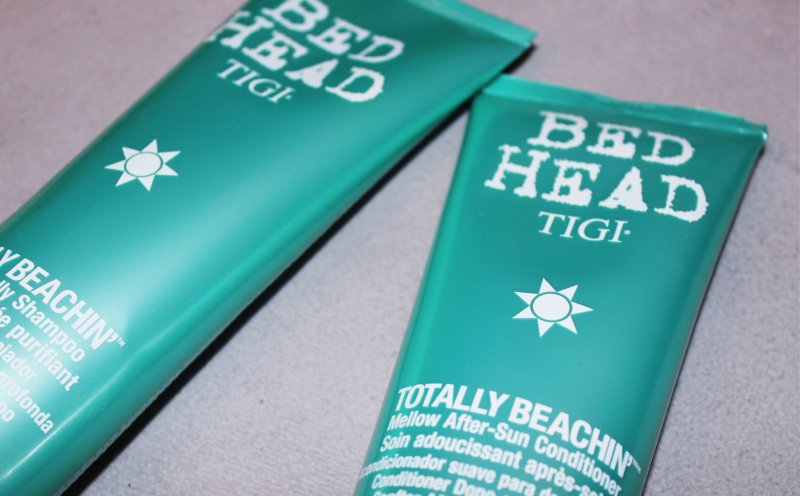 I'm also going to be using my HAUTE IRON spray from CATWALK by TIGI to protect my hair from any heat styling I may want to do before going to the festival.
I love flat ironing my hair to get a super sleek look, but hate the damage it causes my tresses. Luckily, HAUTE IRON spray protects my hair from high temperatures while adding more shine to my look.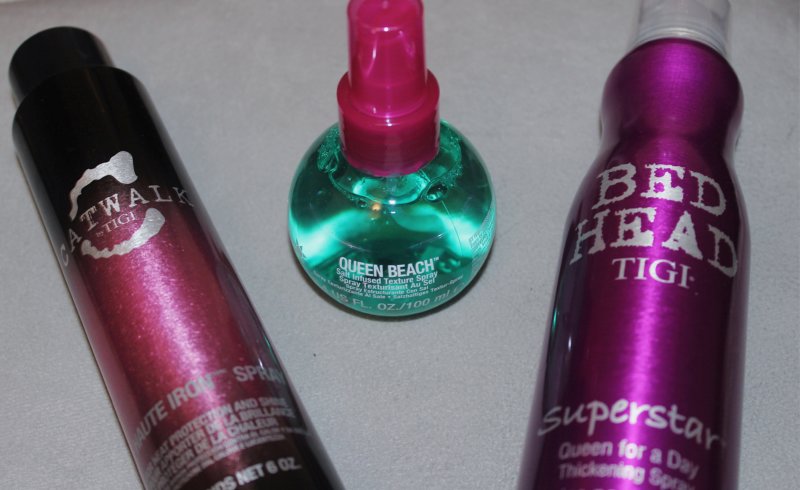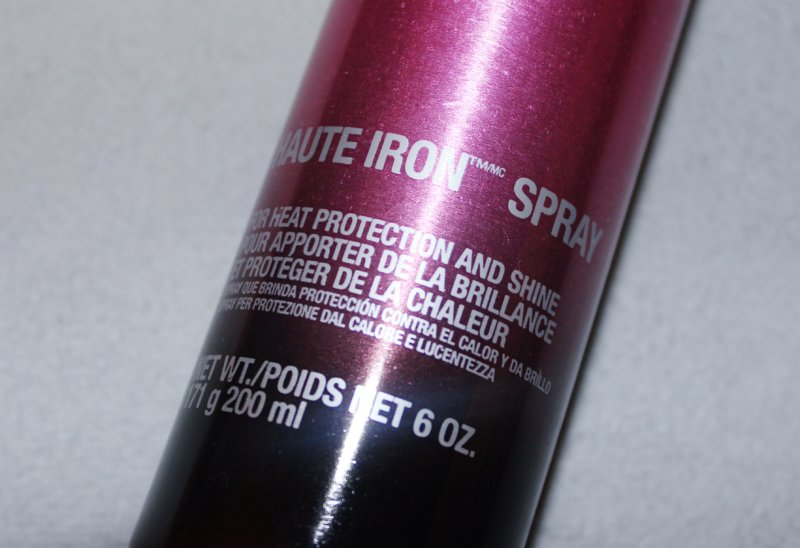 Like what you see? Bed Head products can be purchased at Ulta Beauty or at Ulta.com!
Come party with Bed Head!
You're invited to an exclusive event at The Bed Head Hotel! Bed Head Hotel is taking place at The Hard Rock Hotel (230 N Michigan Ave, Chicago, IL 60601) on August 4th + 5th from 12 PM until 6 PM.
I'll be at The Bed Head Hotel on Saturday night and would love to see some of my blog readers there! Check out the picture below for more information.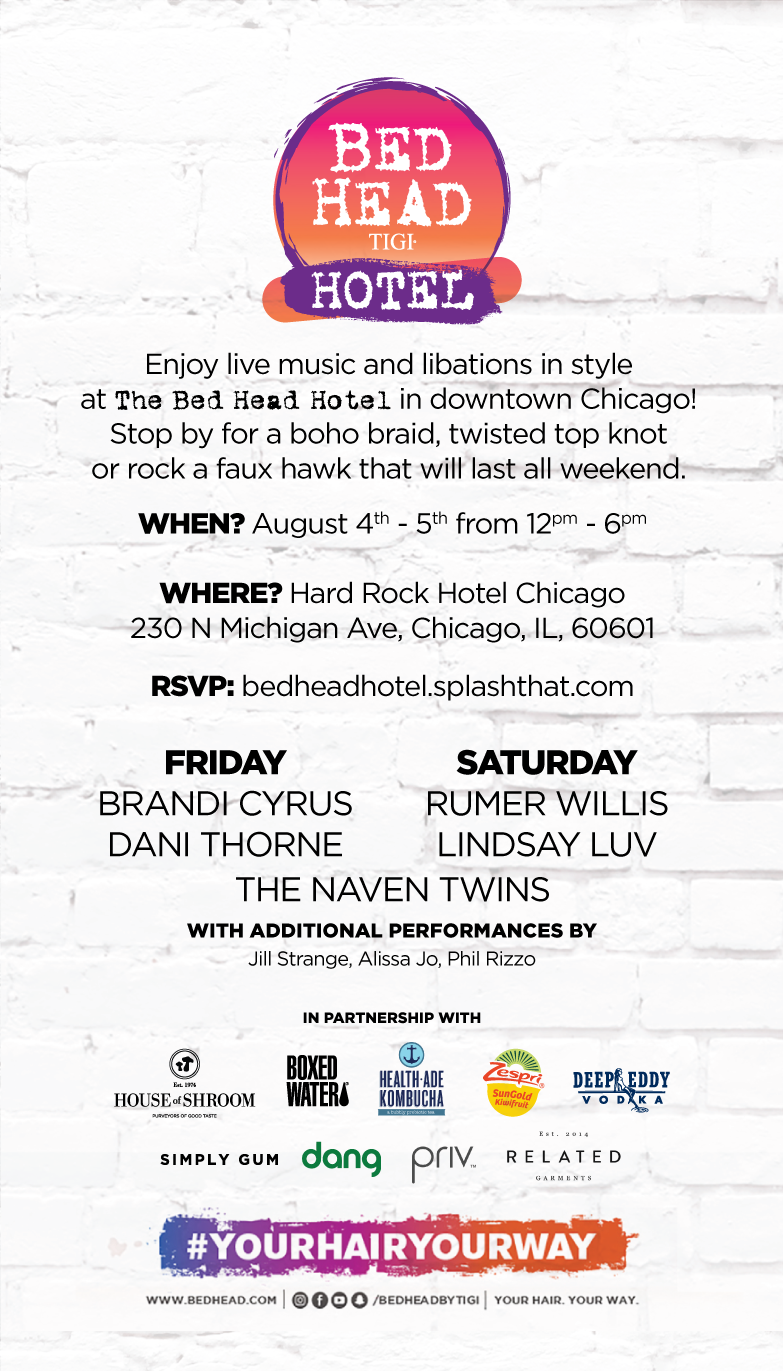 ---
*This post is brought to you by Bed Head by TIGI and Her Campus Media All opinions are my own and honest.*