Thank you BrainGear for sponsoring this post. Discover Your Highest Gear!
The holidays are over (unfortunately!) and school is already starting back up for me. If you didn't know: I am a current full-time college student, studying Public Relations and Advertising. (Check out my post here for the 5 apps college students shouldn't live without.)
While I love learning and my classes, it can be a lot to juggle both attending school and the blog sometimes. I'm always on the lookout for ways to be more laser-focused in my life, and I recently got the opportunity to try BrainGear out: a brain performance formula packed with 1,845mg of brain-powering ingredients that feeds your brain exactly what it needs for immediate focus, clarity, and concentration. Plus, it has long-term benefits like memory support and mood stability.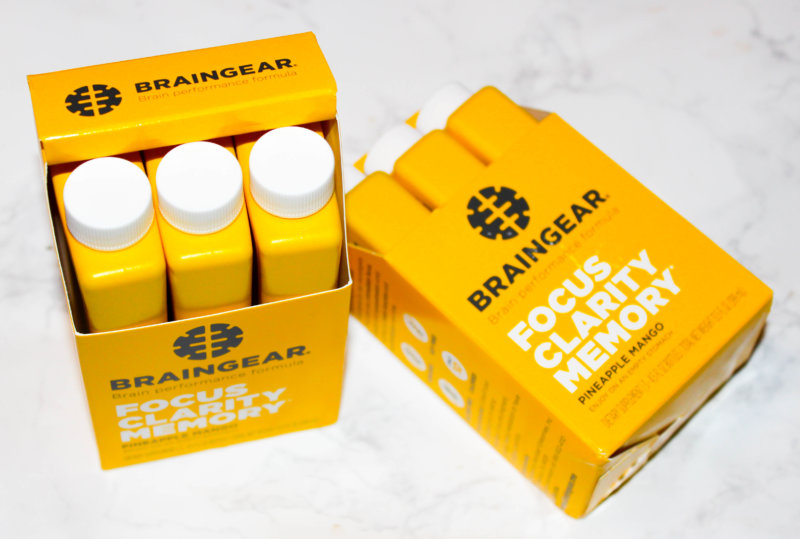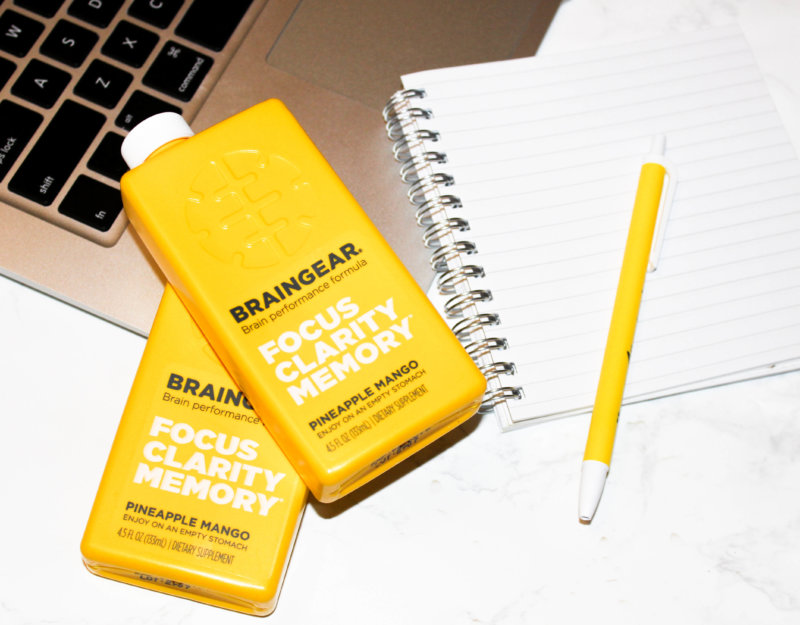 (Where has this been all my life?!)
I've been drinking BrainGear in the morning before I go to class and can seriously see a difference in my mood and overall focus…it makes me feel "in the zone" and clear, but not jittery or on-edge. Plus, it's completely safe to use on a daily basis, so I don't have to worry about what it's doing to my body or anything scary like that.
One thing I love most about BrainGear is that it is NOT caffeine or stimulant based. It's not going to give you the harsh sugar-crash that you may find from other drinks, simply because it's not an energy drink! (I've never been an energy-drink kind of girl and don't plan on starting anytime soon.) The caffeine found in BrainGear is derived from green tea, which I already adore. All of BrainGear's ingredients are clearly listed, which I appreciate (I'm not putting anything sketchy in my body!)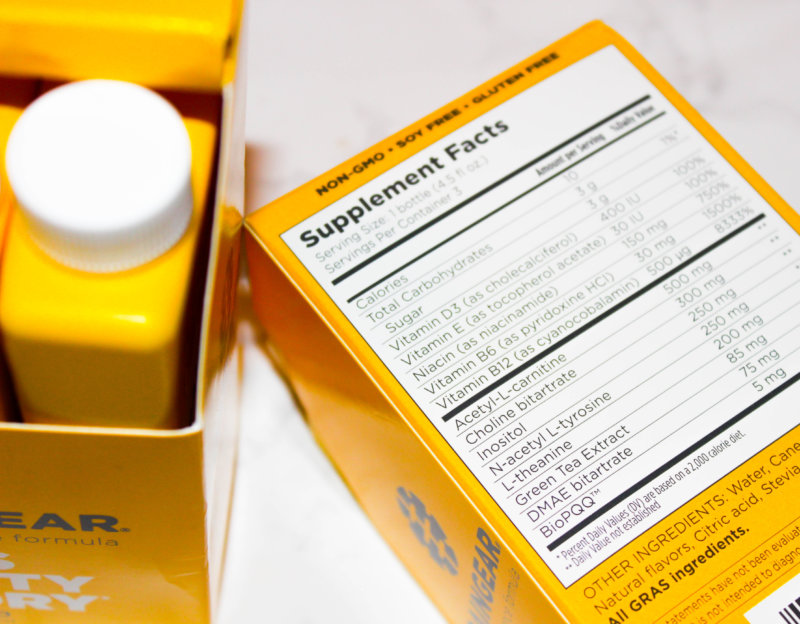 Some other tips for staying focused in school:
When trying to study or get homework done, limit your distractions. That's right: put the phone + Netflix away. It may suck, but you'll find you can recall your reading/studies a lot more clearly without the constant interruptions.
Give yourself a break every now and then completely from school. It's alright to step away from your studies for a bit, grab a coffee or chat on the phone with a friend, and then come back to school work when you are ready to fully focus again.
Organize your space! If you have trouble focusing in class, try organizing your backpack or workspace. Surround yourself with little things you like: whether it's bringing a cup of coffee to class, or even just using cute
pens/pencils to take notes. It makes a difference, I promise.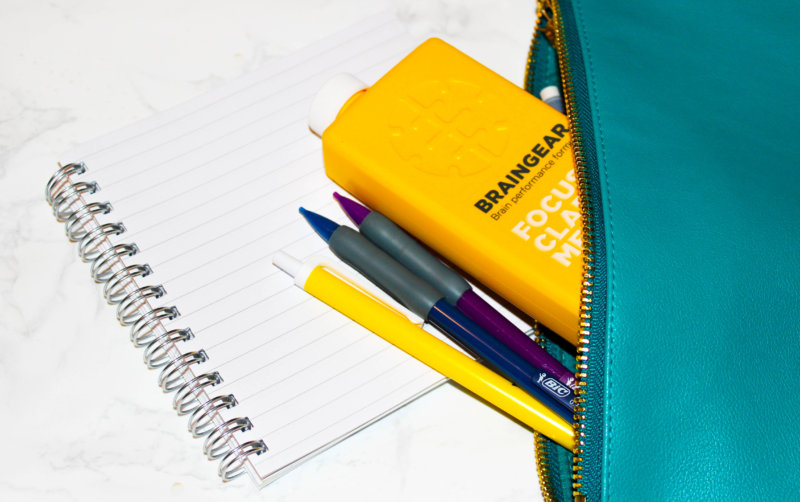 ---
I was selected for this opportunity as a member of CLEVER and the content and opinions expressed here are all my own.