Disclaimer: This post is sponsored by Erin Condren. All opinions are my own and honest.*
If you don't know: I'm a big planner.
Between being a full-time student, social media manager, and blogger…my days are pretty full. And, I never want to forget any important dates/events. Because of this, I've been a little bit of a
Because of this, I've been a little bit of a planner addict for the past couple years. However, I've never had a planner that I absolutely loved. That is, until the Erin Condren LifePlanner™!
I'm going to walk you through my Erin Condren LifePlanner™ on the blog and show you how I use it to organize my life and spark my creativity. Seriously, you are going to be blown away by how beautiful this planner is. (I know I was!) Erin Condren also hosted a VIP Influencer event in Chicago that I was lucky enough to attend. I'll be detailing the event and telling you a little bit more about the Erin Condren brand later on in this post.
My Erin Condren LifePlanner™
When I first opened my Erin Condren package, I have to admit: I was blown away. I didn't know a planner could actually be so beautiful 😂
But everything about the Erin Condren brand and planner is carefully curated for both functionality and beauty. My LifePlanner has seamlessly fit into my lifestyle and it makes me so happy to have finally found a planner that I get excited to use.
The Erin Condren website has tons of different planners to choose from and even more importantly: different planner covers.  Choosing from all the different covers was hard, but I finally settled on the metallic painted petals LifePlanner™ in the linen color. I love the silver coil that goes along with the covers color scheme, and also how beautifully my name is painted on the cover.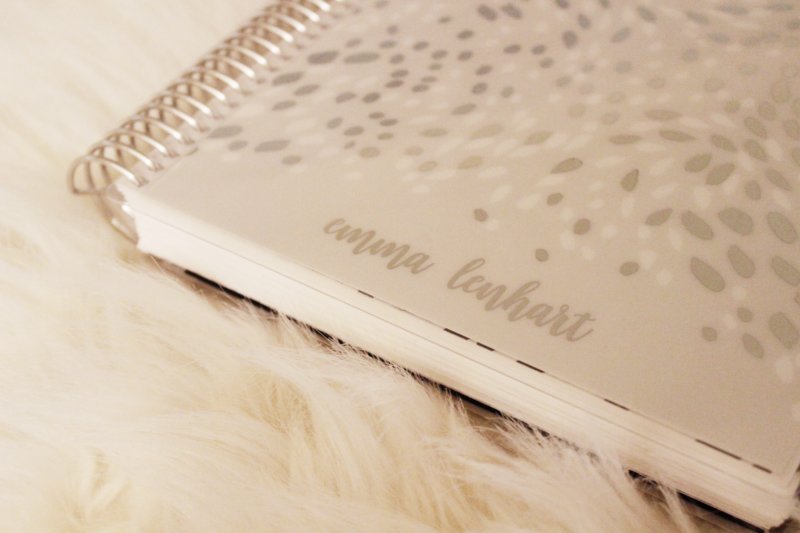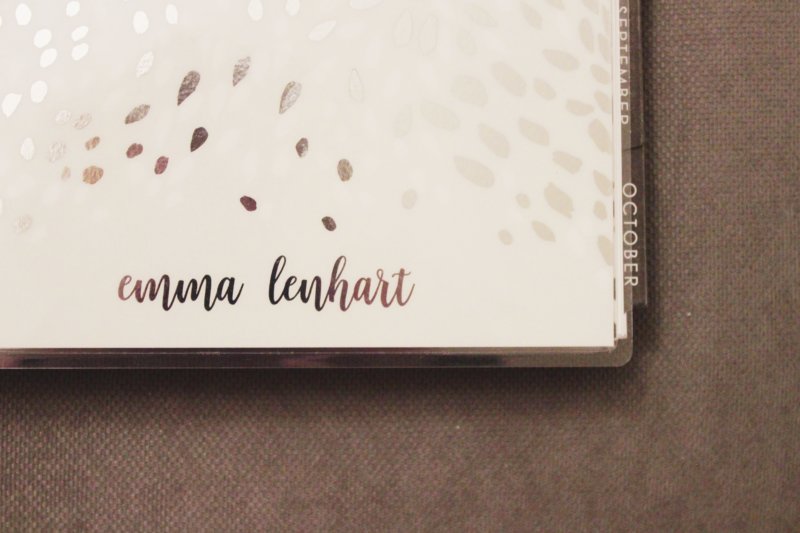 The LifePlanner™ is the only planner you'll ever need. The planner comes with:
one stunning vellum overlay sheet
one designer cover page
two-page opening quote spread
two-page 2017/2018 "mini-month" spread
two-page goal setting spread
two-page monthly calendar
weekly spreads for each week of the month
and so, so much more!
Everything inside the planner is extremely cute and creative. I was (and am still) blown away by how much thought and design must have gone into creating this planner. Along with space to plan your weeks/months, the LifePlanner™ also comes with fun stickers to use for decorating your months. A lot of the stickers are gold-foiled, which makes them even more attention-grabbing! You can see all of the LifePlanner™ designs at www.ErinCondren.com. 
(Note: some of the stickers shown below were from separate sticker packs that may not come with the planner but can be purchased separately.)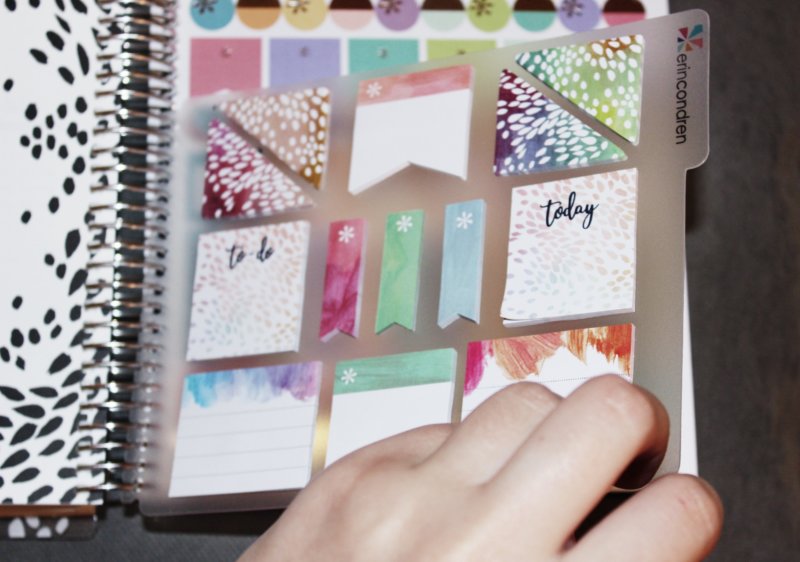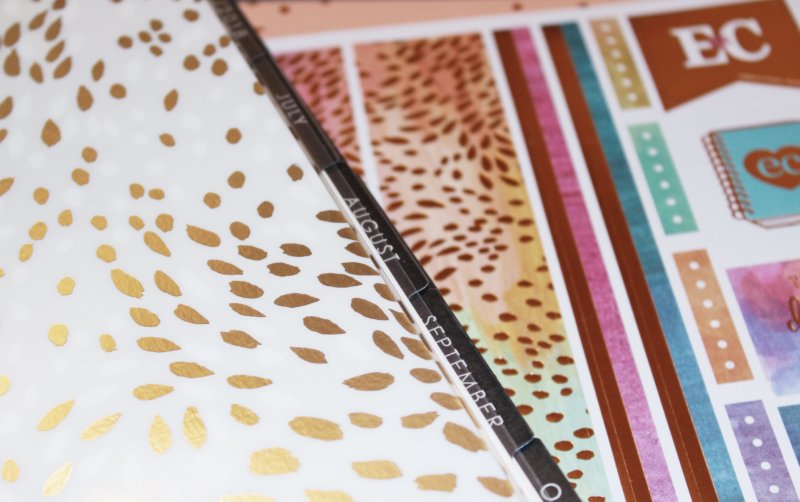 Erin Condren Chicago Influencer Event
On Thursday, June 8th, I got to attend an Erin Condren event! The event was held at Dylan's Candy Bar in downtown Chicago (mmm…candy!)
I got to meet some new bloggers + friends at the events while reconnecting with old friends. There were lots of Erin Condren products out on display, and I loved flipping through the different planner layouts!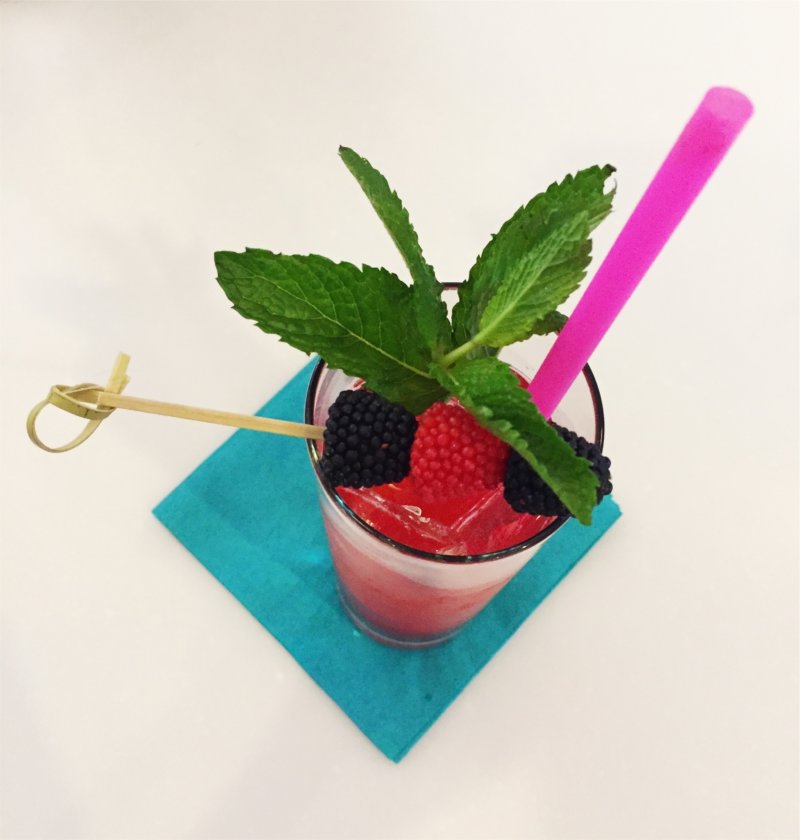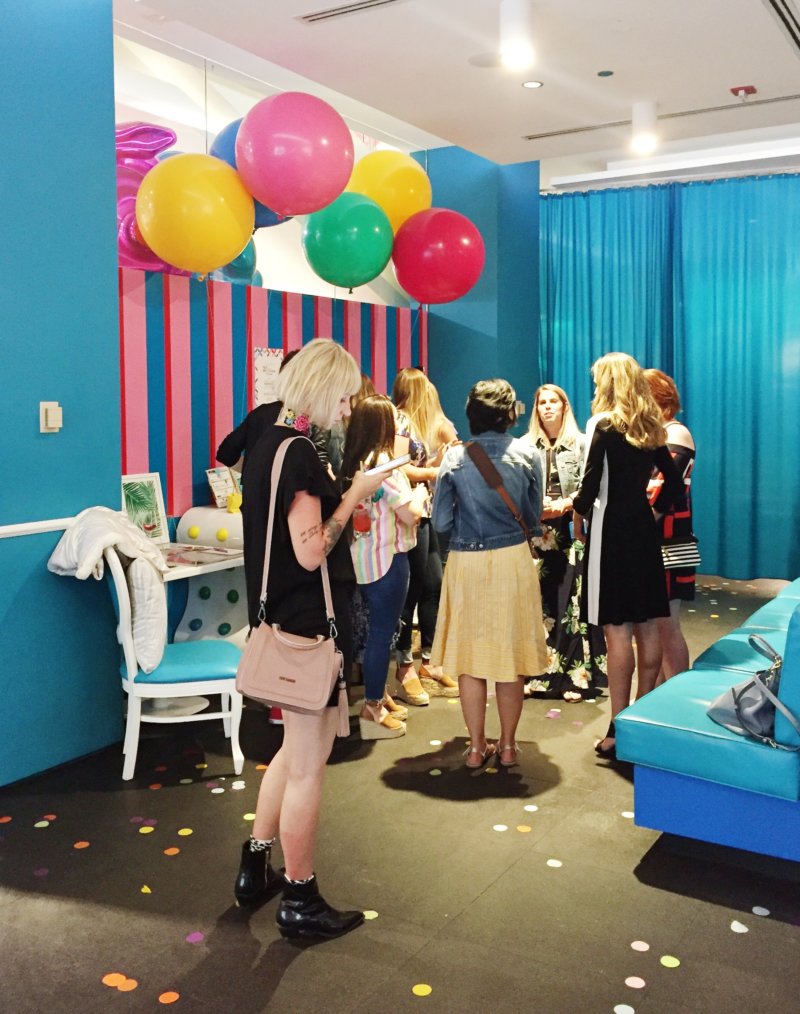 The event had yummy cocktails + candy for everyone to enjoy. Events are one of my favorite parts of being a blogger – and the Erin Condren event was definitely one of my all-time favorites.
Looking to get organized this year? Use the discount code GETSOCIAL15 for 15% the entire Erin Condren website until July 31!