Something you may not know about me by reading this blog is that I love Disney/Disney movies/Disneyland. Like most everyone else, I was raised watching Disney movies. I love everything Disney, and I still get excited when new movies come out 😂
That's why I was so excited when I was invited to see Disney's ALADDIN at the Palace Theatre in downtown Chicago. Did you know that over 3 million people have seen ALADDIN worldwide?!
I've seen other musicals before, but never ALADDIN. It's one of my favorite Disney movies, so I couldn't wait to see it come to life on stage.
My Experience Seeing Disney's ALADDIN in Chicago
Seeing ALADDIN on stage was absolutely amazing. The entire musical blew me out of the water.
I invited my friend to come see the show with me, and we both left the theater stunned with the production.
Some of my favorite parts about the show:
The costumes. were. unreal. Every single character had multiple stunning costumes that really made the show special. I loved Genie's costumes the best! (see pictures below) Did you know that there are 8,644 Swarovski rhinestones on each man's gold finale costume in the song "Friend Like Me?"

Added songs that were easy to fall in love with. The production had all 5 of the original ALADDIN songs in it, too. I thought the songs were catchy, fun, and really added something to the experience.

The set design and attention to detail in the show was amazing. I was worried that they might mess up one of my all-time favorite Disney songs (A Whole New World), but the cast killed it, and the magic carpet ride was, well, magical. You'll have to see the show to know what I'm talking about 😉
Before the show, I was invited to attend a reception with a friend and mingle with other bloggers. I loved meeting new people, and even got to see a familiar face (Hi, Natalie!)
The theater had a special drink for the occasion called "Three Wishes" which was very appropriate and tasty.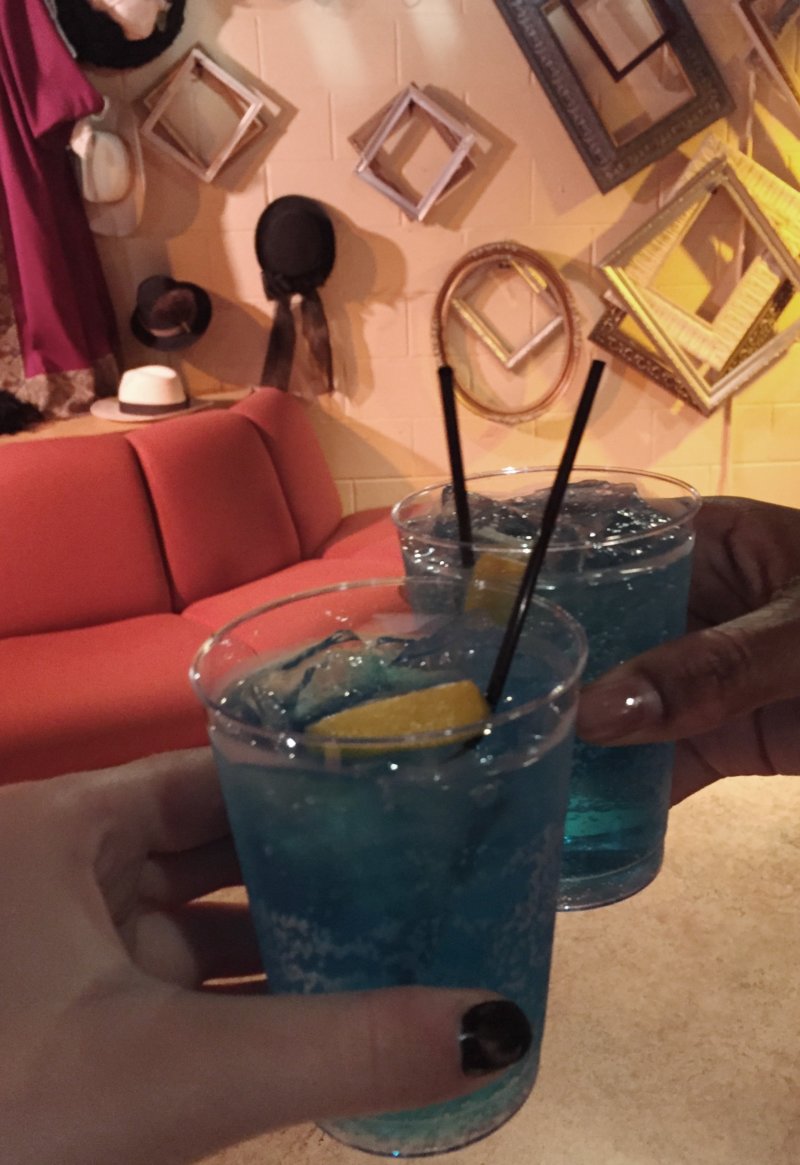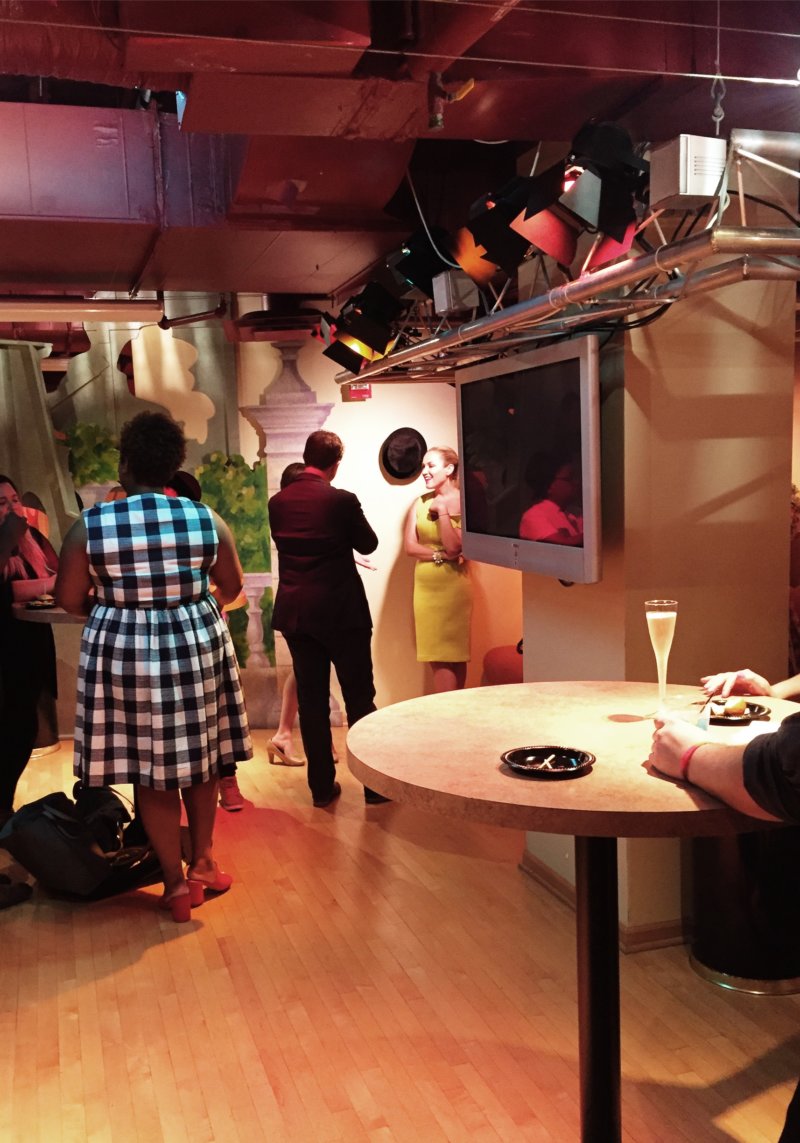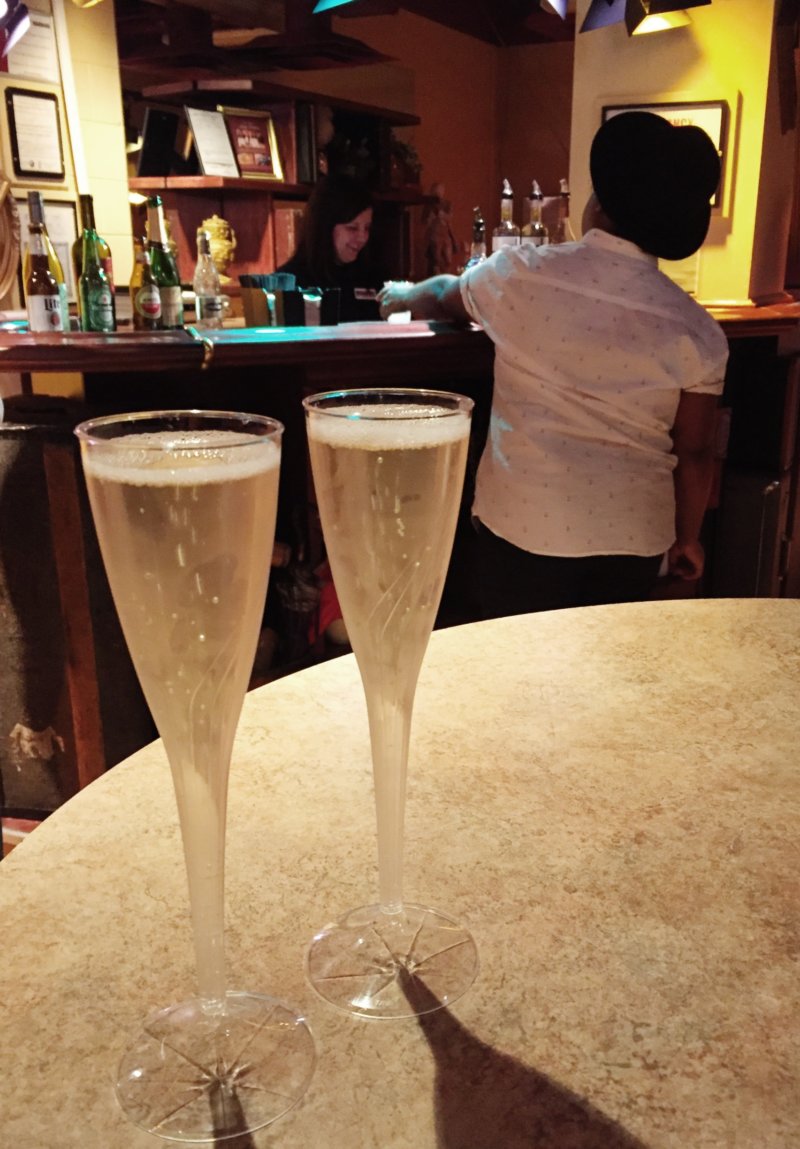 Tour Photos
Obviously, I wasn't allowed to take any photos or videos during the production. I do have some tour photos to share with you all, though!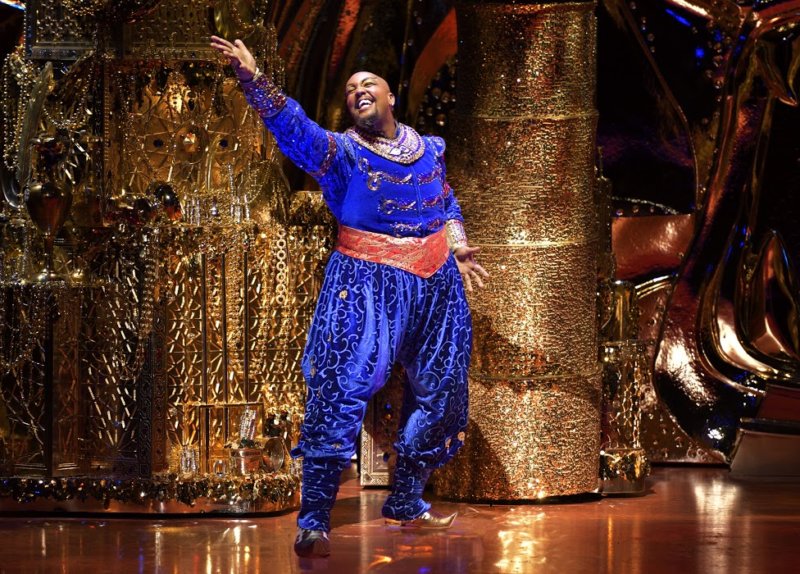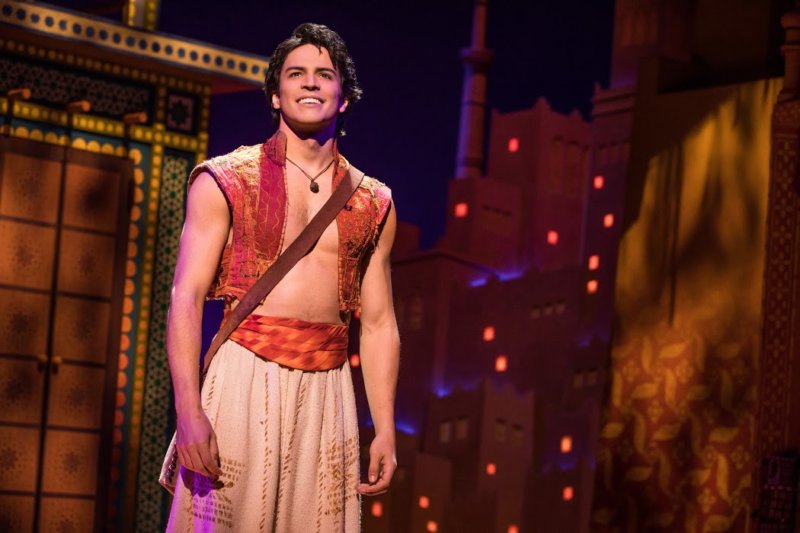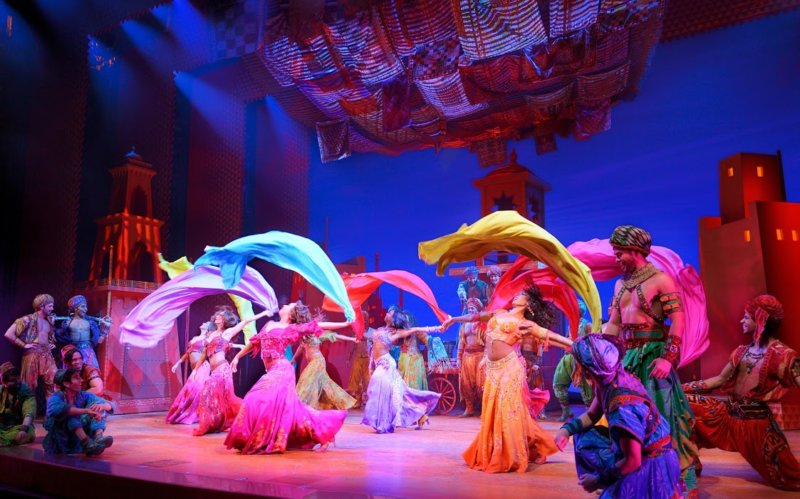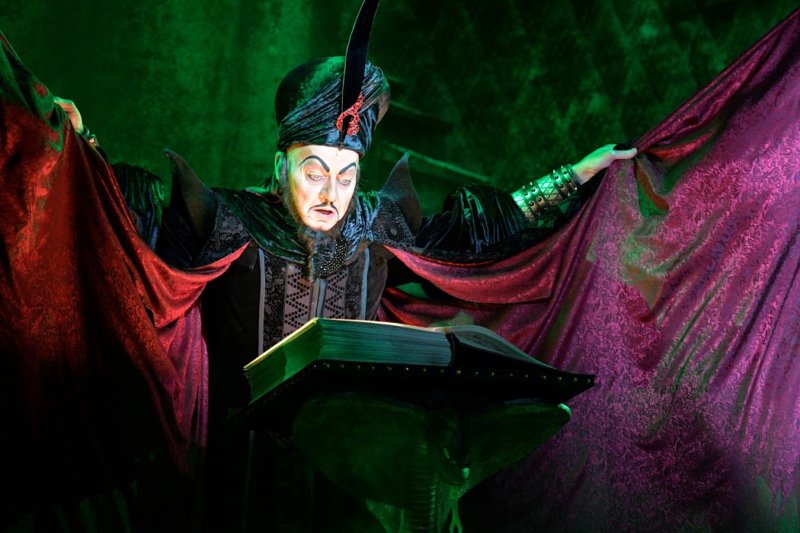 Tickets are on sale now!
Interested in seeing ALADDIN? Get 25% off with purchase of 4 or more tickets when you use the code 3JASMINE
This code is valid on Tuesday, Wednesday (matinee + evening), Thursday, Friday and Sunday evening performances July 5 through August 6. 
Click here to purchase tickets and get more information.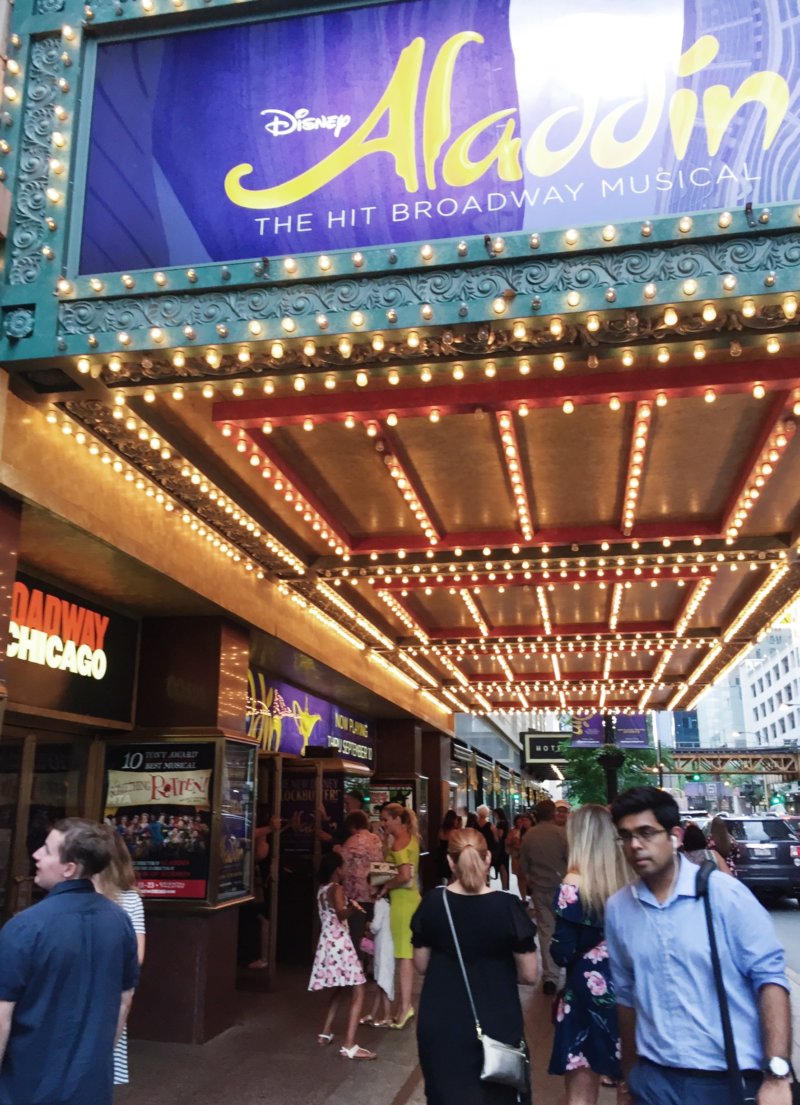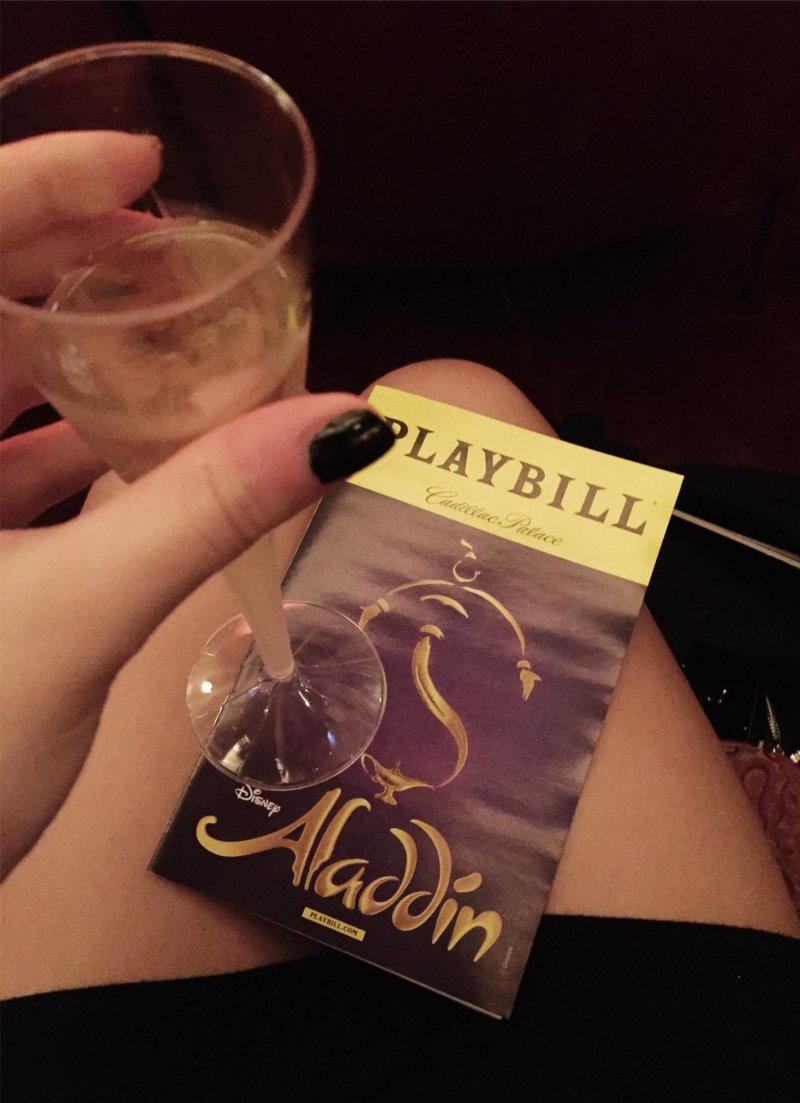 ---
*This post is sponsored. However, all opinions are my own and honest. Thank you to Disney's ALADDIN for allowing me to experience the magic of ALADDIN with you!*