*This post is sponsored by Her Campus Media and its College Fashion Week brand partners. All opinions are my own. Thank you for supporting the brands that make EmmaLenhart.com possible!*
This past weekend I had the opportunity to attend College Fashion Week in Chicago, hosted by HerCampus. The event was so much fun, and I can't wait to share my experience with you!
I started out the night by meeting up for dinner with a few other bloggers attending the event. A few of the girls included Morgan Timm from MostlyMorgan, Tomi Obebe from GoodTomiCha, and Allie Barke from Allie's Fashion Alley. I had so much fun meeting these ladies and really admire their blogs.
We then headed over to the event and were greeted at the VIP check-in with goody bags. OMG. Seriously, these goody bags were not playing around. A ton of sponsors of College Fashion Week pooled together and donated gifts to give out, and the goody bags were amazing. I received a FitBit Flex 2, a Rebecca Minkoff bag, a blowout from Drybar, and perfume from Perfumania…among a ton of other stuff! Psst…stay tuned 'til the end of this post! I'm giving away a FitBit Flex 2 🙂
The event room had a ton of different booths set up from different companies that partnered with HerCampus. Some girls were getting their brows done by European Wax Center, I got a free mani-set from Bertha Watches, and refreshments from KIND bars and Boxed Water.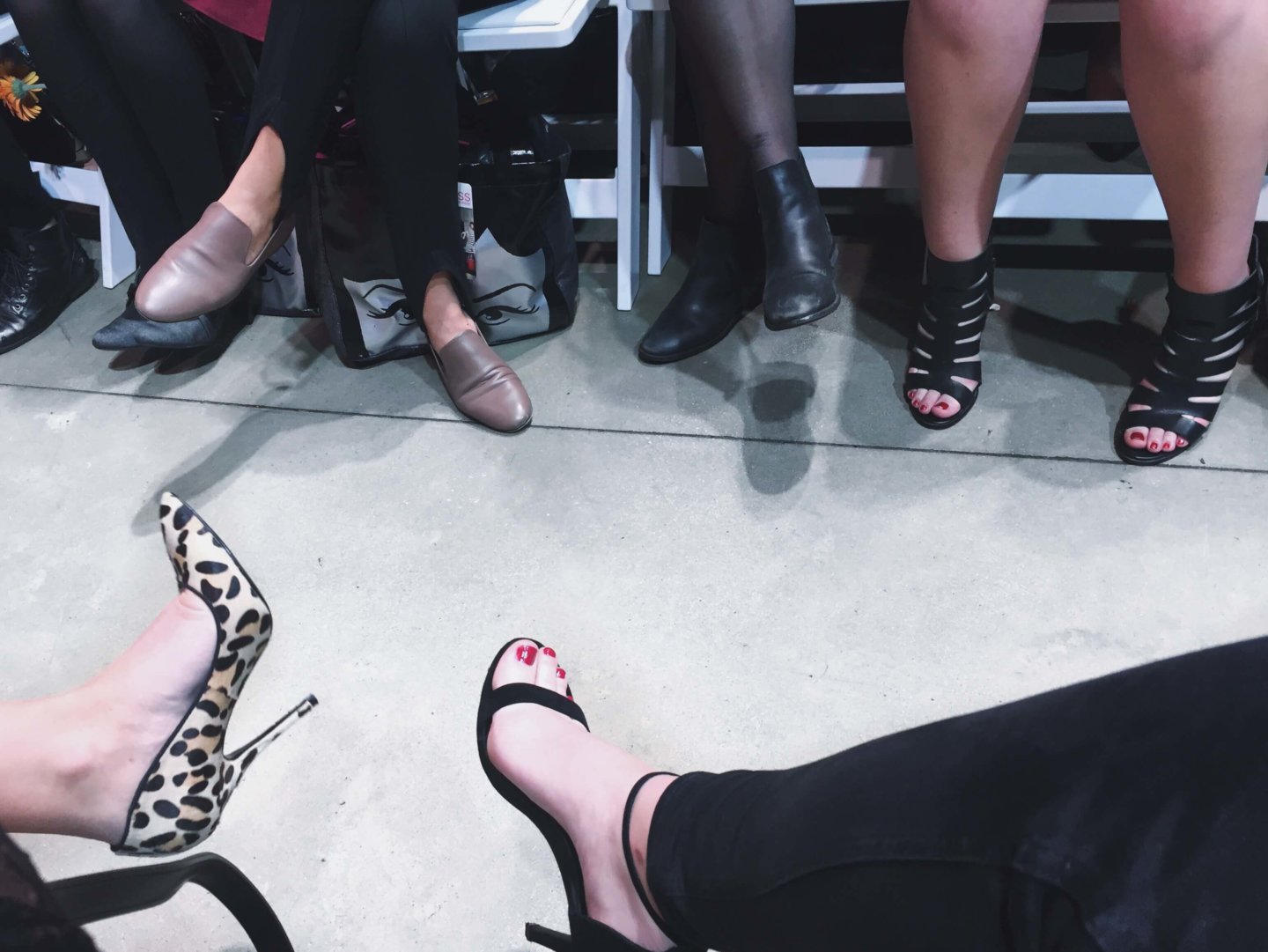 The actual fashion shows themselves were so well curated and put together. I loved how HerCampus used real college-age girls for their models. The girls were dressed in clothing from emerging fashion designers, and some models were wearing Vince Camuto shoes to finish off the look. They killed it!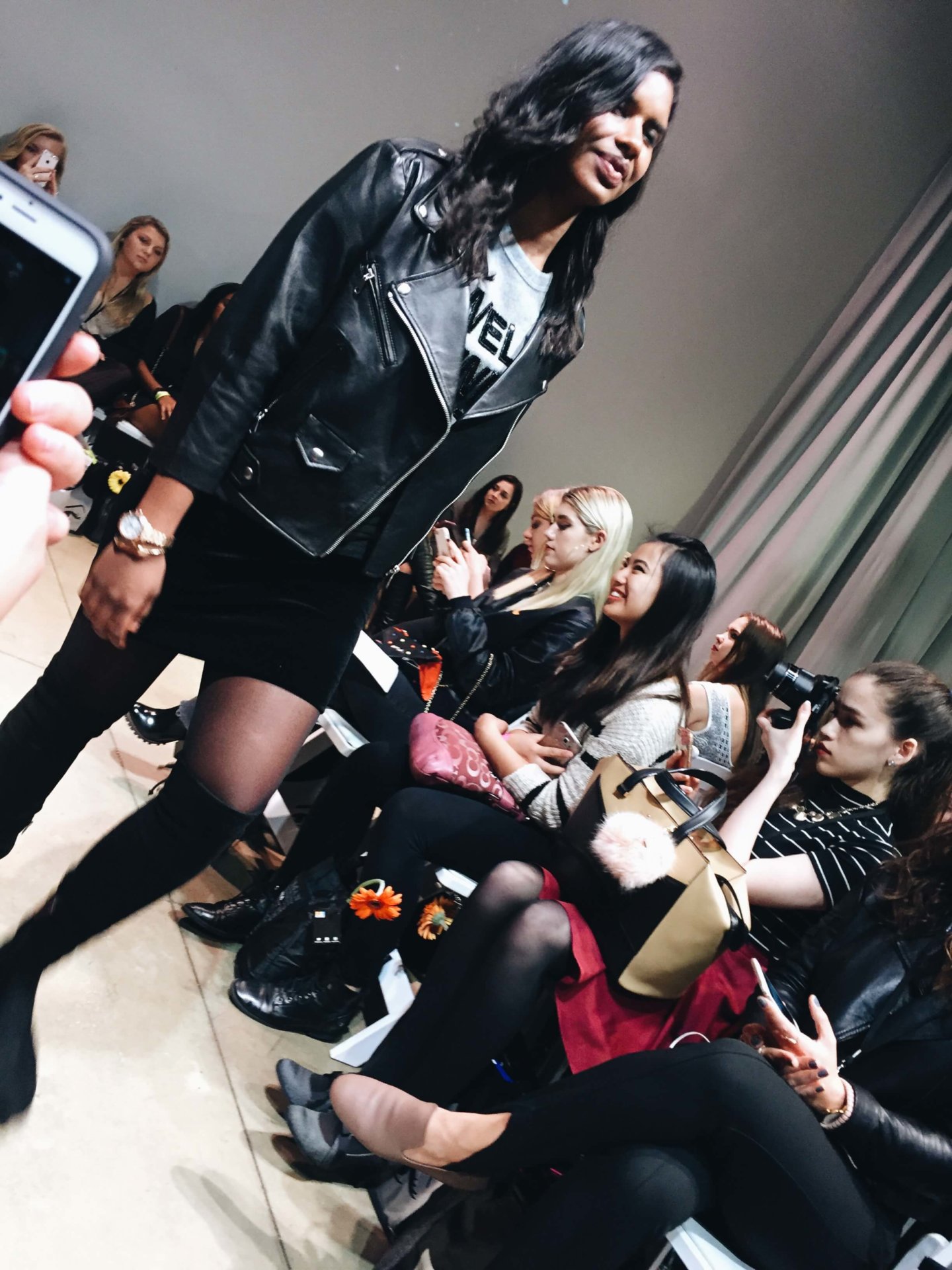 Four different fashion shows went on throughout the night. I'll detail the shows below:
-RUSH
Emerging Fashion Designer(s)/Entrepreneur(s): Ali & Ariel and Frill Clothing
-FESTIVAL
Emerging Fashion Designer(s)/Entrepreneur(s): Foray Collective
-STUDY CHIC
Emerging Fashion Designer(s)/Entrepreneur(s): My Social Canvas
-GIRLS' NIGHT OUT
Emerging Fashion Designer(s)/Entrepreneur(s):  Bow & Drape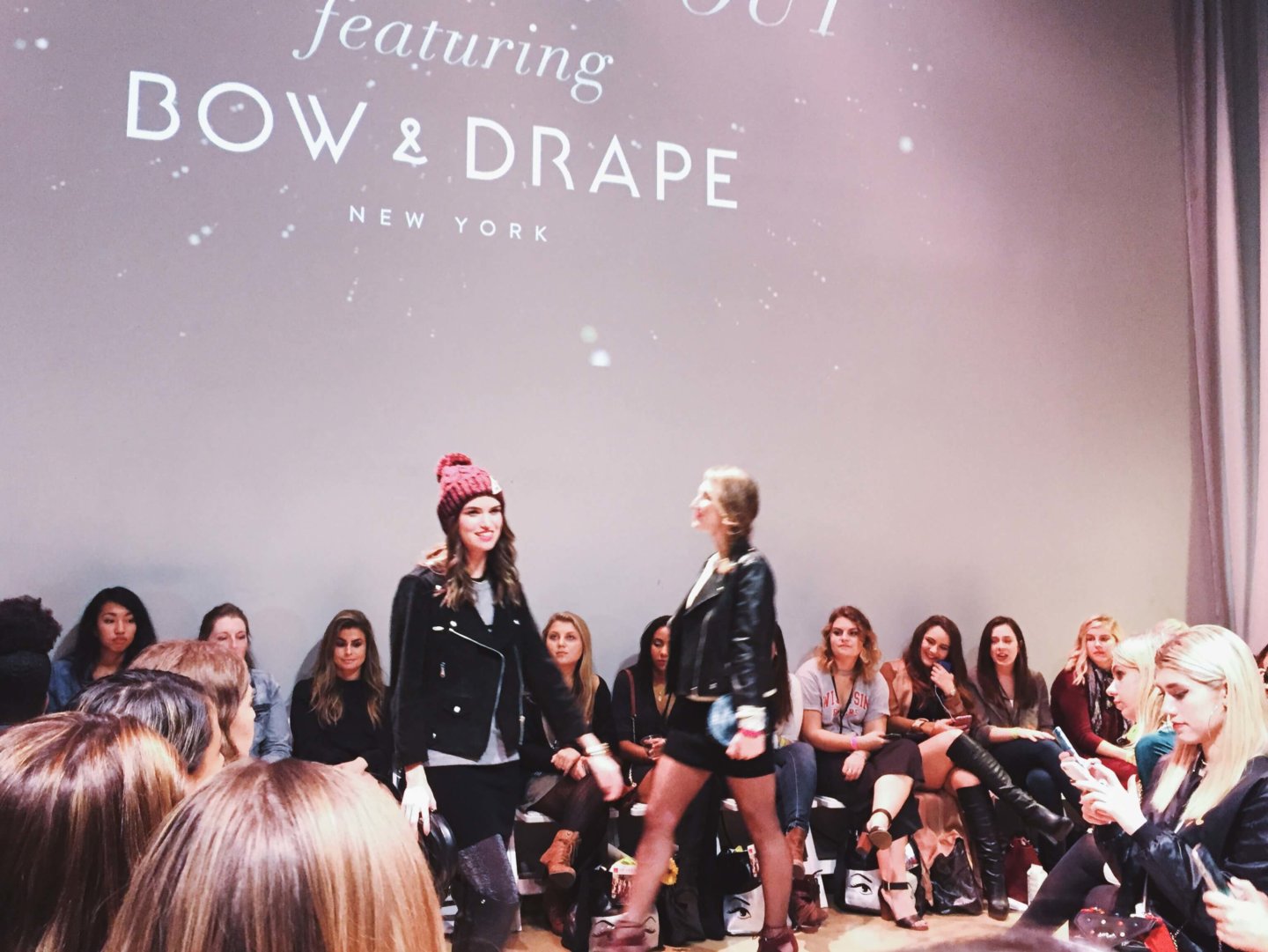 Overall, the event was unreal. I got to sit by the runway, get amazing goodies, meet new friends + bloggers, and see some amazing fashion. I can't wait for next year's show, and hopefully I'll see you there 😉
WIN A FITBIT FLEX2!
Alright…now onto the giveaway. I am going to be giving away one FitBit Flex 2. This giveaway is free to enter and will run until November 19th.
Good luck!