Summer is upon us and school is out! When I was done with classes, I decided to head back home to Ohio to spend time with my family and friends.
While I was home, I decided to go to Cedar Point with my sister (Hannah) and her boyfriend (Max.) I have been to Cedar Point before, but not in quite a few years. The park features everything from 17 world-class roller coasters to three areas filled with rides for kids and families, making it the ultimate destination for fun.
The trip to Cedar Point was an absolute BLAST and I can't wait to share my experience and pictures with you all!
Making Summer Memories at Cedar Point
My sister, Max, and I drove up to Cedar Point on a Saturday evening. Luckily, Cedar Point is only about an hour and a half away from where I live in Ohio, so the drive wasn't too bad!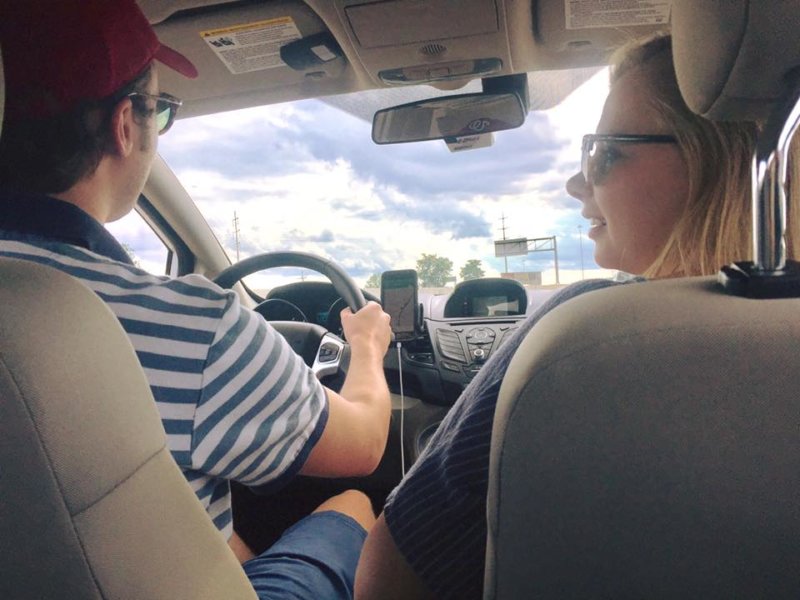 Once we got to the Cedar Point area, we checked into our hotel (Cedar Point's Express Hotel) and went out to dinner at a shoreside tavern. The area that Cedar Point is in is so cute and feels like a true getaway because of all the water surrounding it.
We decided to get to bed early to prepare for the big day of rollercoasters ahead of us.
*I highly recommend the Cedar Point Express Hotel. Staying at the hotel was so convenient because it is just a short ride away from the park itself, and you also get to enter Cedar Point an hour early when you stay at the resort!*
Our Cedar Point Trip
Since we stayed at the Cedar Point hotel, we were allowed to enter Cedar Point one hour early before the public. This was AMAZING and allowed us to ride the main attractions before the long lines came.
We decided to ride Millenium Force as the first ride of the day (go big or go home, right?!) Millenium Force was one of my favorite rides and is so much fun.
The picture below is not of the Millenium Force, but of the Top Thrill Dragster. I know, it looks terrifying. Although I didn't ride Top Thrill this time around, I have in the past and it is absolutely thrilling.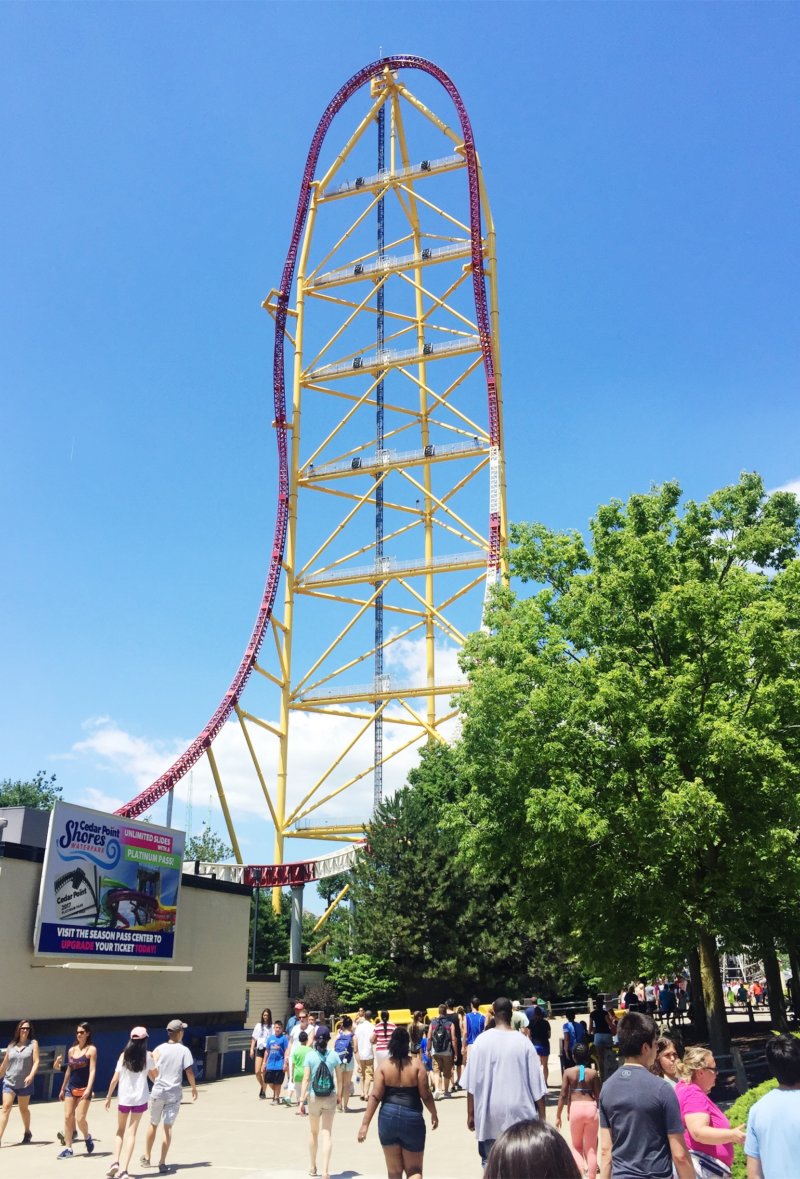 Another one of my favorite roller coasters that we rode during our trip was The Gatekeeper, which is pictured below. I rode this ride with my sister and we screamed our heads off the whole time 😂 I love roller coasters but I definitely scream like a baby when I'm on them.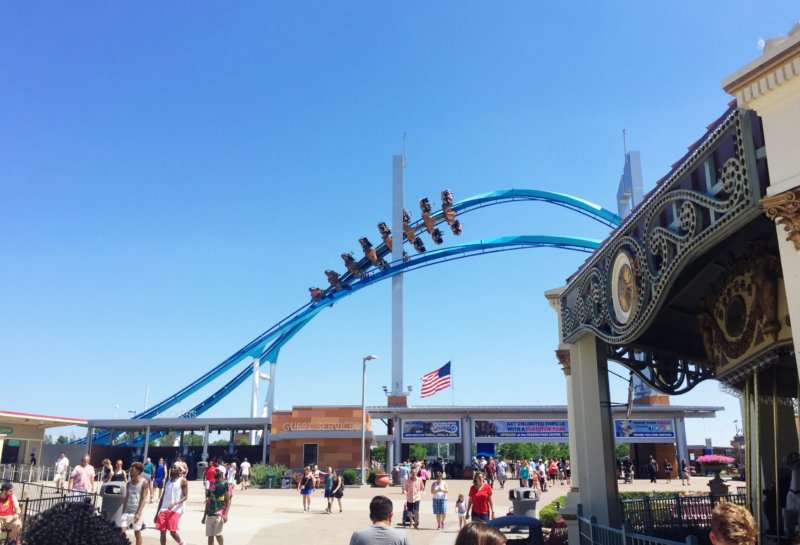 We stopped in between roller coaster rides to get food and refreshments at places around the park. There are lots of different places to eat at throughout the park, but we chose to eat at Chickie & Pete's.
*I recommend bringing a water bottle with you that you can refill throughout the day…the day we visited Cedar Point was EXTREMELY hot!*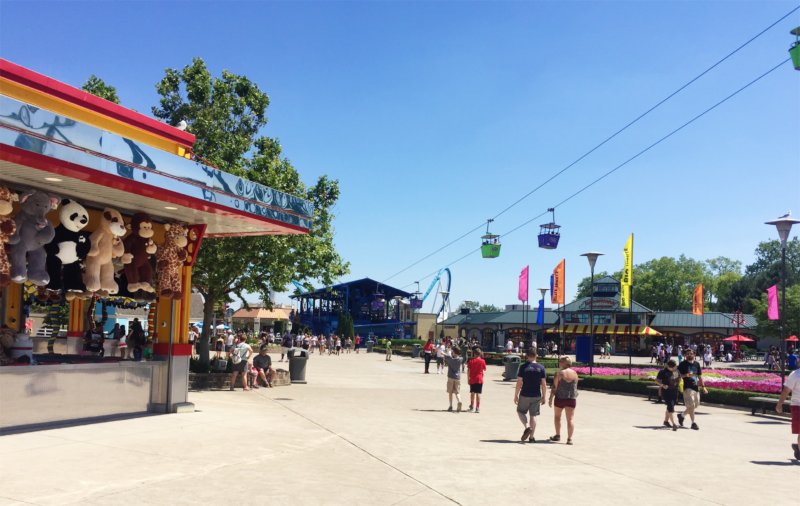 Overall, our Cedar Point trip was amazing and we had so much fun. Nothing beats a day at the park with your family/friends ❤️ Thank you so much to Cedar Point for working with me and letting us enjoy the park this summer!
Are you interested in visiting Cedar Point? Check out their website here, where you can purchase tickets for the park and more!
---
*This post was sponsored by Cedar Fair. However, all opinions are my own and honest.*