*This post is sponsored by BioClarity and Her Campus Media. All opinions are my own. Thank you for supporting the brands that make EmmaLenhart.com possible!*
No-Fuss Skin Care Routine for 2017
I'm about to let you in on a little secret about me. I have had the most terrible, rough time with my skin. Seriously. All throughout my teenage years, I was constantly battling with acne-prone, oily skin.
I've tried almost every skin care system and treatment on the market. I've visited dermatologists, taken oral antibacterial pills, tried Proactiv…the list goes on. My skin is extremely finicky and breaks out with no warning and is hard to clear up. Enter in BioClarity, a new naturally derived skincare 3-step system I've been trying out. Below you will find my BioClarity review!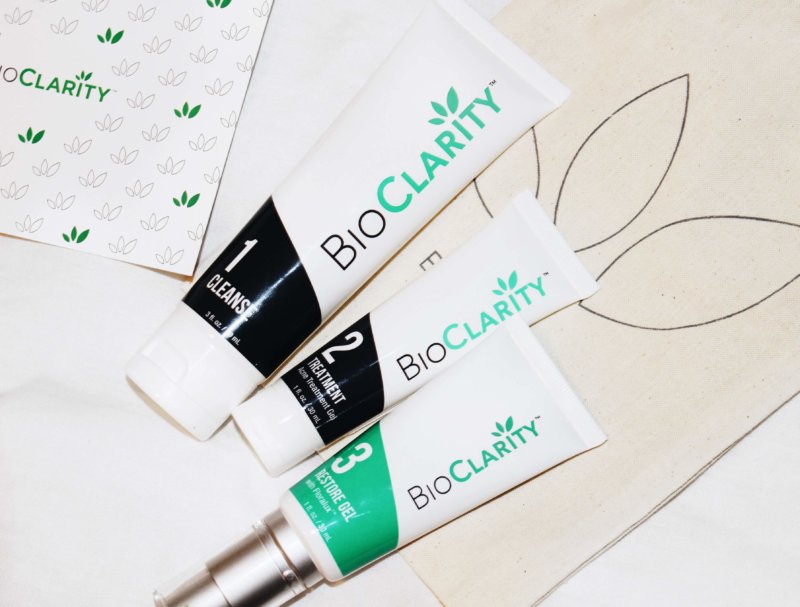 BioClarity harnesses all of the amazing nutrients that are out in nature and packs them into simple skin care products. The products are also vegan, gluten-free, and cruelty-free. Yay for protecting animals!
One thing I love most about my new BioClarity skincare is the fact that I am confident that it is actually good for my skin because it is naturally derived. It doesn't have harsh chemicals in it that could potentially dry out my skin and mess with my oily/combo skin.
The Skin Care Routine + System
My BioClarity skin care routine consists of three simple steps:
Step 1 – Cleanser (main ingredients: Green Tea, Chamomile, Cucumber)

Step 2 – Treatment (main ingredients: Oat Kernel, Salicylic Acid)

Step 3 – Restore Gel (main ingredients: Floralux, Licorice Root)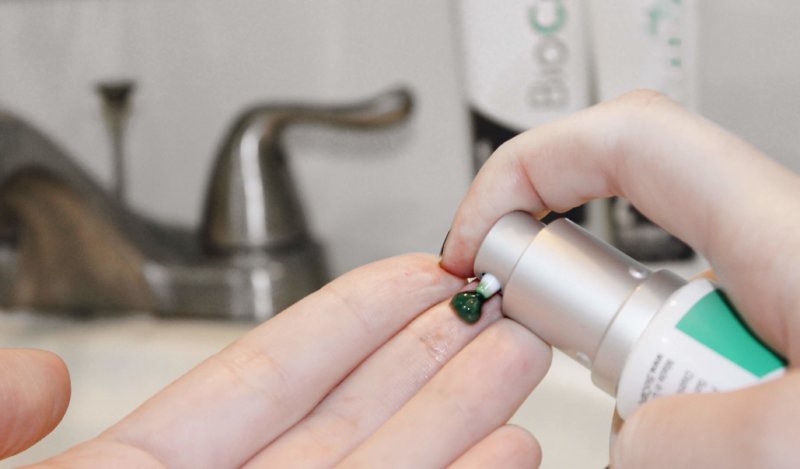 I love the restore gel because it comes out of the tube a dark green color (which makes applying it fun!) It makes my face feel super refreshed and soothed.
The Benefits of BioClarity
BioClarity is clinically proven to fight acne, soothe skin, reduce pore size, minimize redness, and even out the skin tone. That's music to my ears, especially because I struggle a lot with large pores on my T-zone, and frequently experience breakouts.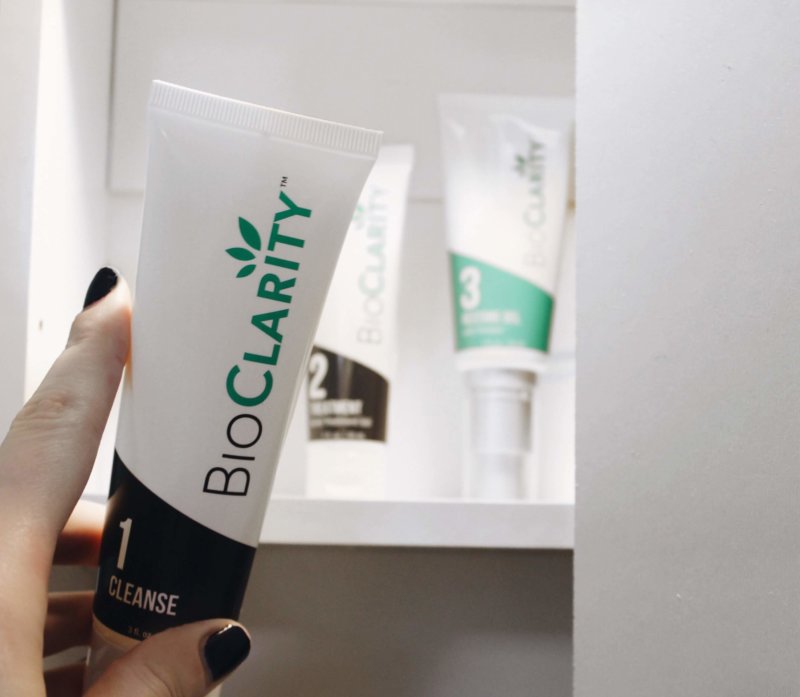 BioClarity products combine the power of prescription-grade salicylic acid and regenerative and restorative Floralux – a new and unique naturally-derived ingredient from chlorophyll (the green stuff in plants) rather than using benzoyl peroxide to target breakouts (which is known to cause redness, dryness, and irritation.)
My BioClarity Review
Personally, I really liked the skincare system and did not find that the products irritated my combo/oily skin. My skin has not broken out since using BioClarity, and I really like the 3-step regimen. The products do smell a little too earthy for my liking, but I guess that's the price you pay when you get naturally-derived products! The awesome ingredients is worth the smell to me.
Interested in trying out BioClarity for yourself? Use the code EMMALEN for 50% your order!
---
Have you ever tried BioClarity before? What is your BioClarity review?