Ever dreamed of being a mermaid before? Well, if so, you're about to be blown away. AquaMermaid offers a real-life mermaid experience, which I tried for myself, and it's awesome. This post will be detailing my AquaMermaid Chicago experience and share some fun photos with you all!
*I was invited to attend an AquaMermaid Chicago class, however, all opinions are my own and honest.*
My AquaMermaid Chicago Experience
What is AquaMermaid?
AquaMermaid is an awesome mermaid school that lets you experience what it's like to be a mermaid for a day (or hour!) Right now, AquaMermaid has locations all over the world, like Montreal, Toronto, Ottawa, Quebec, Kitchener, Phoenix, and Chicago. Of course, I attended mermaid school in Chicago. Mermaid classes can be used for fitness reasons (trust me, it's hard to rely on only your fin and abs to swim around!), or just for fun!
Oh! And, mermaid classes are perfect for any and all ages. (There were toddlers swimming around when I got there, and also middle aged women!) Anyone can come to class and try being a mermaid.
How does it work?
Being a mermaid isn't easy! When you attend class, you get to put on your own, colorful tail. The tails themselves are made of stretch fabric like spandex and worn up to the waist. Your feet go into a monofin and the stretch fabric perfectly fits over the top of the fin to give you your tail 😉
What goes on in class?
The mermaid class I attended was 1 hour long, with 5 people in the class + 1 instructor. I attended class with my older sister, Hannah, and we had an absolute blast. After getting our fins fitted to our feet and slipping on our tails, we:
learned how to swim with our tails (it's a lot of work!)
practiced different mermaid swimming techniques (like swimming on our side + back)
took fun pictures in our tails
did group swims, where all 5 of us in the class swam together side-by-side (these were the hardest!)
Honestly, the hour went by so fast and my sister and I were cracking up laughing the whole time. Swimming in a fin isn't the most natural feeling in the world, but it is SO MUCH FUN and absolutely hilarious to watch each other struggle.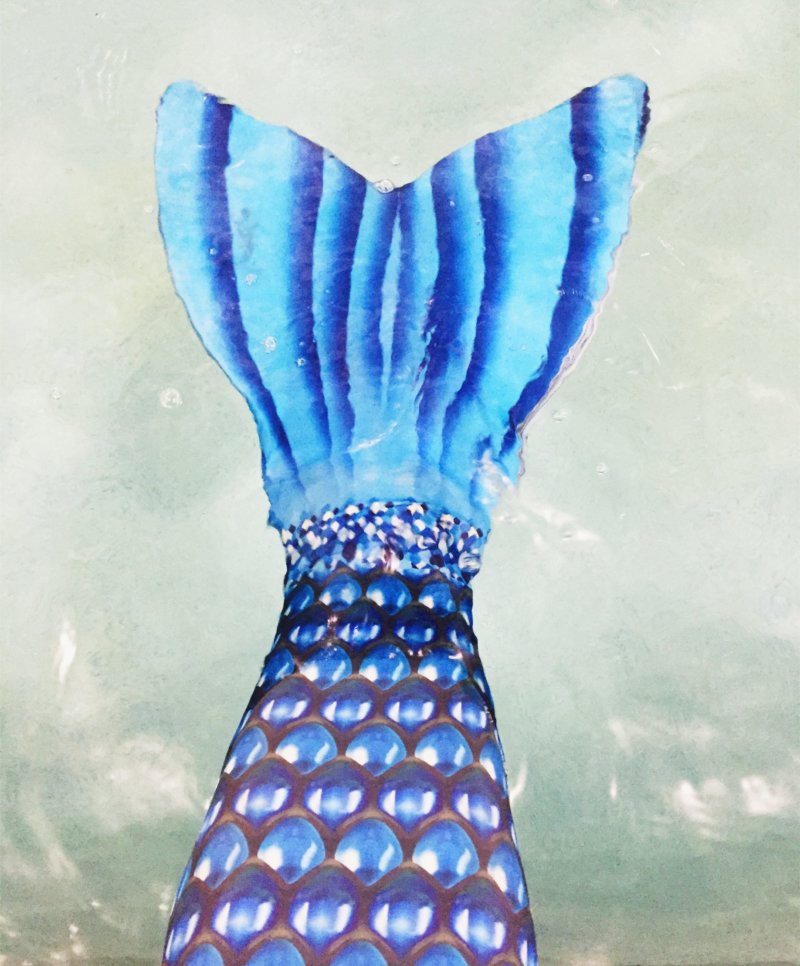 I had the best time with my sister at AquaMermaid and would highly recommend it!
---
For more information
Interested in AquaMermaid? Check out their website here for more information, or their Instagram here. Want to just buy a mermaid tail separately and skip attending class? Get a tail here.